06 Aug. 2019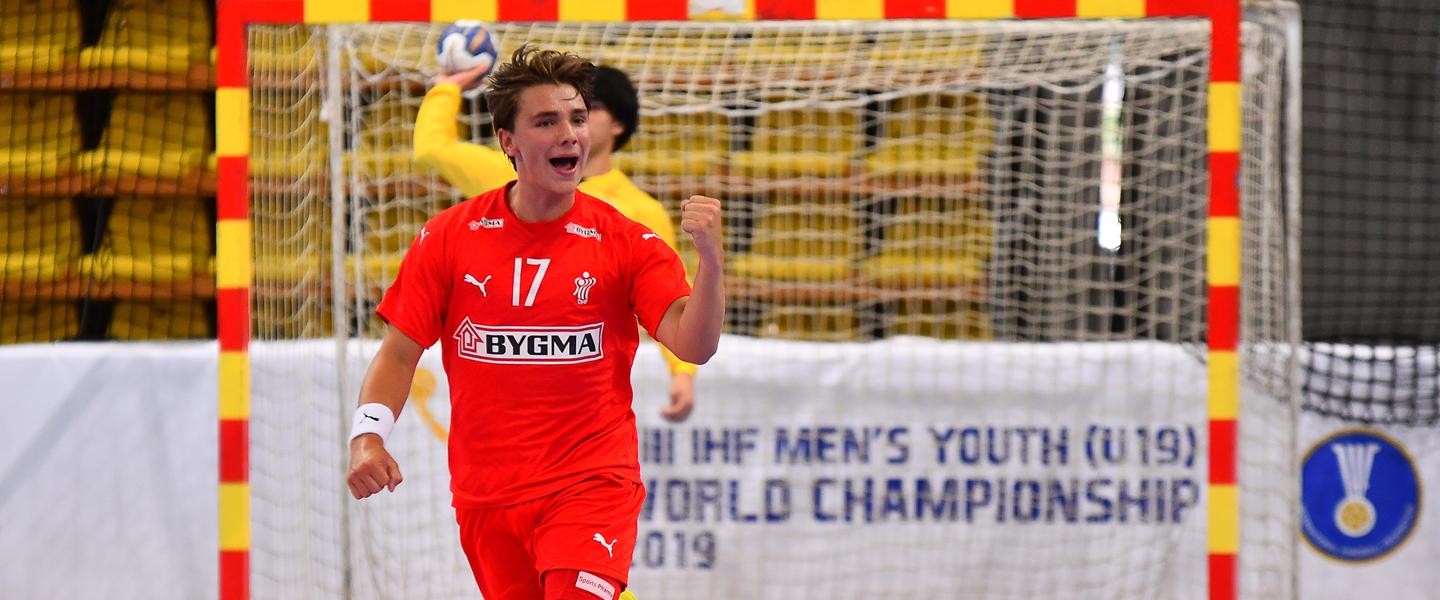 The record title-winners of the IHF Men's Youth World Championship, Denmark, easily beat Japan in their opening match of the 2019 edition in Skopje, North Macedonia, by seven goals – 30:23 – the same lead they had at the half-time break.
GROUP C 
Denmark vs Japan 30:23 (18:11)
Boris Trajkovski Arena, Skopje
Once Denmark put clear breathing space between them and Japan just after the 11th minute they continued on increasing the difference right up until the final third of the match when they led by 11 goals (24:13, 40th minute).
From then, they took their foot off of the gas and let Japan start to come back into contention after a seven-minute period where they scored six unanswered goals to come within five (24:19) going into the last 10 minutes. 
But the Danes regrouped and set themselves up again to ensure they kept ahead by enough for a comfortable end.
The first half saw Jeppe Cieslak score seven out of eight attempts before ending with 10 in the match and he was backed up by eventual best player of the match, goalkeeper Svend Bro Rughave who made nine of his 12 saves in the match in the first half.

"It was an unusual experience to play against a team like Japan as we are not used to that," said Denmark's head coach Simon Sorensen to wch2019championship.com.mk, "but we managed to keep the game under control and showed a good performance today."

His opposite number Shinnosuke Uematsu was clear where the trouble started for his team. "We played bad in defence in the first half and were way behind. In the second half our defence was better and we showed a better game, but unfortunately, it was not enough for a better result."

Best Player of the Match: Svend Bro Rughave (DEN)

Photo: WCH 2019 / Filip Viranovski