09 Jun. 2019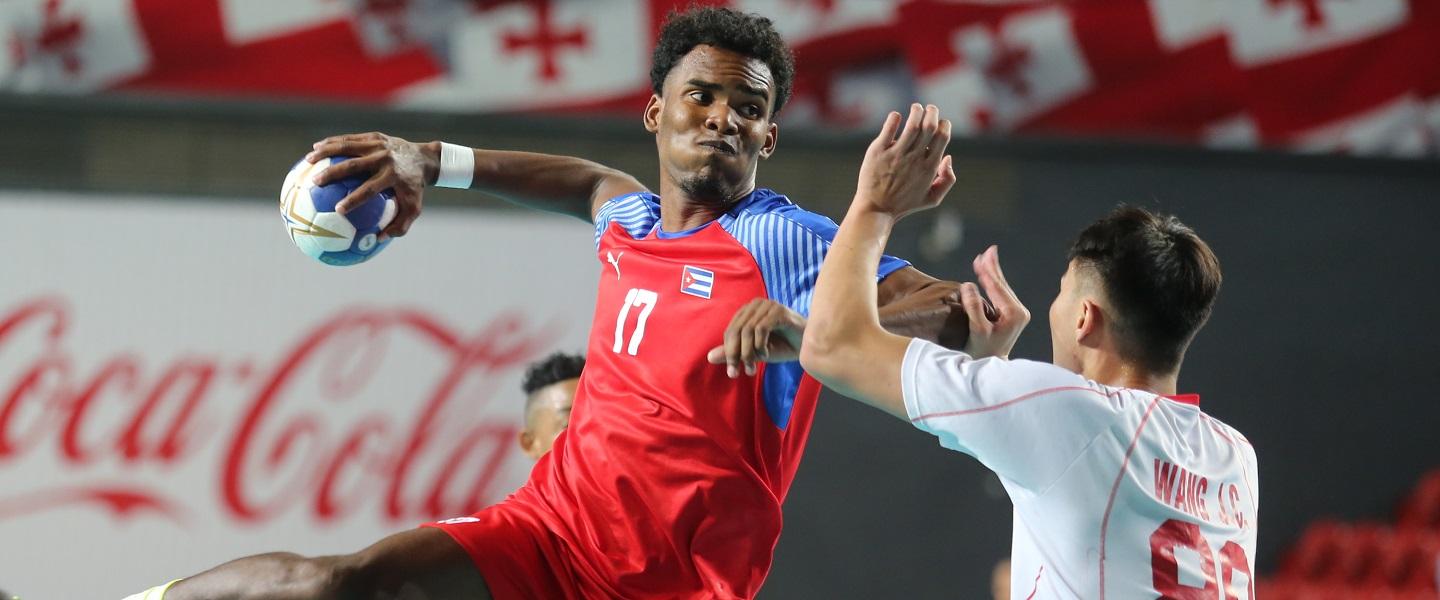 Cuba collected their second set of two points at the 3rd IHF Emerging Nations Championship, defeating People's Republic of China by six goals. The Emerging Nations debutants thereby moved up to four points on the table, where they currently sit alone ahead of China, Azerbaijan and Colombia, all on two points.
GROUP A
P.R. of China vs Cuba 24:30 (10:13)
Both People's Republic of China and Cuba recorded wins on day one at the Emerging Nations Championship, so one side was due to experience their first defeat at Georgia 2019 when they took the court on Sunday.
China had a strong start to the game, while Cuba seemed unable to match their opponents' intensity. China held the upper hand through to the 19th minute, when Omar Toledano pulled Cuba in front for the first time off a fast-break goal. By half-time, Cuba had turned that lead into a three-goal difference in their favour, leaving China to chase to close the gap.
China did just that. With his seventh goal, back Zhaopeng Li equalised at 18:18 in the 43rd minute, before receiving a suspension that Cuba capitalised on to increase the lead again. A third penalty save from keeper Magnol Suarez Fiss in the 47th minute, 18:20, could have been a positive moment for Cuba to build on, but Adonys Jesus Garcia received a direct red card for a foul that occurred during the clamour for the rebounded ball.
China crept closer again, and even took the lead once – 21:20 in the 49th minute. But aside from that slip-up, Cuba stayed in front by a steady one- to two-goal margin as the clock ticked down. They added a few more goals to the cushion in the closing minutes to finish with a six-goal victory.
Players of the match:
P.R. of China: Peijie Huang
Cuba: Magnol Suarez Fiss