10 Jun. 2019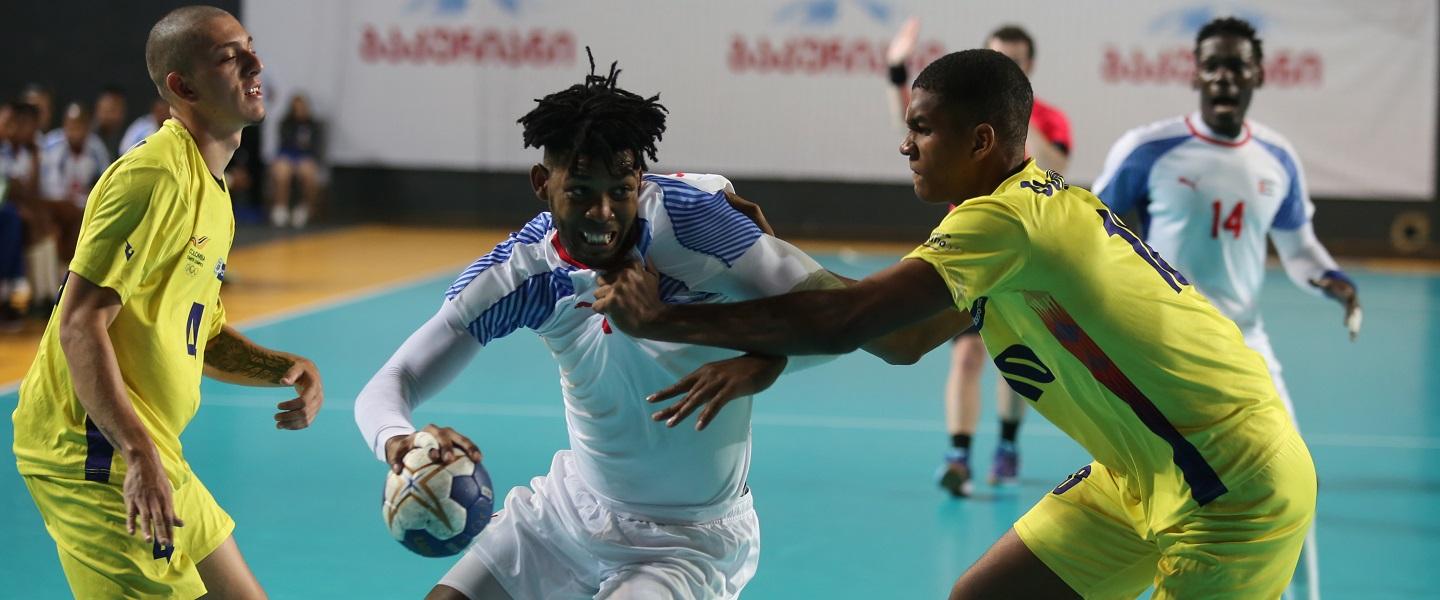 Cuba recorded their third win in three matches so far at the 3rd IHF Emerging Nations Championship, defeating Colombia by seven goals after yet another strong showing. With the victory, Cuba moved up to six points on top of Group A, where the stay two points ahead of their nearest rivals, Great Britain.
With one win their account so far, Colombia remained on two points.
GROUP A
Colombia vs Cuba 24:31 (10:12)
Cuba continued proving they are one of the most dangerous teams at the 3rd IHF Emerging Nations Championship, as they extended their perfect run through Georgia 2019 with a clear victory over Colombia.
An outstanding match from goalkeeper Magnol Suarez Fiss helped Cuba collect the two points, as he made 16 saves at 45.7%. The defence in front of Suarez helped considerably, as he faced only 35 shots in the entire game.
Cuba were in control from the start, creating a lead as decisive as six goals in the first half – 11:5 in the 20th minute, 12:6 in the 22nd – before Colombia claimed the upper hand for a period of complete dominance. Through the last eight minutes of the half, Colombia were the only team to score, as Cuba missed shots and had them blocked, or caused turnovers. Their opponents used the time to decrease the score line to two goals, promising a comeback opportunity in the second period.
When the match resumed Colombia threatened to level the game, but never managed to do so. More than once before the 40th minute, Cuba held an edge of just one goal, but they soon grabbed the momentum and created a clearer gap. As the last quarter began, the score stood at 23:19 in Cuba's favour, and by the 55th minute, the two points were essentially already in Cuba's tally as they led by the final difference of seven, 28:21.
Cuba were led in attack by eight goals from Adonys Jesus Garcia Abreu, and seven from Omar Toledano Salazar. William Romero Diaz was Colombia's top scorer, with six goals.
Players of the match:
Colombia: William Romero Diaz
Cuba: Magnol Suarez Fiss