09 Aug. 2019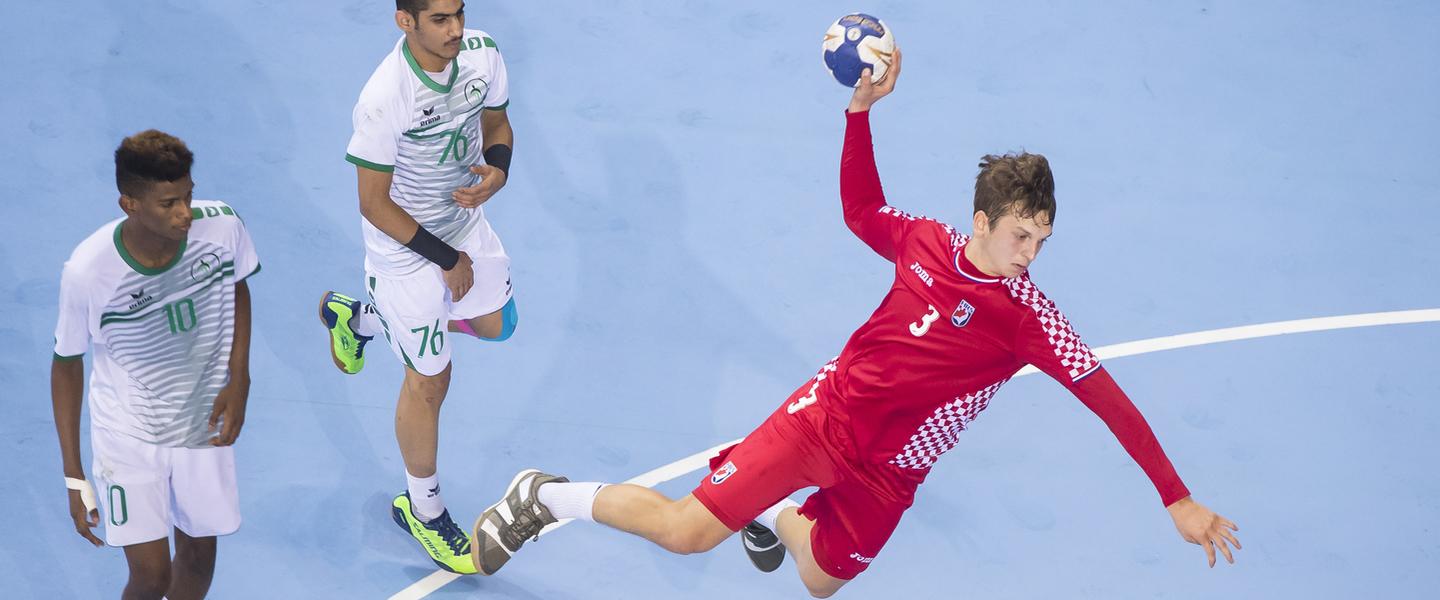 Croatia continued their strong campaign at the 2019 IHF Men's Youth World Championship with a commanding win over Saudi Arabia in the round three opener for Group A in Jane Sandanski Arena on Friday afternoon. The victory took Croatia to six points – the maximum at this stage of the competition – while Saudi Arabia remained on zero. 
GROUP A
Croatia vs Saudi Arabia 36:17 (19:13) 
Although Saudi Arabia took the advantage in the opening minutes, there was little doubt which side would take the victory even before the match began. Croatia have been quick to show they are a powerful team at North Macedonia 2019, while Saudi Arabia were defeated in their opening two games by clear margins. 
Saudi Arabia started stronger, scoring three unanswered goals and holding the lead at 4:1 then 5:2 during the opening 10 minutes – but once Croatia levelled at 5:5 they did not look back. By the 20th minute, Croatia had created a three-goal distance, 12:9, led by three strikes each from Fran Mileta and Ante Ivankovic. 
Mileta, who was named the All-star Team right wing at the 2019 IHF Men's Junior World Championship in July, scored every goal he attempted before leaving the court at half-time, with a total of six for the match. Mileta has only missed one shot so far at North Macedonia 2019, and has scored 20 overall.
Croatia practiced their 5-1 defensive system throughout the game, as they moved ahead to a commanding six-goal lead at the break. After Fran Lucin stood between the posts for the first half, Stipe Puric came into goal for the second period and had a strong match with … saves. Saudi keeper Hassan Almohammed played a key role for his team, but his eight saves before leaving the court with an injury were not enough to stop Croatia increasing their advantage. 
Though Croatia were well in front, their focus in defence was obvious – and the game was clearly an opportunity to perfect their system. With 15 minutes remaining, the European side were in front 25:14 and there was no question who would take the two points. 
Player of the match: Fran Mileta, Croatia