08 Aug. 2019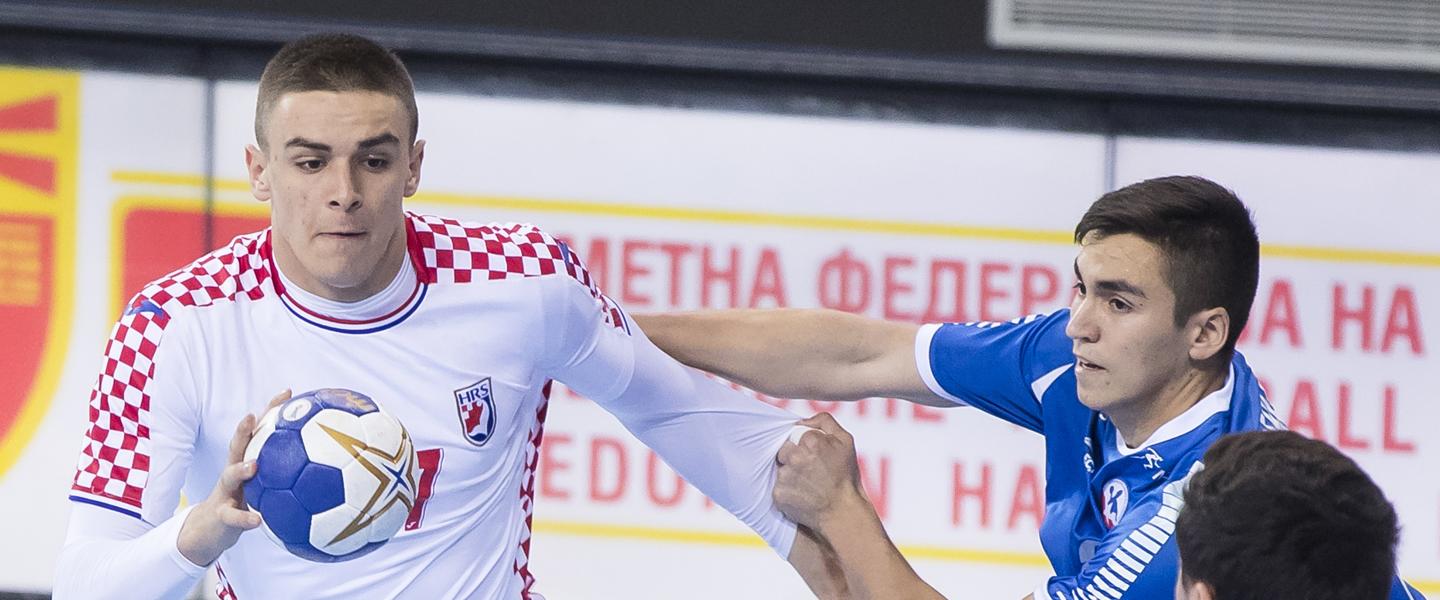 European side Croatia scored more goals in the first half then their South American opponents did in the whole match as they rotated their squad and changed defensive style to register their second win of the 2019 IHF Men's Youth World Championship which is currently underway in North Macedonia.
GROUP A
Chile vs Croatia 21:43 (11:23)
Jane Sandanski Arena
After executing the 3-2-1 defence against Norway in their 10-goal opening day win, Croatia had the luxury of rotating their bench and defensive system against Chile in a one-sided match in the second round of games in preliminary group A.
Under the watchful eye of senior men's coach Lino Cervar, who coached previously in Skopje and for the Macedonian national team, the Croatia U19 side excelled, up by 12 at the break (23:11) to ensure a clear victory in the end by 22 goals.
Croatia's goalkeeper Stipe Puric and Fran Lucin played a half each with the rest of the Croatian bench evenly distributed across the 60 minutes.
The best player of the match award-winner Marin Sincic stole the second half for Croatia as time and again the Chilean attack broke down and he was ready and willing on the halfway line, or edge of the area, to score with all 10 of his goals coming in the second half of the match. 
He was backed up by seven strikes from Fran Mileta, the All-star player from the 2019 IHF Men's Junior World Championship in Spain. 
"We are not happy, but Croatia is a very good team who are almost perfect in every position," said Chile coach Claudio Miguel Lira Mendiguren after the match. "They have strong goalkeepers and we have to learn a lot at this championship."
Best Player of the Match: Marin Sincic (CRO)