06 Aug. 2019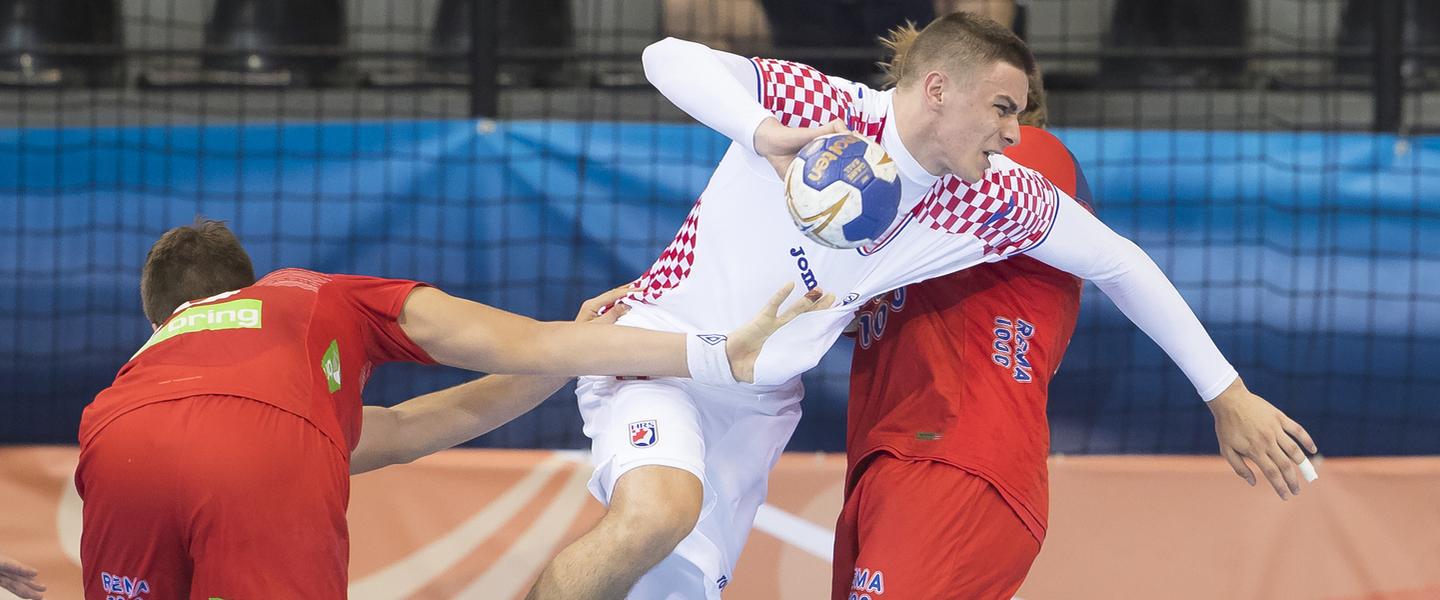 Croatia had a significant confidence boost to start their campaign at the 2019 IHF Men's Youth World Championship, as they opened Group A in Sport Arena "Jane Sandanski" with a 10-goal win over Norway that put their first two points on the table. Croatia were in control throughout the match, leaving Norway no chance to take the victory.  
GROUP A
Croatia vs Norway 32:22 (16:7)
When Norway could not reach the 10-goal mark, and trailed by nine goals at the break, the outcome of the match was essentially decided. 
Led by the All-star right wing at the 2019 IHF Men's Junior World Championship, Fran Mileta, Croatia pulled ahead to a 4:1 lead after five minutes. Mileta was responsible for all four of Croatia's opening goals, and finished with a tally of seven at 100%, though he played only 18 minutes in the entire game. 
With their goalkeeper Stipe Puric also in excellent form, saving 12 shots at 43% in his time on court, Croatia seemed to have little trouble keeping Norway's attack at bay. They used the match to practice different defensive styles, mainly favouring a 3-2-1 system that quietened Norway's back court. 
By half-time, Croatia were clearly on their way to victory. Although Norway played on more level footing in the second period, with a result of 16:15 in that 30 minutes, the first half had hurt their chances. 
It took only two minutes of play after half-time for Croatia to reach a 10-goal tally, at which point, despite the much stronger performance from Norway that was to come, there was little doubt who would take the points. As the last quarter began, Croatia held a decisive 13-goal advantage that was insurmountable for Norway. 
Player of the match: Stipe Puric, Croatia