30 Oct. 2019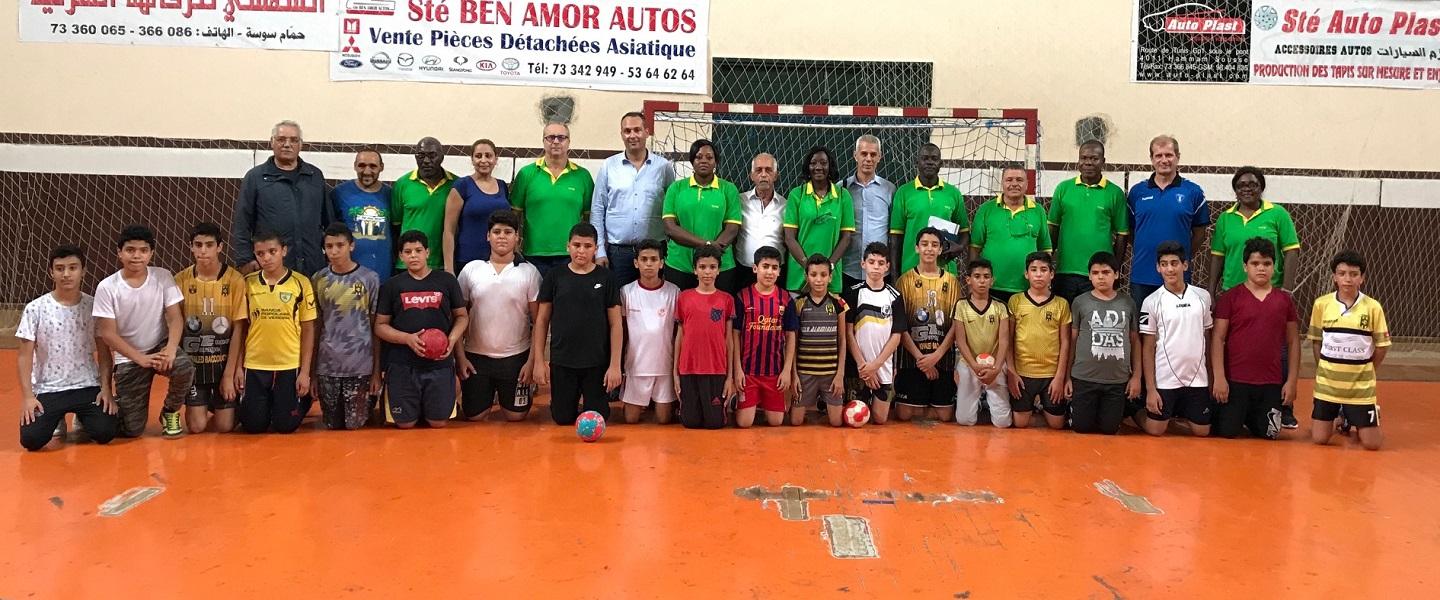 The second part of an African Event Delegates course was held in Tunis, Tunisia, on the occasion of the inspection and draw event for the 2020 Men's African Championship. The first part of the course was held in April during the 35th Africa Clubs Championship for the Winners' Cup.
The goal of the courses is to enhance the organization and management of major African handball tournaments.
IHF Expert Marek Goralczyk from Poland led the course with members of the CAHB Event Delegate Team who are preparing not only for Tunisia 2020, but also for the 2020 CAHB African Champion Clubs Championship, which will be held in Sousse, Tunisia, in October 2020. Participants from Togo, Algeria Benin, Gabon, Niger, Cameroun and Tunisia partook, including two women.
Every morning began with a theoretical session followed by practical sessions including inspections in Rades and Hamammet for 2020 Men's African Championship in Tunisia and also in Sousse for next year's Africa Clubs Championship for the Winners' Cup.
With the help of Goralczyk, the delegates and the African Handball Confederation are also working on a regulations guide concerning the tasks for the Event Delegates which will become the official CAHB regulation.
Although there are a still a few areas needing work, Goralczyk is very optimistic about the future of these event delegates.
"I was very happy that all of them wanted to work very hard. At the end we had an evaluation meeting and in my opinion everyone was very satisfied with this course. I was also very satisfied."