03 Jan. 2023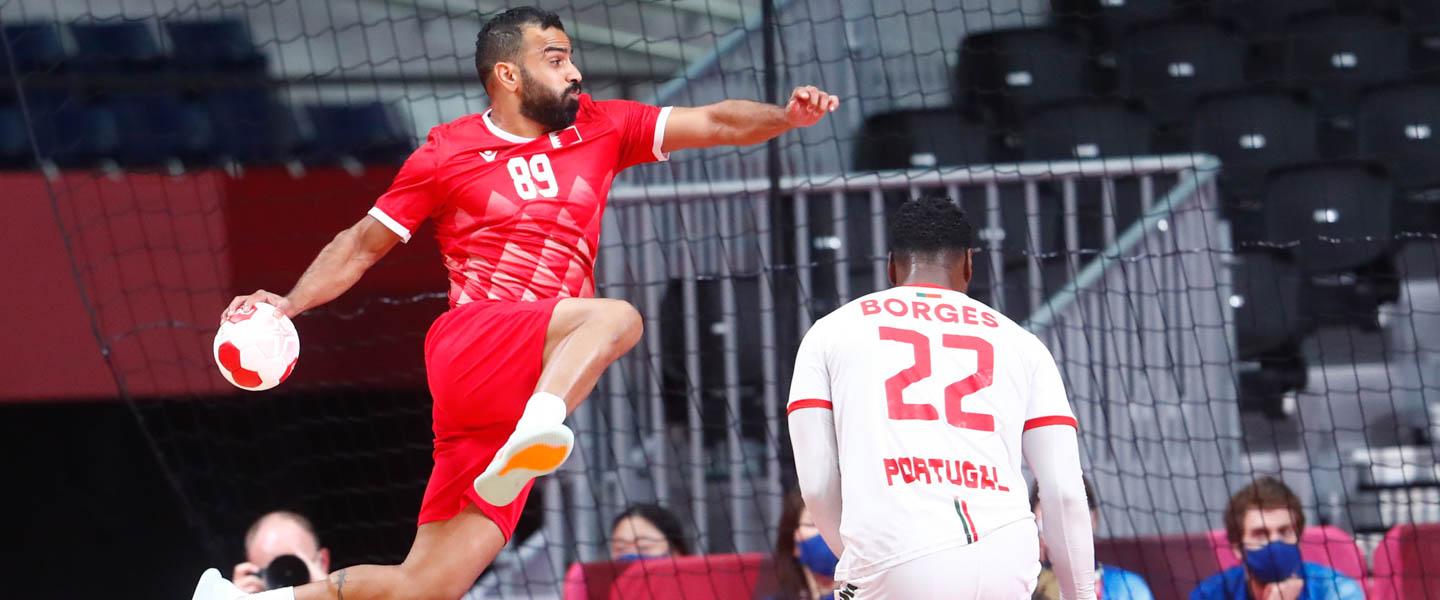 After departing in 2018 for the Iceland job, Guðmundur Guðmundsson was replaced by Aron Kristjánsson, who ensured that the Icelandic influence continued at all levels, bringing in fellow Icelander Halldór Jóhann Sigfússon as youth and junior coach to ensure smooth progression between the teams.
Kristjánsson created history by ensuring that the men's handball side became the first team from Bahrain to qualify for an Olympic Games when they beat Qatar in the Tokyo 2020 Olympic Qualification Tournament in 2019. 
A small blip caused by COVID-19 and the subsequent delay to Tokyo 2020 followed and saw Kristjánsson return to Iceland for club commitments. This upset the progress of recent years as he was replaced first by a brief reign of German coach Michael Roth, who was then replaced himself by Sigfússon.
Sigfússon then made his own Bahrain history at the 2021 IHF Men's World Championship in Egypt, overseeing Bahrain's first main round spot, which came with a victory over DR Congo in the preliminary round. 
Despite this, the 21st place was not what was expected from the Bahrain Handball Federation. Eventually, Kristjánsson came back, taking the team to Tokyo, where they narrowly lost their opener against Sweden (31:32) before a 32:30 victory over hosts Japan set up a quarter-final against France, which they lost, to rank 8th but they returned home as heroes.
At both Tokyo 2020 and Egypt 2021, Bahrain lost to Denmark who they will face once again at Poland/Sweden 2023, along with Belgium and Tunisia.
In their previous five world championship qualifications, they have appeared just four times after they withdrew from Qatar 2015 and finished as high as 20th in 2019.
Team captain Husain Alsayyad is one of the three key players for Kristjánsson. The centre back is complemented in the backcourt by left back Ali Merza Salman and in defence by goalkeeper Mohamed A. Husain.
Kristjánsson will prepare with his team in Bahrain in December, a period which includes matches against Saudi Arabia (19 December) and Belarus (20 December), before travelling to Europe, where they will be based in Spain for a training camp and tournament in the period from 3-10 January.
Coach: Aron Kristjánsson
Key players: Husain Alsayyad (centre back), Mohamed A. Husain (goalkeeper), Ali Merza Salman (left back)
Qualification for Poland/Sweden 2023: 2022 AHF Men's Asian Championship – 2nd place
History in tournament: 2011: 23rd, 2017: 23rd, 2019: 20th, 2021: 21st
Group at Poland/Sweden 2023: Group H (Denmark, Belgium, Bahrain, Tunisia)