16 Jun. 2021
From 27 to 29 May, around 250 people celebrated the opening of the new beach competition 'Copa Federación' in the Arena Sports Complex in Barquisimenta, Lara, in northern Venezuela. 
The national circuit of beach handball is a new competition, which was planned to extend the period of competitions and to offer handball players more activities. At the same time, it was a good opportunity to capture sponsors and investors of public and private entities for the sport. Due to the COVID-19 pandemic, the event took place without any spectators.
Sixteen teams in four categories participated in the first stage, with six teams competing in the men's U18 category, five in the women's U18, three in the boys U14 and two in the girls U14. The states from Lara and Yaracuy where the only two who participated with teams in all categories. Three out of the four teams from Lara finished second, only the U14 girls made it to the top.
The matches of the children's category (U14) were part of a talent scouting camp that counted 50 boys and girls, who represented five states and where registered by the technical direction of the Venezuelan Handball Federation to build the future national teams.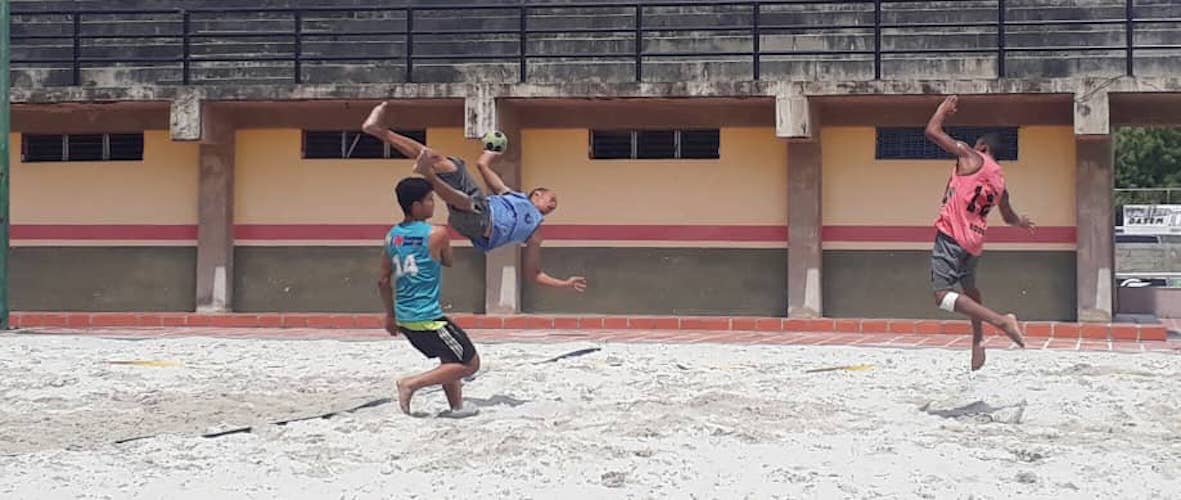 The first stage of the circuit was developed with great success by a good number of participations of the regions and states despite the logistical difficulties and the health protocol that has always been applied throughout the tournament. 
160 athletes, 26 coaches and assistants, 22 technical delegates and referees, 16 volunteers, 12 people from public health, 5 people from the Organising Committee, 4 statisticians, 4 talent scouters and one competition director were involved in those three days full handball. 

"In addition to the joy experienced by the start of activities in 2021, we must also point out the great achievement for our federation, speaking of the exclusive agreement with the government on a high-level infrastructure which was developed by our Secretary General Prof. Gilver Guarecuco. It did not only serve at the start of the circuit but will also become the centre of high performance and preparation for our national teams," said Venezuelan Handball Federation President Ghassan Mamo Kapase. 
Photos: Venezuelan Handball Federation