21 Jul. 2019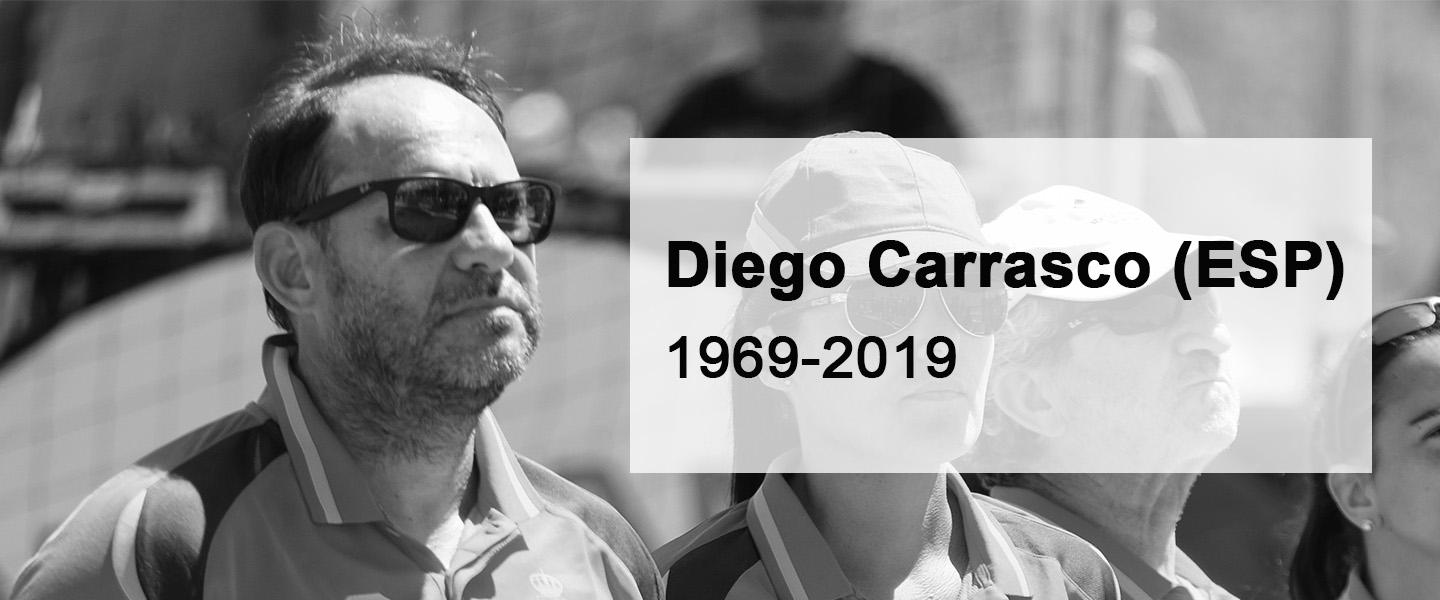 On Thursday 18 July, Spain women's beach handball coach Diego Carrasco passed away at the age of 49 after a sudden health problem. Carrasco was also coach of Malaga in the Iberdrola Guerreras League. 
A minute of silence was held before Spain's round three match at the 2019 IHF Men's Junior World Championship on Friday. Other matches and beach handball competitions taking place this week have also observed a moment of silence in honour of the coach, who achieved remarkable success just this month with the national women's beach handball side and was instrumental in the Malaga women's team's position in the top league in Spain. 
Under Carrasco's direction, Malaga also played two consecutive seasons in the international Challenge Cup, for teams across Europe. 
"The world of handball now mourns the absence of an emblematic man from Malaga handball," said the statement from the Spanish Handball Federation. 
"He leaves an unforgettable emptiness, in addition, as coach of the Rincon Fertilidad Málaga, team of the Iberdrola Guerreras League, which he took to the top since his arrival on the bench.
"Francisco V. Blázquez, president of the  Royal Spanish Handball Federation, the Board of Directors and the federation personnel, deeply regret the loss of Diego Carrasco, and convey condolences to all his loved ones."
Led by President Dr Hassan Moustafa, the IHF joins the Spanish Handball Federation in offering condolences to Carrasco's family and friends, as well as to the handball community in which he was so influential. 
Corrasco took his position as coach of the Spain women's beach handball team in March, and led the team to fifth place at the 2019 Beach Handball EURO earlier in July. Spain won all of their matches up until the quarter-final stage, where they were eliminated from the race for the title.