01 Aug. 2019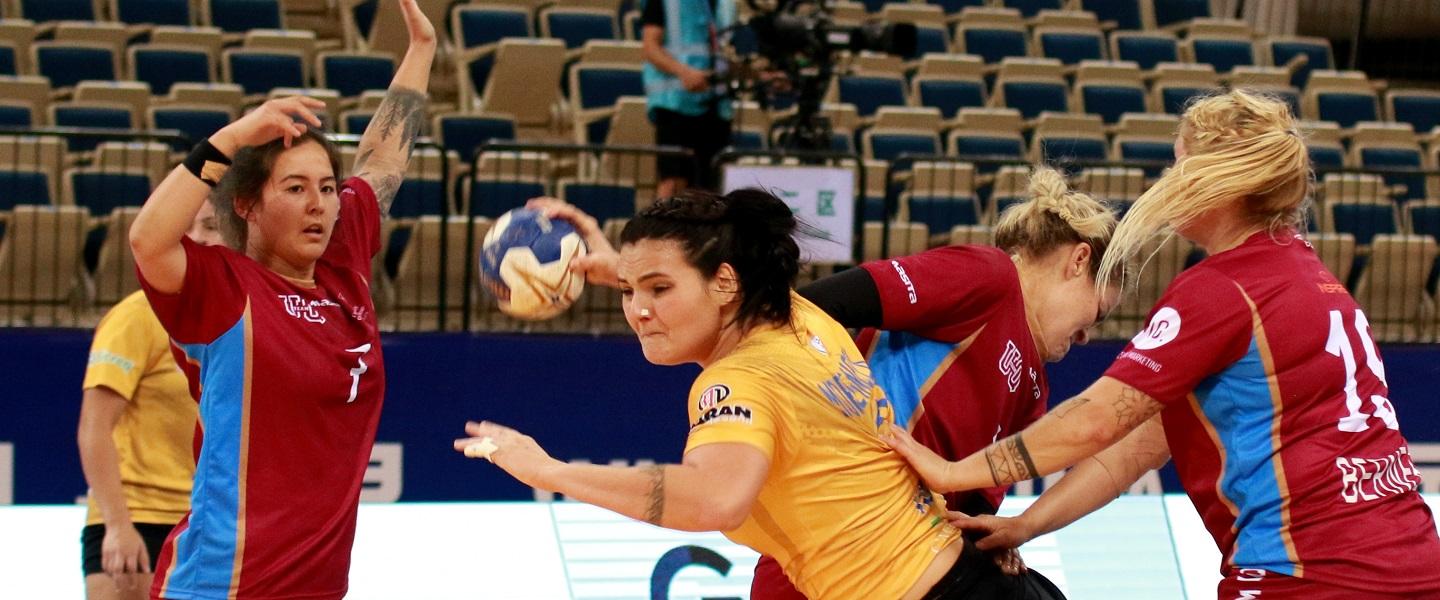 A. A. UnC Concordia secured the fourth ticket to the 2019 IHF Women's Super Globe semi-finals with a decisive win against University of Queensland in the last match of the opening day. The match finished with a clear result in favour of the Brazilian team, who joined OMRON, Chinese National Club and Agosto Luanda in the penultimate stage. 
 
UQ will continue in the 5-8 placement round on Friday, alongside New York City Team Handball Club, Kaysar Club and Jiangsu Team. 
QUARTER-FINAL
A. A. UnC Concordia (BRA) vs University of Queensland (AUS) 31:16 (16:9)
While their goalkeeper Jemima Harbort had a strong start to the game, making three saves in the first seven minutes, UQ's attack had difficulty against Concordia's strong 6-0 defence. The back court's flow was halted by the Brazilian team's defenders and UQ could not find the gaps needed to create clear scoring opportunities. As a result, Concordia pulled ahead to a 3:0 lead while the Australian side fought for their first goal. 
Though Concordia were in control on the board, the score progressed slowly as UQ forced their opponents attack to slow and Harbort was often there as support for her defenders. After 15 minutes, the score stood at 5:2 and, though the Brazilian team had the edge, the deficit was far from insurmountable for UQ. 
However, as the half progressed, Concordia inched further in front, and by the time the whistle sounded for the break they held a seven-goal lead. Concordia's goalkeepers Maite Lima Dias and Luciane Verona Rotta had solid games in goal, with a combined 13 saves. In attack, Concordia were led by six goals from Talita Alves Carneiro and five from Agda Goncalves Pereira. For UQ, Jane Kirk was the clear top scorer, with seven goals. 
UQ still had the chance to come back into the game considering the difference at the break, but when the match resumed, there was soon little question who would take the victory. 11 minutes into the second period, Concordia hit an advantage of 10 goals, 22:12, and when the last quarter of the match began, the difference stood at 24:12. At the buzzer, the Brazilian team finished with a 15-goal win and celebrated the last place in the semi-finals. 
Players of the match: 
Concordia: Daise Oliveira Sousa
UQ: Jane Kirk