18 Aug. 2021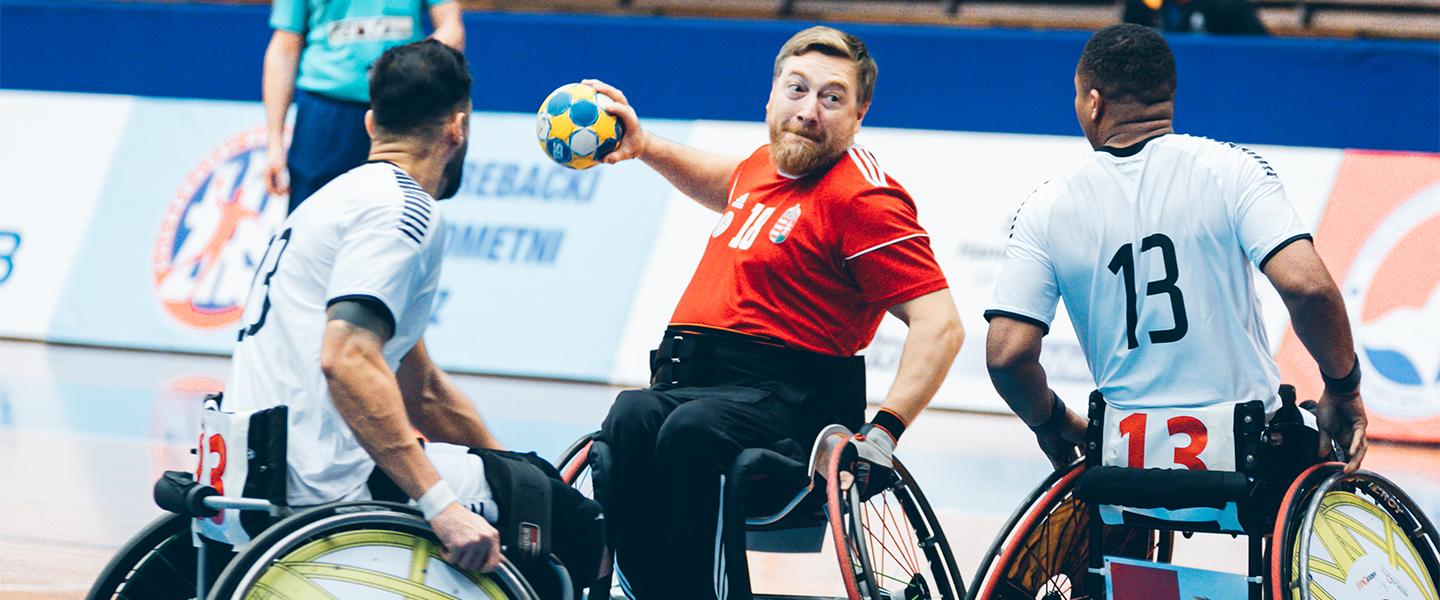 After a successful first edition in 2020, the 2nd IHF Wheelchair Handball Seminar is just around the corner. During the seminar, held from 4 to 5 September, wheelchair handball experts from around the world will deliver valuable knowledge about the world of wheelchair handball. 
The 2nd IHF Wheelchair Handball Seminar, presented by the IHF Virtual Academy, will provide an opportunity to learn more about the coaching aspects of the discipline on the one hand and focus on referees and technical delegates on the other. 
The seminar, which will be held in two blocks of two hours, starting at 13:00 CEST, will be streamed live on the IHF Facebook page as well as on Zoom, where translation will be available into Arabic, French and Spanish. 
The full programme can be found below.  
Programme on 4 September 2021
13:00-13:15 CEST Frantisek Taborsky (CZE): Introduction
13:15-13:45 CEST Danilo Ferreira (POR): Training in wheelchair handball (six-a-side)
13:45-14:10 CEST Martijn Dokkum (NED): The recruitment of players
14:10-14:40 CEST Flávio Melo (BRA): Training in wheelchair handball (four-a-side)
14:40-15:00 CEST Questions
Programme on 5 September 2021
13:00-13:25 CEST Daniel Magalhaes (BRA): Introduction of the IHF Rules of the Game for Wheelchair Handball Six-a-Side and Wheelchair Handball Four-a-Side
13:25-13:50 CEST Marc de Sousa (FRA): Tasks of the technical delegate, before and post-match, and check of the class points of the players
13:50-14:15 CEST Christian Kaschütz (AUT):  Tasks of the timekeeper and scorekeeper and control of the class points in substitutions of players
14:15-14:40 CEST Vicenç Bretó (ESP): Recruitment and development of referees and technical delegates in wheelchair handball
14:40-15:00 CEST Questions
Photos: EHF / Marcio Menino