31 Mar. 2023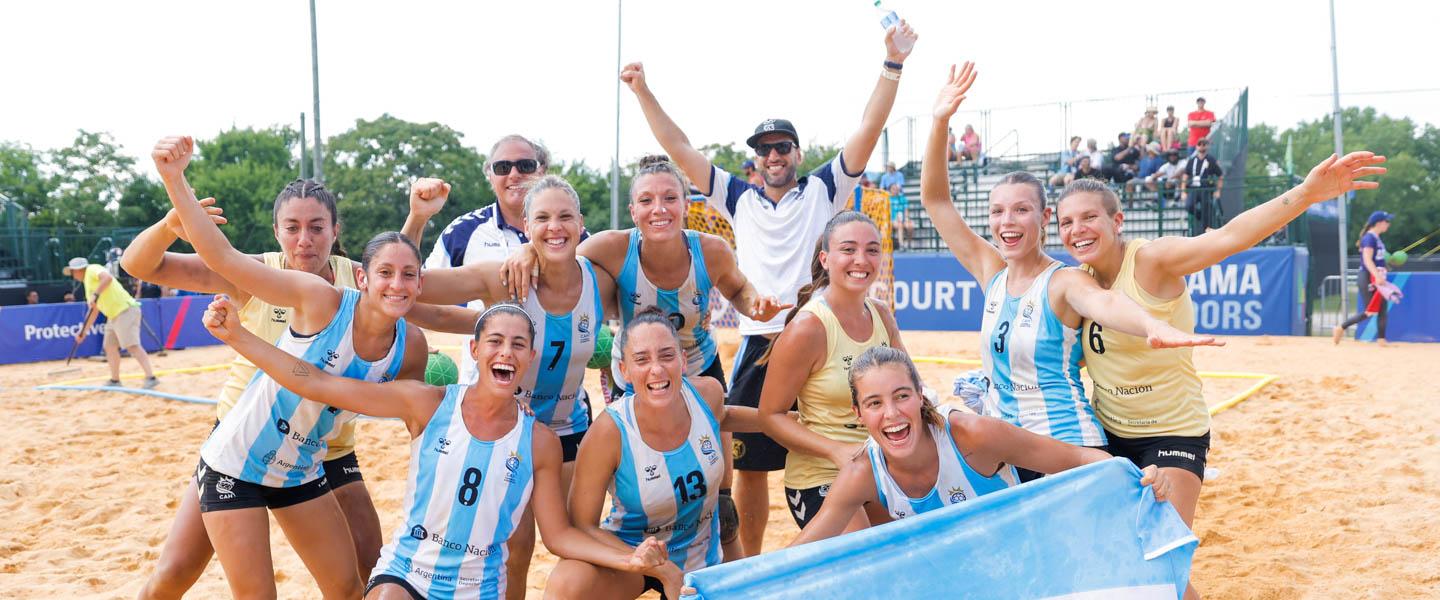 April will boast a full card of competitions in the world of handball, with plenty on display on every continent, starting with some crunch matches in the European Qualification for the 2023 IHF Women's World Championship.
20 teams will enter the fray, with 10 spots at Denmark/Norway/Sweden 2023 available, the first edition of the IHF Women's World Championship hosted by three countries.
The 10 matches will be played in a home and away system, with the first legs taking place between 7 and 9 April, while the second legs are scheduled for 11 and 12 April. While teams like Slovenia, Poland or Germany are favourites against Italy, Kosovo and Greece, respectively, there are also balanced pairings, like the ones featuring Switzerland and the Czech Republic or North Macedonia and Ukraine.
The IHF Men's Emerging Nations Championship is also coming back after a four-year hiatus due to the COVID-19 pandemic, as 12 teams will gather in Varna, Bulgaria, for the competition.
The 12 sides, representing five confederations, will play for the trophy between 25 and 30 April, as a new champion will be crowned, with neither Georgia nor the Faroe Islands, the previous winners, taking part this time around.
Three Women's IHF Trophy tournaments in Africa will take place in April, with Zones 2, 3 and 5 entering competitions this month, with plenty of sides fighting for the trophies over this month.
Coming back to Europe, the Men's Mediterranean Championship will take place between 20 and 26 April, while the first leg of the quarter-finals in the EHF Champions League Women is due to take place on 29 and 30 April, with fiery clashes to deliver the four teams making it to the EHF FINAL4 in Budapest.
On the beach, there is also plenty of action, with stage 1 of the IHF Beach Handball Global Tour taking place in Maricá, Brazil, between 26 and 30 April, while the Oceania Beach Handball Championship, scheduled between 20 and 23 April, is a competition used as a qualification event for the IHF Beach Handball World Championship and the ANOC World Beach Games.