06 Apr. 2021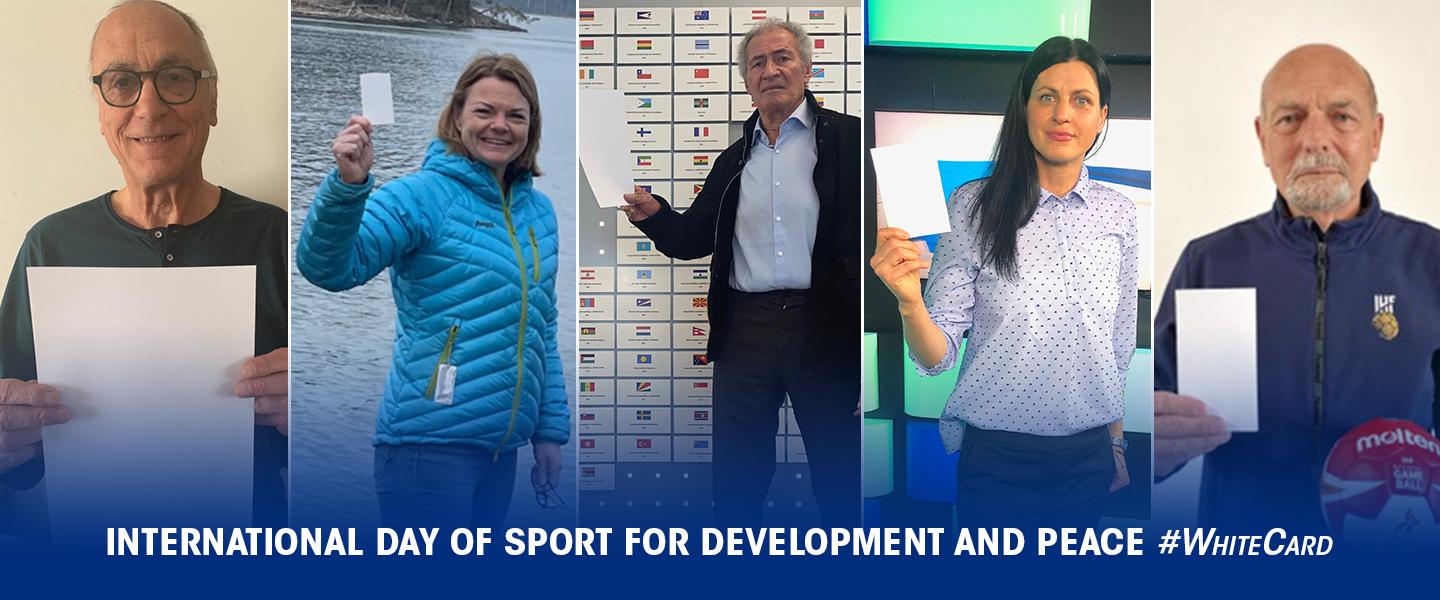 In recognition of the positive contribution that sport can have on the realisation of sustainable development and on the advancement of human rights, 6 April was proclaimed the 'International Day of Sport for Development and Peace (IDSDP)' by the United Nations (UN) General Assembly in its resolution 67/296 back in August 2013 and it has grown ever since.
Every year, the day is commemorated globally by international, regional and national sport and development organisations to honour the role that sport plays in society, whether by encouraging healthier lifestyles, making sport more widely accessible, or using it as a vehicle for development in areas made vulnerable by conflict, poverty and inequality.
The themes for Tuesday 6 April 2021 all relate to the issue which continues to dominate the lives of everyone on the planet – COVID-19 – and, according to the UN website, are focussed on: "…recovery from the pandemic, the importance of equity in that recovery and what is necessary to build back better for a more resilient and equitable world."
#WhiteCard #OnlyTogether #SportDay 
The organisation Peace and Sport, which created the #WhiteCard as a symbol in 2014 to represent the positive power of sport for peace and social inclusion, mobilises the sports community worldwide every year to celebrate IDSDP through the #WhiteCard campaign. 
This year, the core message of the campaign is "Behind each #WhiteCard, there is a story" to draw attention to the stories of individuals and communities who have been positively impacted by sport – and anyone can participate by taking a picture of themselves, holding a white card and sharing their stories on social media using the #WhiteCard hashtag or registering the stories on www.April6.org. 
"Sport can cross boundaries, defy stereotypes, improve our physical and emotional health, and inspire hope across nations," says the UN website. "But we will only be able to get back to this, if we recover better and help end the pandemic by helping ensure everyone is protected from COVID-19."
You can show your support by taking a picture or video of yourself, showing the value of sport in your lives, while highlighting the importance of ensuring we are all protected from COVID-19 so we can return to moments like this in the future. Spread your message on social media, using the hashtags #SportDay and #OnlyTogether.
The International Handball Federation (IHF) fully supports IDSDP 2021 and joins the UN, Peace and Sport and the International Olympic Committee in celebrating the day, at the same time encouraging all members to participate as well and spread the message.
All stakeholders are encouraged by the IHF and UN to demonstrate how handball, sport and physical activity can help build back better and stronger as society begins to reopen and recover, once the pandemic ends – at the end of the day, handball, like protecting ourselves from COVID-19, is all about teamwork and as it says on the UN website: "#OnlyTogether will we play again."
🥰🤾‍♂️ ¡Hoy se celebra en todo el mundo el #DíaInternacionalDelDeporte!

🤍 No solo es salud. Es inclusión social. Es accesible. Es global. El deporte nos cambia la vida

#⃣ #WhiteCard #OnlyTogether pic.twitter.com/tcCHZxkmAU

— RFEBalonmano (@RFEBalonmano) April 6, 2021