09 Jun. 2019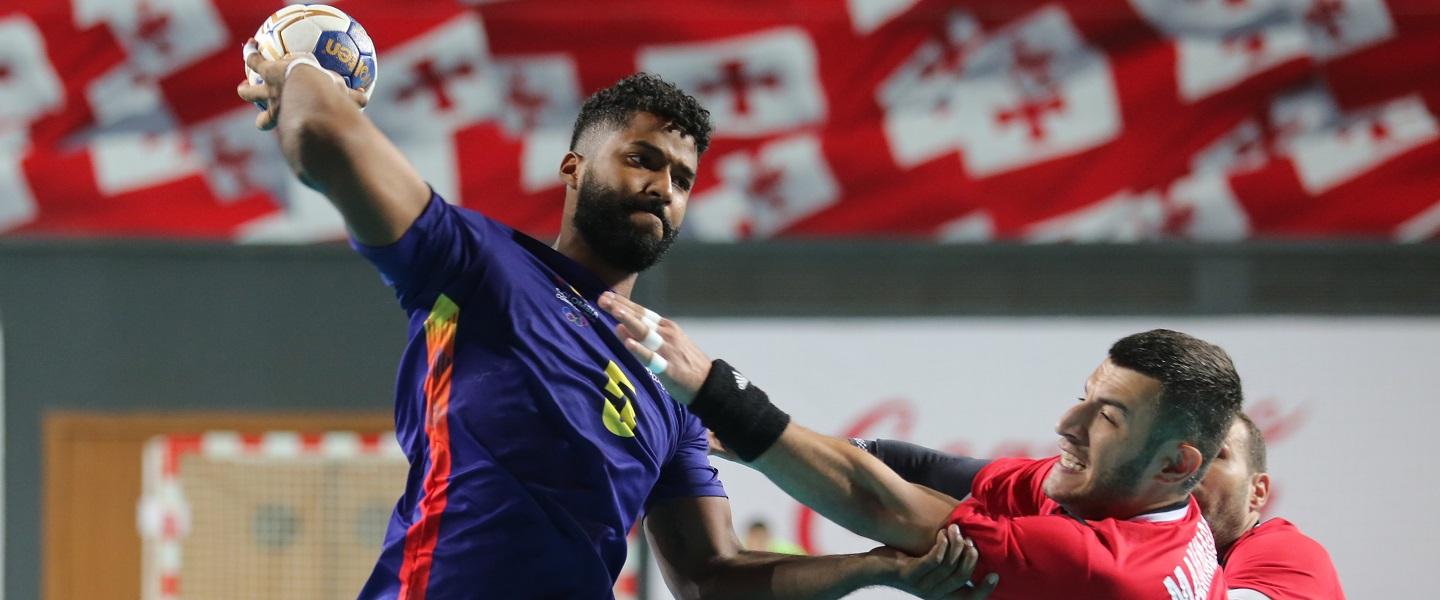 After a tense match that saw both teams take their turn with the lead, Emerging Nations Championship debutants Colombia secured their first victory in Group A. It was a thrilling start to day two at the third edition of the championship in Tbilisi, Georgia, with five matches still to come on Sunday.
GROUP A
Colombia vs Azerbaijan 35:30 (17:15)
Colombia finished with a five-goal victory, but that was far from assured even at the 55-minute mark. At that point, Colombia held a 30:27 advantage, before they raced through the final minutes to clinch the comfortable win and with it, their first victory in history at the IHF Emerging Nations Championship.
Colombia were the first to take the advantage, pulling ahead to 6:1 after 10 minutes. A time-out helped Azerbaijan settle into the game, and they steadily came back, decreasing the score line to one at 13:12 with four minutes left in the first half. After a score of 15:15 in the final minute of the first period, Colombia had the last say and took a two-goal lead into the break.
Five minutes into the second half Azerbaijan pulled level at 19;19, before taking the upper hand. In what was a tense game, key Colombia left back Santiago Mosquera received one of the four red cards handed out in the 39th minute with his team behind 20:22. While Colombia's two red cards were the result of three two-minute suspensions, Azerbaijan received two direct disqualifications in the opening half.
Colombia keeper Julian Alberto Villa Arango was key to his side turning the tide of the match. His saves, including a penalty stop in the 41st minute with the score at 22:23, paved the way for Colombia to reclaim the advantage as the last quarter began (24:23). From that point, the momentum was all with Colombia, and they claimed a deserved victory at the whistle.
Players of the match:
Azerbaijan: Ramazan Muradov
Colombia: Sebastian Restrepo