07 Jun. 2019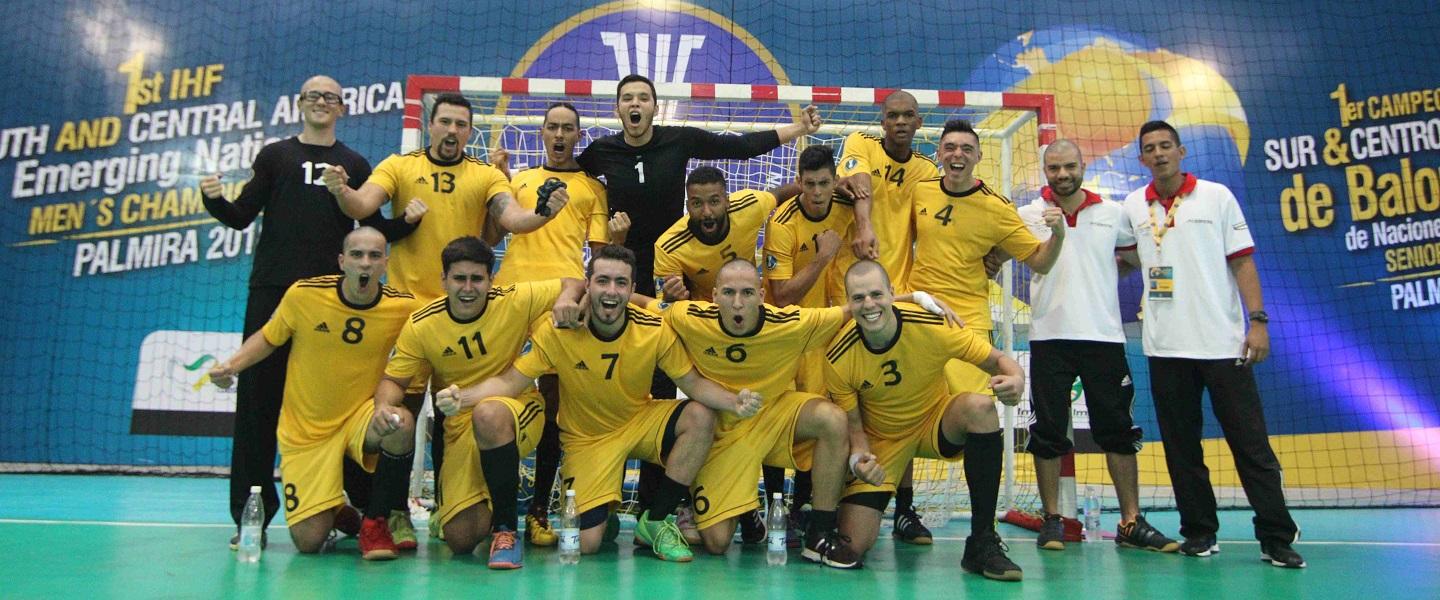 The 3rd IHF Emerging Nations Championship will open with debutants Colombia taking on now three-time participants People's Republic of China in the first game on Saturday 8 June in Tbilisi, Georgia.
Playing in Group A, China and Colombia's next opponents will be Azerbaijan, Great Britain, Cuba and India. First, both sides aim to start their campaigns with a victory and two points in this inter-continental encounter.  
GROUP A
Feature match: Colombia vs P.R. of China
Tbilisi Sport Palace, 10:00 local time
As with all the squads at the Emerging Nations Championship, both China and Colombia are focused on development – and they are approaching that development with a strategic, long-term view. China are part of the IHF Emerging Nations Project, and a fresh squad was formed in February this year under the direction of head coach Zhu Xinchen. Some members of the team at Georgia 2019 participated at previous Emerging Nations, but with an average age of 22, the players are mostly part of a new generation.
"They are feeling excited and looking forward to this tournament. The purpose of focusing on training these young athletes is to conduct the long-term development of our national handball and the preparation for future competitions," says the China team's assistant to the Head of Delegation, Yao Junjie.
"We hope our young athletes will gain valuable experience and confidence on the playing court by taking part in this tournament. What's more, we hope they can develop their knowledge and understanding of handball in future competitions, grasp the opportunity to grow stronger, and achieve more at a higher level."
China places 10th at the first Emerging Nations in 2015, then climbed to sixth in Bulgaria in 2017. The Asian team aim to achieve their highest ranking yet at Georgia 2019. For Colombia, the Emerging Nations Championship is an entirely new experience.
"The objectives are clear for the technical staff and the board of directors of the Colombian Federation, led by Victor Manuel Ramos: to achieve the best performance in Colombia in an event of this category throughout history and to strengthen the group of players around the idea that has built since the arrival of coach [Fernando] González," states the Colombian Handball Federation regarding their goals at Georgia 2019.
Colombia qualified for the Emerging Nations Championship after winning the 1st IHF South and Central American Emerging Nations Championship in 2018. The team are led by coach Fernando Gonzalez Gutierrez, who has extensive experience gained in Spain's ASOBAL League and title wins in the UAE.
Gonzalez also fields a squad focused on talented young players, with 17-year-old Jesus Hortado one of the brightest prospects for the future. Hortado recently signed with Portuguese club FC Porto. Another danger China will need to watch out for is 24-year-old Sebastian Restrepo, who was the top scorer at the 2018 Pan American Championship, where Colombia ranked ninth.
Four debutants get first taste of Emerging Nations Championship
After Colombia and China get the Emerging Nations Championship underway with their match at 10:00 local time in Tbilisi Sport Palace, Malta and Bulgaria will play the first Group B match at 12:00. Bulgaria were the highest ranked of the current participants at the previous edition, held in Bulgaria, and are therefore considered a favourite to reach the medal round.
Next up, in Group A at 14:00 local time, India will play their debut Emerging Nations match against Azerbaijan. Cuba and Great Britain will round out the day for Group A with their clash at 16:00, before Group B returns to centre stage with Nigeria taking on the hosts Georgia at 18:30. Day one at the 3rd IHF Emerging Nations Championship will conclude with the USA meeting Ireland at 20:30.

Cuba, Nigeria and the USA are all debuting at the Emerging Nations Championship, alongside Colombia and India.