02 Aug. 2019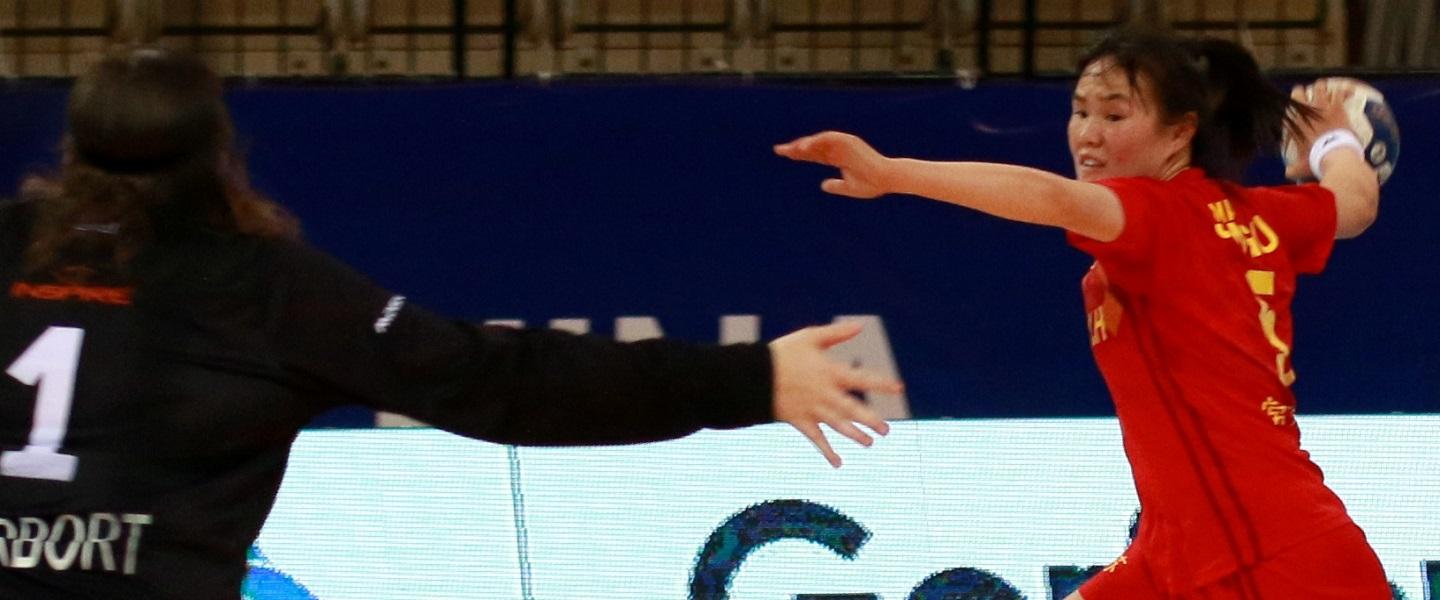 The second match of the 5-8 placement round at the 2019 IHF Women's Super Globe saw Jiangsu Team earn their first victory, as they defeated University of Queensland with a decisive final score line. Jiangsu will now play Kaysar Club for fifth place, while UQ will take on NYC in the 7/8 play-off. 
5-8 PLACEMENT ROUND
Jiangsu Team (CHN) vs University of Queensland (AUS) 33:17 (14:7)
For both teams it was the chance to record their first win at the IHF Women's Super Globe, but it was Jiangsu who were successful. The co-host team took the lead early and held on to the advantage throughout the match. Although UQ finished with a clear score line against them, it did not reflect their fight on court and the fact that they recovered from a slow start to play on level footing for a large portion of the first half. 
Jiangsu started in a 5-1 defensive formation that was more beneficial for UQ's attackers, who favour breakthroughs on attack. When Jiangsu dropped back to 6-0, it was more difficult for UQ to find their way to the goal. 
As she was in their opening game, UQ goalkeeper Jemima Harbort was very important for the Australian side. After 17 minutes, with the score at 8:4, Harbort recorded a 43% rate with six saves made, while her Jiangsu counterpart, Chenxi Song, saved at 50% with four. Unlike in their first match, where Jane Kirk was clearly the most dangerous attacking threat for UQ, the Australian team's goals came from all over the court versus Jiangsu. 
That was also the case for the Chinese side, who pulled ahead comfortably in the final 10 minutes before the break – from 10:6 in the 20th to 14:7 at half-time. Five minutes into the second period, it was clear UQ would not be able to come back into the game, as Jiangsu's lead had extended to 17:9, and just three minutes later they hit a 10-goal advantage, 20:10. 
As the last quarter began and the outcome was clearly decided, with the score at 23:13, UQ coach Caleb Gahan changed his keeper to Nora Estgfaeller, who had some great saves. At the other end of the court, Jiangsu's Ruyu Peng had come into goal and did a solid job matching Song's performance, finishing with 10 saves at 50%. 
The top scorer of the game was Jiangsu's Dan Wang, with eight goals. 
Players of the match:
Jiangsu Team: Dan Wang
UQ: Jemima Harbort