06 Aug. 2019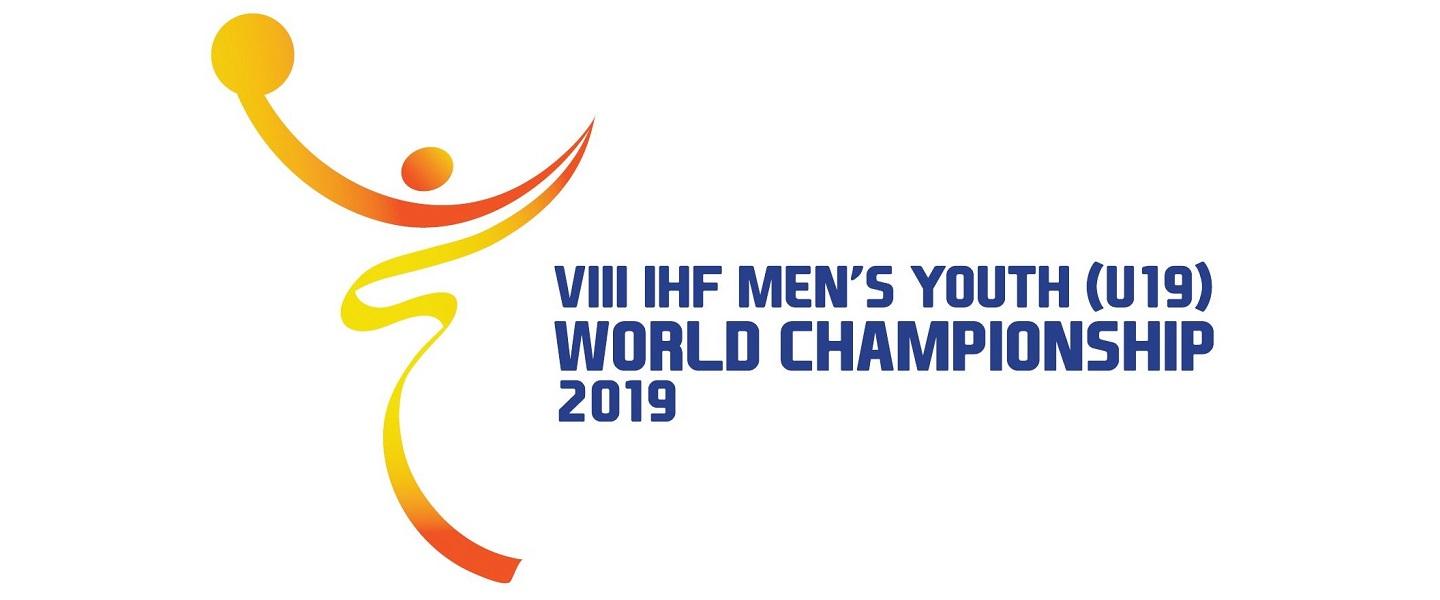 Iceland and Tunisia throw-off the 2019 IHF Men's Youth World Championship at the Boris Trajkovski Arena in in North Macedonia in the early-morning clash which will see two continental runners-up take each other on.

Germany and Portugal, both with disappointing rankings at the EURO last year, go up against each other in the second match, while Europe take on South America with Serbia and Brazil going head to head.

GROUP D
Feature match: Iceland vs Tunisia
Boris Trajkovski Arena, 10:30 hrs local time

In this competition, Tunisia holds a special place in Icelandic handball hearts – their young side finished as runners-up in the competition which was held in the North African country in 1999 and a few years later, the youth generation grabbed another medal, at Brazil 2015.

But gold is missing and coach Heimir Rikardsson and his players will still feel the pain of 'winning' another silver, after losing to Sweden in the final of the 2018 Men's U18 EURO – this pain, however, is all too familiar for their opening opponents, Tunisia.

Despite the 2018 CAHB Men's African Youth Championship in Morocco last September being played in a round-robin format, it all went down to the final game with a winner-takes-all match between Tunisia and Egypt, which the Tunisians lost 22:16 to end with a silver, like Iceland.

Even though Europe, traditionally, has been the strongest continent for global handball, the first match of any world championship sees teams nervous, unsettled and eager to play – all of this can lead to mistakes and teams not playing their own game and it will be interesting to see how these two teams respond to each other.

A seventh-place finish from Tunisia's U21 team at the World Championship in Spain last month highlights the quality from the handball-mad North African nation and can only inspire the younger team, who ranked fourth back in 2009 on home soil – their highest rank at this level.

The MVP of the 2018 European Championship in Croatia was Iceland's Selfoss' club player Haukur Thrastarson with the young left back also competing at the Germany/Denmark 2019 IHF Men's Handball World Championship replacing an injured Aaron Palmarsson. He has been named in the final 16 squad and will be an effective weapon which could prove to be the difference.

European match-up and intercontinental meeting rounds up Group C
In the traditionally strong handball environment of Germany, a sixth place at the U18 EHF EURO in Croatia last year was probably the minimum requirement and as a nation consistently ranked among the top 10 teams at the IHF Men's Youth World Championship they will prove a tough test for wild card entry Portugal in the lunchtime match in Group C.
Expectations were fulfilled – and maybe even exceeded – when this German generation won the 2017 European Youth Olympic Festival, but the same cannot be said about Portugal who finished way down in 11th in Croatia and are only in Skopje as a substitute nation for Oceania.

However, that second chance will be sure to reignite the team as they look to prove everyone wrong, like Denmark at Spain 2019, who were also a substitute nation, and ended up with a fifth-place finish.
The final match of the opening day in Group C sees Serbia take on Brazil. The Europeans finished in eight spot in the EURO last year and have had a thorough preparation period including games against Slovenia and Saudi Arabia, while Brazil won the 2019 Men's Youth South and Central American Championship on home soil to book their spot, winning all five games.
Follow all the games at North Macedonia 2019 HERE.
Tuesday 6 August 2019
Boris Trajkovski Arena, all times local
Group D
10:30    ISL vs TUN
12:30    GER vs POR
14:30    SRB vs BRA