10 Nov. 2018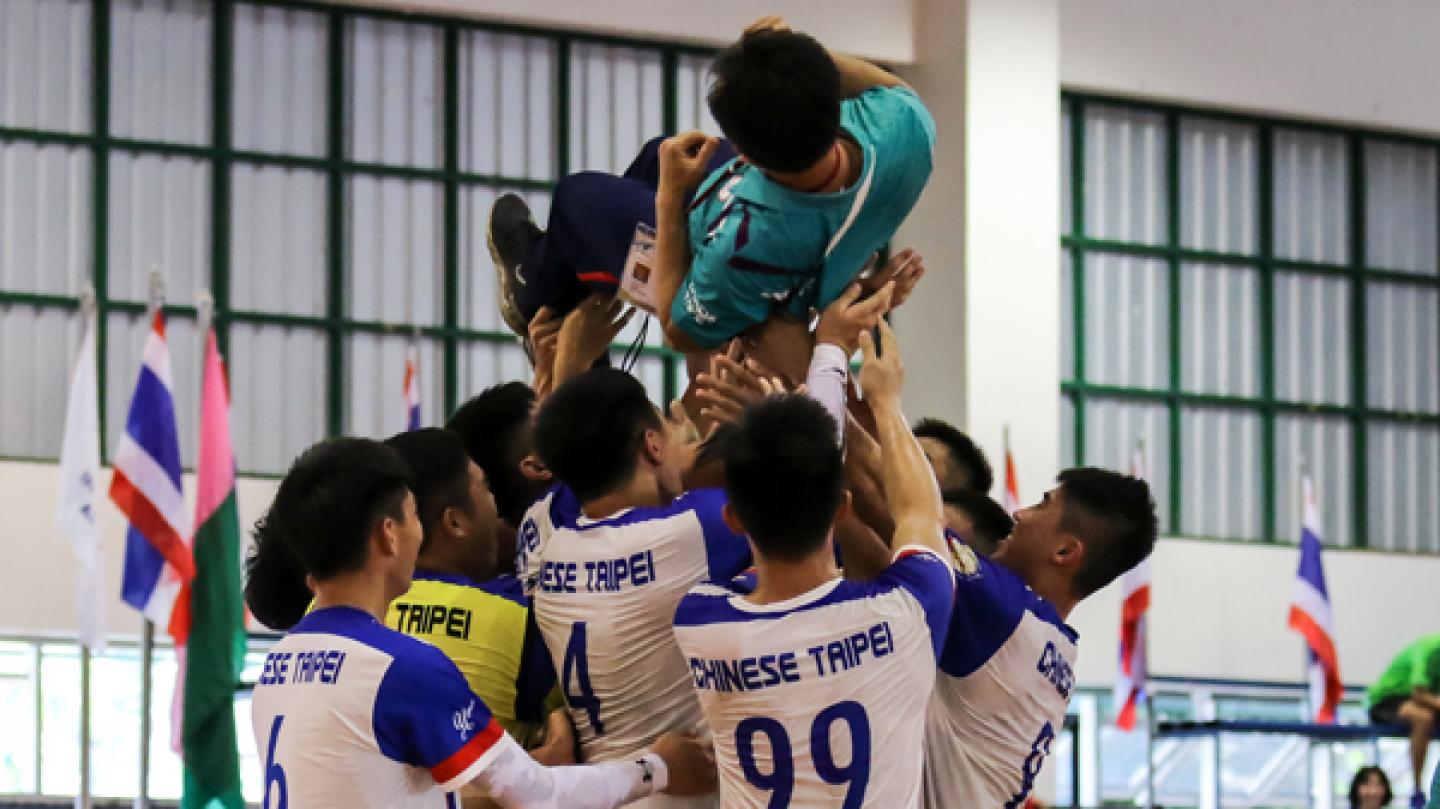 The final two matches of the 16-game IHF Trophy – Asia Continental Zone completed yesterday in Ubon Ratchathani, Thailand, as the Chinese Taipei men's youth (U18) and junior (U20) national teams won their finals in both competitions.
Games 15 and 16 in Ubon saw the end of the five-day championship with the winners of both tournaments qualifying through to the IHF Trophy Intercontinental Finals.
Youth (U18) Competition
Final - TPE vs THA 43:23 (21:11)
Host nation Thailand suffered heartbreak as they were well-beaten in the final
of the Under 18 youth final, losing by 20 goals against a strong Chinese Taipei side
who saw 13 of their 14 players score, led by Hsu Feng-Yuan on six goals.
Thailand were already 10 goals behind at half-time, and despite the best efforts
from Srinamkham Passkorn (eight goals), they could not find a way through to the Taipei goal and had to settle for their oppnents taking the ticket through to the IHF Trophy Intercontinental finals.
Junior (U20) Competition
Final - UZB vs TPE 34:35 (16:15)
Chinese Taipei manged to overcome a one-goal deficit at the break in their final to beat 
Uzbekistan 35:34 and claim their place in the IHF Trophy - Intercontinental Finals.
Jou Ting-Yue led the way for Taipei, scoring eight times with Hung Wei-Jie backing him up on five as eight goals each from Mirsaid Murullaev and Kodirali Khusanboev were not enough for the Uzbeks who fell just short in the end.
Final Ranking
Youth (U18) Competition
1 - Chinese Taipei (TPE)
2 - Thailand (THA)
3 - India (IND)
4 - Kazakhstan (KAZ)
Junior (U20) Competition
1 - Chinese Taipei (TPE)
2 - Uzbekistan (UZB)
3 - India (IND)
4 - Thailand (THA)
Photos: Thailand Handball Federation