01 Aug. 2019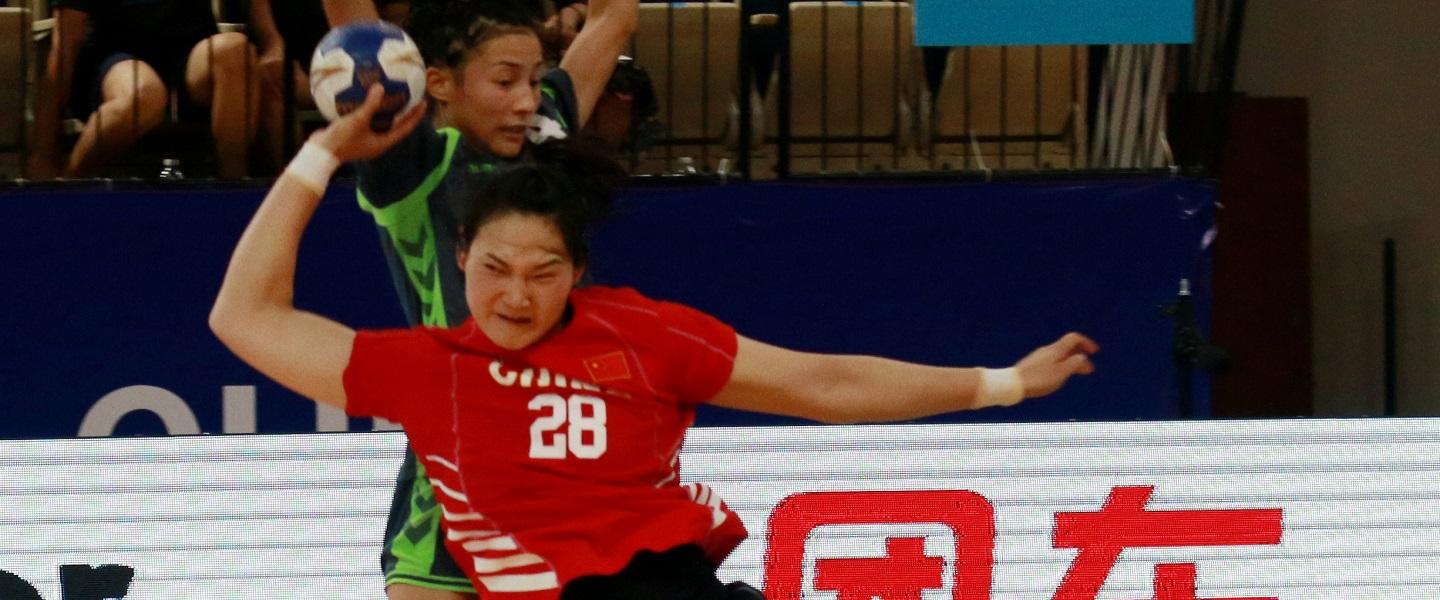 The second quarter-final at the first IHF Women's Super Globe saw a close match that ended with Chinese National Club following OMRON to the semi-final stage, as the co-hosts defeated Kaysar Club by three goals. 
Kaysar will join New York City Team Handball Club in the placement round, after the North American team's defeat in the opening quarter-final. 
QUARTER-FINAL
Kaysar Club (KAZ) vs Chinese National Club (CHN) 21:24 (9:10)
With a side composed largely of national squad players, Chinese National Club were expected to be a tough opponent, but Kaysar Club proved a worthy adversary for the co-host team. The match was close throughout, with the largest difference at two goals until the final stages. 
It was CNC that held this edge, while Kaysar would always close the gap to one or level the score after the two-goal distances. Kaysar were led by a strong game from centre back Irina Alexandrova, who contributed seven goals, and goalkeeper Zhannat Aitenova, with 15 saves at 38%. 
Aitenova was outstanding, maintaining a save rate above 40% well into the final stages of the game. Her speed also enabled Kaysar to play seven-on-six, most often with great effect. After 15 minutes, 5:4, Aitenova had already made five saves at 50%. 
CNC went to the break with a one-goal advantage, but at the 45-minute mark it was Kaysar who held that edge in their favour, 16:15. It was a mistake from Kaysar, playing seven-on-six in the crucial final stages of the game, that led to CNC creating a two-goal lead at a critical moment. With the long-range goal scored by Yao Li as the last five minutes began, CNC moved ahead to 21:19. 
Another goal from Li and a strike from Xiao Mei Liu essentially decided the game, as CNC claimed a 23:19 advantage with just over three minutes on the clock. 
Players of the match:
Kaysar Club: Irina Alexandrova
Chinese National Club: Ru Qiao