09 Dec. 2019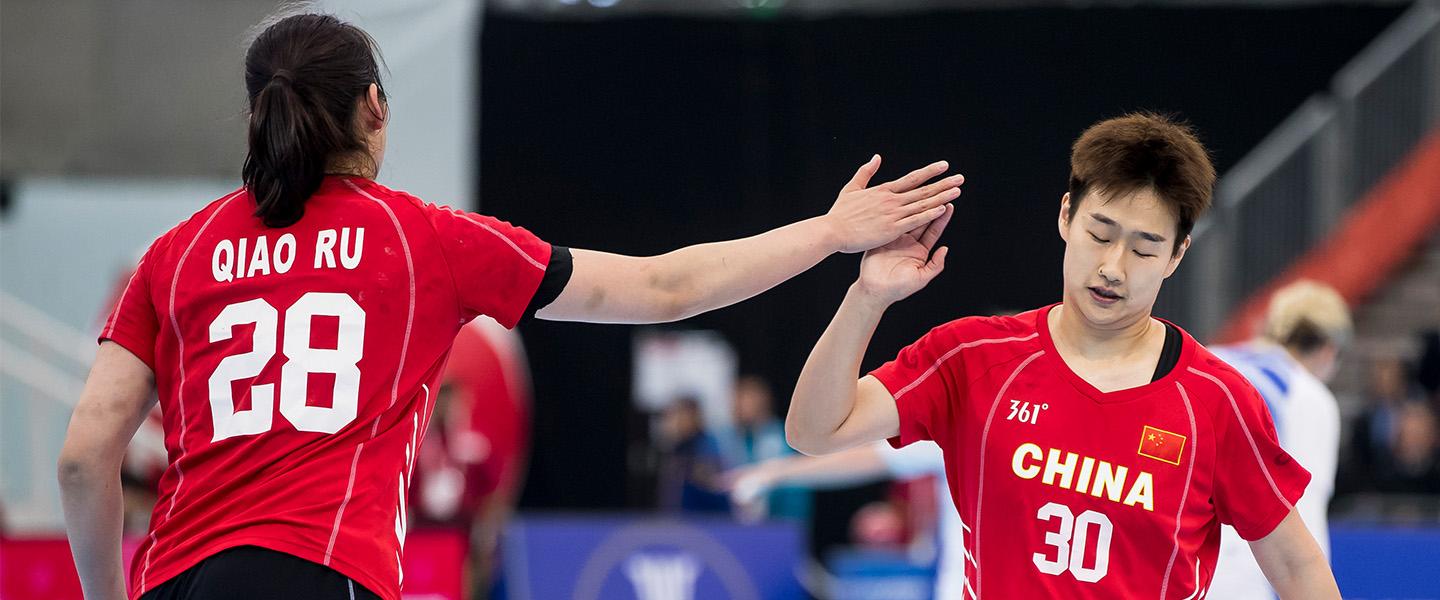 Having won none of their matches so far, Australia as well as People's Republic of China were the teams to play for 23rd place and eager not to finish last at the 24th IHF Women's World Championship. 
In a one-sided match, China ultimately outclassed Australia in Park Dome Kumamoto, taking a 10-goal lead into half-time and finishing with an 18-goal advantage. 
23/24 PLACEMENT MATCH
Australia vs People's Republic of China 15:33 (7:17)
It was a rocky start for Australia as they just did not seem to get the ball behind goal-line or past China goalkeeper Yang Yu Rou for that matter. As they finally caught up and were within reach at 4:5 thanks to four goals from Sally Potocki, China started to pull away.
They continuously increased the lead until 10 and at half-time, the scoreboard read 7:17 – in favour of the Asian team.
In the second half it was similar picture and by minute 44, China had claimed a 15-goal advantage. Australia gave it their all to keep up but did not manage to get any closer. Instead, China slowly increased the lead to 18 in the 55th minute as Chen Shuo scored her 10th out of overall 11 goals – which made her top scorer of the match, followed by Potocki with nine goals.  
In the end, too many simple mistakes and missed chances on the part of Australia led to a 33:15 victory for China. 
hummel Player of the Match: Sally Potocki (AUS)