08 Jun. 2019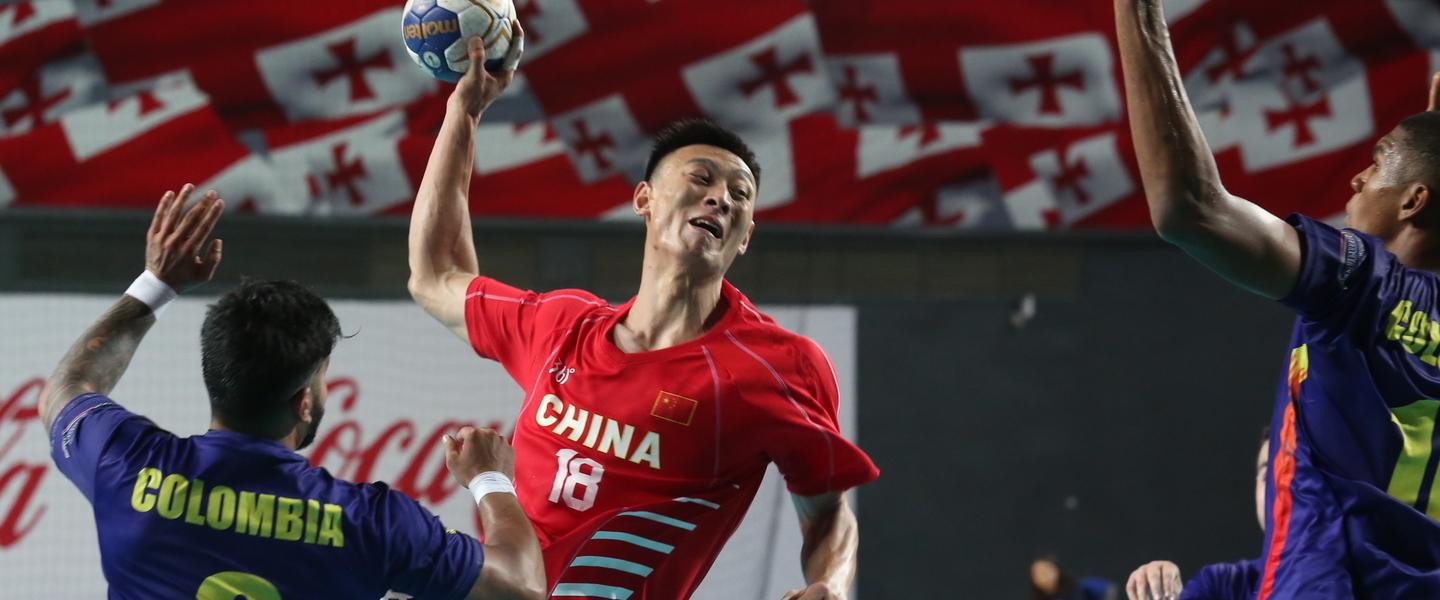 The 3rd IHF Emerging Nations Championship opened in Tbilisi Sport Palace with a close encounter between debutants Colombia and three-time participants People's Republic of China. The Asian side collected their first set of two points with a three-goal victory at the final whistle. 
GROUP A
Colombia vs P.R. of China 25:28 (10:10)
Highly motivated with a fast-paced game that reflected that, Colombia had the stronger start to the match. Sebastian Restrepo scored both the Pan American side's opening goals before P.R. of China fought back to take the advantage by the 10th minute, 4:3. At that point, China relied heavily on their back court, with two goals apiece from left back Juncheng Wang and centre back Zhaopeng Li.
China's goalkeeper Quan Wang was critical early on as his team maintained their advantage, but was forced to leave the court prematurely after an injury sustained during a save. By the 20th minute China were in front 9:4, with all Colombia's goals aside from one scored by Restrepo, in contrast to five different players for the Asian team.
Quan Wang's injury in the 22nd minute hurt China, and Colombia quickly narrowed the gap to 7:9. By half-time, Colombia had levelled the score line, though they still counted only three players on the score sheet.
Ultimately, it was the ability to rely on more players within their squad that proved key for China. While Colombia counted on a small number of players to hit the net, China held steady in front with perhaps a little more power reserved.
After a 15:14 score for China in the 40th minute, right wing Zheng He kickstarted a 3:1 run that turned the match into a three-goal game, 21:18. There the gap stayed at the 50th, 23:20, and the win was sealed with a crucial save from Xinian He followed by a fast break goal from left wing Peijie Huang.
Players of the match:
Colombia: Sebastian Restrepo
China: Zhaopeng Li