23 Jan. 2021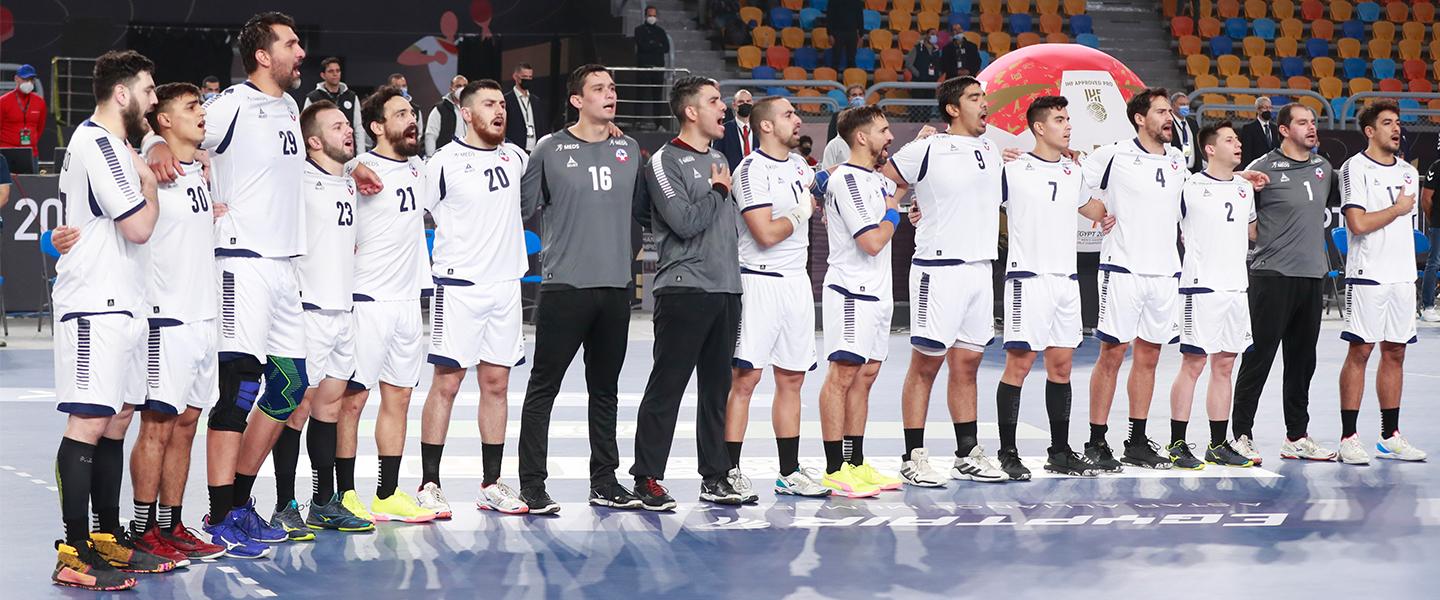 Egypt 2021 has been Chile's sixth consecutive appearance at the IHF Men's World Championship, after the South American side made their debut at Sweden 2011.
The Chilean side has been one of the great teams to watch in this tournament, displaying a modern, fast-paced handball, despite featuring a team with an average age of 27.9 years, one of the biggest in the competition.
Chile are not a heralded nation in handball, but they have already overcome their status as underdog team and look to cement their status on the world stage.
Having already won nine of their 40 games played at the IHF Men's World Championship, Chile are now, however, at a crossroads.
On one hand, they are on pace to score at least 200 goals at Egypt 2021, the first time ever for the Chilean side to achieve this feat at a World Championship.
On the other hand, stalwarts like Marco Oneto, Felipe Barrientos, Erwin Feuchtmann or Rodrigo Salinas are slowly getting to the point of retirement.
For 38-year-old Oneto, this will likely be his fourth and final IHF Men's World Championship.
"I am already three-year retired from handball, I only play for the Chilean national team. The plan was not to play at Egypt 2021, but I felt like I needed to do that one more time. I had some niggling injuries that prevented me to play at the highest level. Two years ago, I said that that was the last World Championship, but now it really will be," says Oneto to ihf.info.
The legendary line player has been a pioneer for Chilean handball, as he went to Europe in 2000 to start playing for Spanish powerhouse FC Barcelona.
In his illustrious career, he secured a Men's EHF Champions League title with Barça in 2011 and played for powerhouses like Telekom Veszprem in Hungary and Orlen Wisla Plock in Poland.
"The secret for our team was that some of the players went to play in Europe since they were young, therefore opening a new path to other players that will try and improve by doing this. When I came to Europe, there was no other South American player in Spain, but now they are plenty. Therefore, our rise to prominence is based on players getting important experience in Europe," adds Oneto.
There was no plan, "building a house from the roof down," as Oneto puts it, but Chile became one of the first teams in recent memory to hit 1000 goals at the IHF Men's World Championship after only 38 games.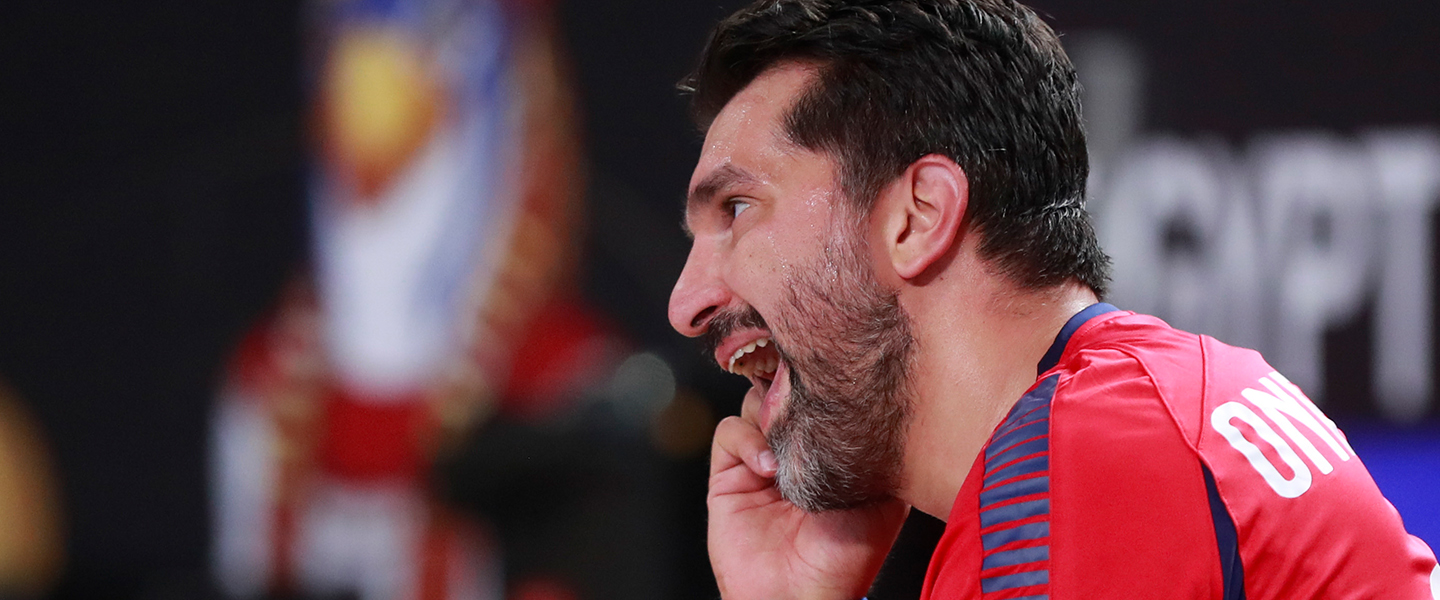 It happened during the match against Republic of Korea, which Chile won 44:33, when Rodrigo Salinas converted a penalty shot in the last minute of the first half.
The makings for the powerful attack were all there since the beginning. Salinas and fellow back Erwin Feuchtmann are both creative backs, with a knack for goal.
"We have seen what players we have in our team and decided that this was the best approach. A fast handball, with a lot of passes and playing to our strengths. In fact, I am delighted with the way our team has been playing in attack," says Chile's coach, former Spanish player Mateo Garralda.
It was Garralda's charisma and energetic approach that lifted Chile's spirits in the past five years, as there is no room for complacency and slowing down with the hands-on Spanish coach.
At the moment of writing, after five games at Egypt 2021, only Slovenia (164 goals) have scored more than Chile's 159 goals out of the 32 teams in the competition.
"Unfortunately, the defence let us down and this is the reason why we lost against North Macedonia and Austria and we were very disappointed with the results. Because we are playing every game like it was our last and we felt we could win those games. I am not saying that we can win against any opponent, but at least we have to give it a try and we did that at Egypt 2021," adds Garralda.
2021 will be a crucial year for Chilean handball. Placing second in the Pan American Games 2019, the South American side will fight for their first ever Olympic Games appearance in Tokyo, provided they finish on one of the top two places in an Olympic Qualifying Tournament against Norway, Brazil and Republic of Korea.
"Many players were back for Egypt 2021 and for the Olympic Qualifying Tournament, because it would be such a huge achievement for us. We needed some good, competitive games at Egypt 2021, but the big objective is qualifying for the Olympic Games. We know Brazil very well, it will be tough also against South Korea, but we are in with a chance," says Oneto.
Yet, tough challenges lie ahead for the Chilean side, as a change of generation is looming, with all-time greats like the Feuchtmann brothers, the Salinas brothers and Oneto slowly making way for new players.
Replacing them could be hard, nearly impossible seeing what they are still able to do on the court, but Oneto is upbeat.
"I hope that our next players are even better than me, than the Feuchtmann or Salinas brothers, because this is our objective, to help grow new players. I know that other players are acting like mentors and helping others develop, so their path in handball is easier than ours and have the best chances to play abroad," says Oneto.
The 38-year-old line player also set up a foundation in his own name to help develop handball even further, preserving the passion and the results of Chilean handball.
However, Oneto stays humble. "I do not know that I am model or not, if someone thinks that I am, then I am very happy with that. I had good luck of playing in very good teams, win some great tournaments, developing as a player and as a human, but that does not mean that you are a model. It would be an honor for me to be called as such," concludes Oneto.
However, the challenges will be difficult. Interest in handball could skyrocket in Chile, provided the national side secures the ticket to Tokyo. More and more people have watched the national team at Egypt 2021, with a quarter of the population tuning in regularly to see Oneto, Erwin Feuchtmann or Rodrigo Salinas play, according to the Chilean Handball Federation.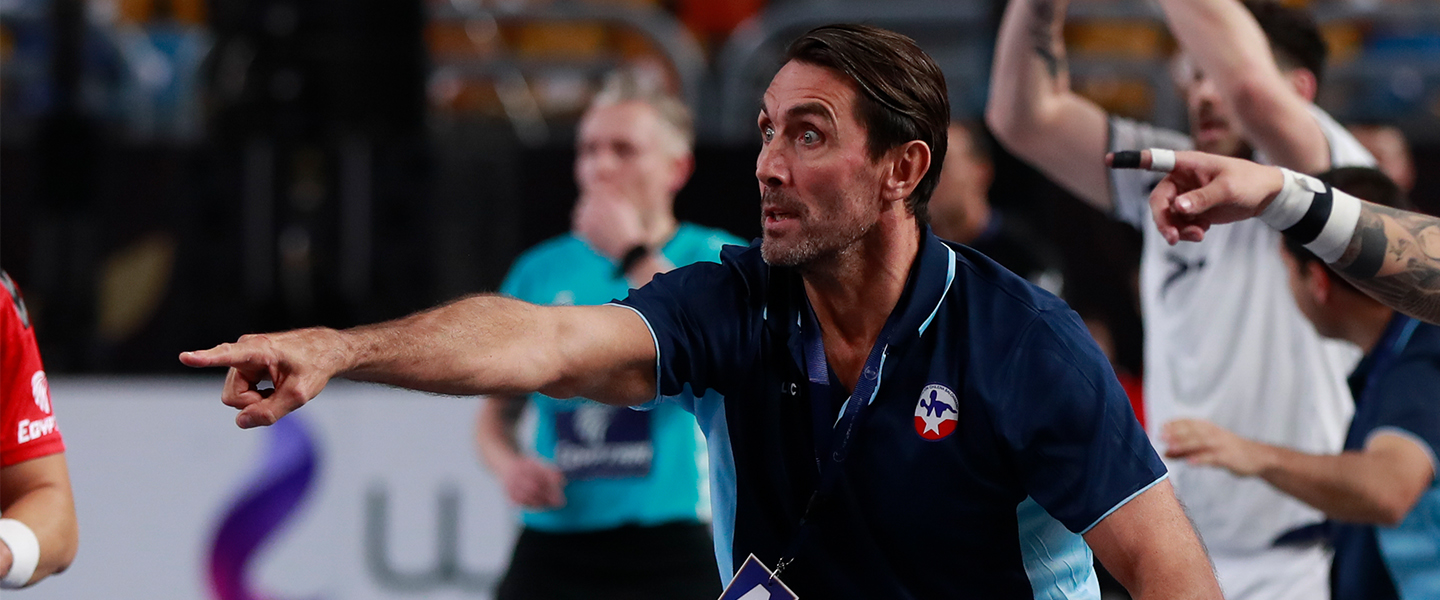 "The future is complicated. There actually is a generation of players who are very well prepared now, but they are not quite ready to make the step to the national team. It will be difficult for us, for them, but we are ready for it," says Garralda.
Whether Chile will manage it without a rocky path, only time will tell. The memories will remain forever, though, as a brave and impressive team wrote history for South American handball at the IHF Men's World Championship over the past decade.