06 Aug. 2019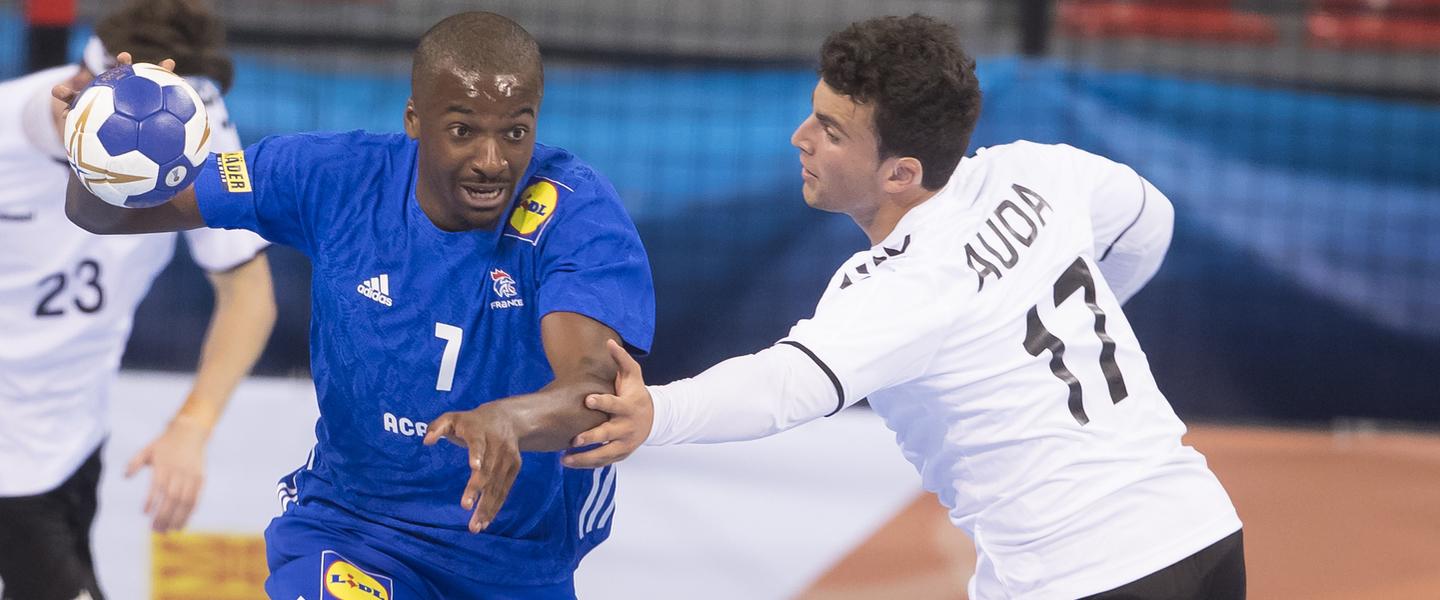 France took the first step towards defending the title won by the previous generation with a big win against Canada in their Group B opener at the 2019 IHF Men's Youth World Championship. The European side had no trouble controlling the match, and coach Eric Quintin was able to give all his players time on court during their dominant 60 minutes. 
GROUP B
France vs Canada 44:16 (23:7)
 
It was never going to be an easy encounter for Canada, who are debuting at the IHF Men's Youth World Championship. Drawn against the defending champions for their first clash, the North American side were the underdogs – and France well and truly lived up to the role of favourites. 
With the game well in their control throughout, France used the match as tactical practice, mainly for their 5-1 defensive system. Both of their goalkeepers had time between the posts, with Valentin Guoy recording seven saves at 50% and Charles Bolzinger tallying 10 saves at 52%. Though they were in command the entire way, Delattre did not let his players relax and worked on perfecting the defence. 
Canada were led by a stand-out game from their back Mamadu Guennady Barri, who scored seven goals. In defence, all three of their goalkeepers had time on court and each made some great saves off clear chances, but none could stop the onslaught of goals. France managed a total of 16 fast breaks in the match, thanks to the saves of their keepers and the turnovers caused by their defence. 
The match was decided well before the final whistle. After France held a 16-goal advantage at half-time, it was clear the two points would go into their account. 
With the victory, the European side joined Egypt on two points, while Canada and Sweden stay on zero. 
Player of the match: Drevy Paschal, France