09 Jun. 2019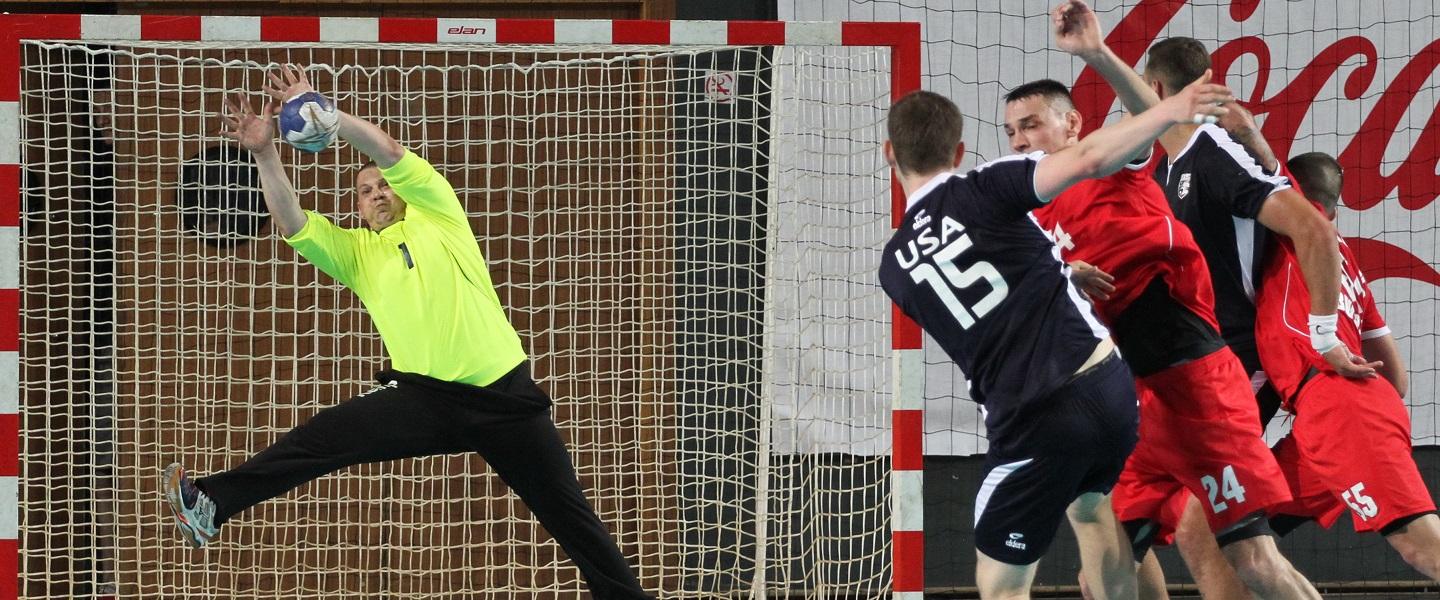 It was a thrilling contest to decide the first set of two points available on day two of the 3rd IHF Emerging Nations Championship for Group B – and it ended with Bulgaria claiming their second win, thereby taking their points tally to four. The USA remain on two following their win over Ireland on Saturday.
GROUP B
Bulgaria vs USA 38:35 (16:17)
The USA pulled off a spectacular comeback that turned what seemed to be a one-sided clash early on into a thrilling 60-minute battle for a crucial set of two points. Bulgaria scored the first goal and did not stop there – by the time the USA added their first goal courtesy of Greg Inahara, their European rivals had scored seven.
The USA had started with Nicolas Robinson in goal, but after Rene Ingram saved a penalty in the 11th minute, he remained on court and helped inspire his team's comeback. At the other end of the court, as he had in round one, Bulgaria keeper Ivaylo Kostov also had a great match.
By the end of the first quarter, the USA had begun to find their way in attack, but they still trailed by a considerable seven goals at 10:3. Changes in their defensive formation helped the USA decrease the distance, and when they took the score to 12:8 Bulgaria were forced to a time-out in order to slow the momentum. But the USA nevertheless kept on coming, and by the half-time whistle, they had claimed the upper hand by one goal.
The second period saw a thrilling contest where the lead changed between the sides. When the last 10 minutes began, it was Bulgaria who held the advantage at 31:29 – and clearly nothing was decided with plenty of time for the USA to turn the two-goal deficit around. From 34:33 in the 56th minute, it was a 4:2 run to the final whistle that earned Bulgaria the two points.
Players of the match:
USA: Greg Inahara
Bulgaria: Kristian Vasile