09 Jun. 2019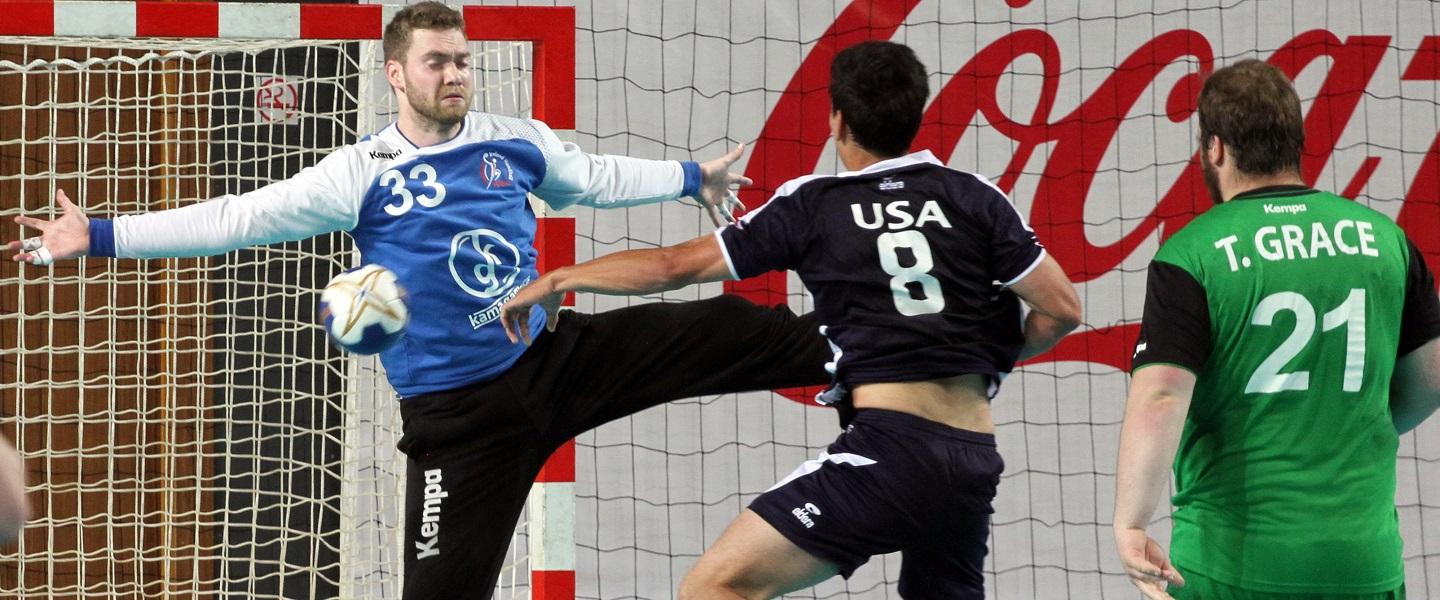 After both teams put on impressive performances in round one at the 3rd IHF Emerging Nations Championship, the USA and Bulgaria will meet on Sunday to decide what will likely become a crucial set of two points.
Alongside the feature Group B clash, day two at the Emerging Nations Championship in Tbilisi, Georgia, will see Malta taking on the hosts at 18:00 local time and Ireland playing Nigeria at 20:00.
In Group A, Colombia aim for their first win when they meet Azerbaijan at 10:00 local time, before People's Republic of China and Cuba meet for a match that will see one side record their first loss in Tbilisi. The final Group A game of round two will feature Great Britain and India, both on the hunt for their first win.
GROUP B
Feature match: Bulgaria vs USA
Tbilisi Sport Palace, 16:00 local time
Bulgaria far outplayed their round one opponents Malta, collecting an easy-going set of two points on Saturday thanks to a 38:13 victory that was the most decisive win of the day. As the team that ranked the highest at the previous edition – fifth in 2017 – Bulgaria entered the championship in Georgia as a favourite to reach the medal round.
Though there was little question that they were the stronger side versus Malta, which meant they hardly had to resort to their full power, the opening clash still offered a glimpse of Bulgaria's efficient attacking game and strong defence backed by reliable goalkeepers. However, coach Nikola Karastoyanov is cautious of what the day one result may mean for his team.
"I think the main reason we won today is that we were prepared better physically," said Karastoyanov following the match. "We were really good in defence and we scored a lot of easy goals. The bad thing is that when we play such an easy game in the beginning – it's usually hard to focus on the better opponent."
Karastoyanov and his team will have to find a way to do so, as they will certainly face a stronger challenge from the United States. The USA enjoyed a solid win versus Ireland in their opener, which highlighted their strengths – stand-out attacker Aboubakar Fofana, who contributed no less than 13 goals to the victory, and a reliable 6-0 defence backed by keeper Rene Ingram.