19 Jun. 2020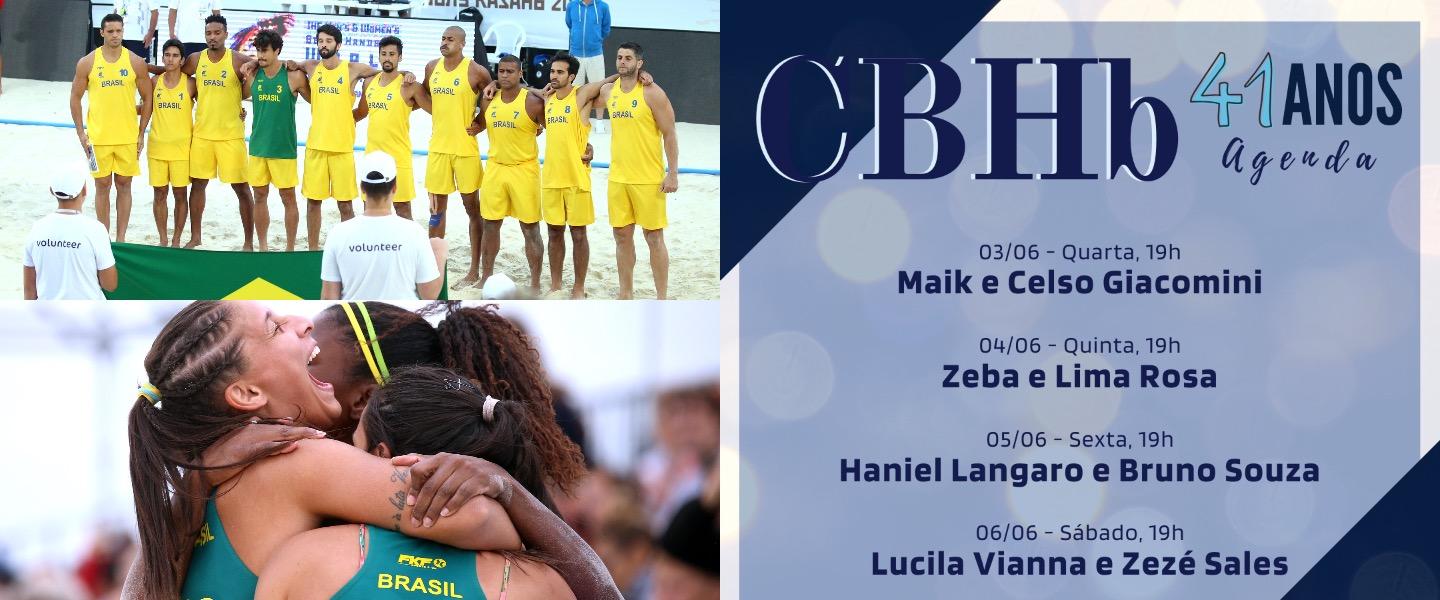 The Brazilian Handball Confederation (CBHb) celebrated its 41st year of being founded on 1 June this year, and to celebrate, it has been running a number of events online, despite the global lockdown due to the COVID-19 outbreak.
To commemorate their 41st year, the CBHb has been running a '40 names, 20 lives' campaign on Instagram, via their official account @CBHB1.
The campaign celebrates and thanks those who have made a large and fundamental contribution to Brazilian handball and is running throughout June. Players, officials and referees will talk live to share memories, fun facts and experiences of representing Brazil for the first time.
A number of players have already spoken including current and former national team players Maik Santos, Haniel Langaro, Bruno Souza (IHF World Handball Player of the Year 2003 – Nominee), Mayssa Pessoa, Alexandra Nascimento and Elaine Gomes (2013 IHF Women's World Championship winners), Lucila Vianna (1999 Pan American Games gold medal winner), Zeze Sales, Fernando Pacheco Filho (Zeba), Chana Masson (four-time Pan American Games gold medallist) and Alexandre Folhas (2003 Pan American Gold Medallist).
Future guests include César Almeida (current Brazil men's national team goalkeeper), Daniel Magalhães (IHF Referee), Sálvio Sedrez (CBHb Referee Director) and Luiz Filipe Caldas (former IHF Beach Handball Referee and current IHF Beach Handball Technical Delegate), while next up (Wednesday 17 June) is Fabiana Diniz (Dara), who won five Pan American Championship gold medals, three golds at the Pan American Games and also took first place at the 2013 IHF Women's World Championship.
The CBHb will also hold a free online global course with women's national team coach Jorge Dueñas De Galarza.
On behalf of the International Handball Federation, President Dr Hassan Moustafa sends his warmest congratulations to the CBHb!
For more information visit the CBHb Facebook page or the CBHb website.