12 Oct. 2022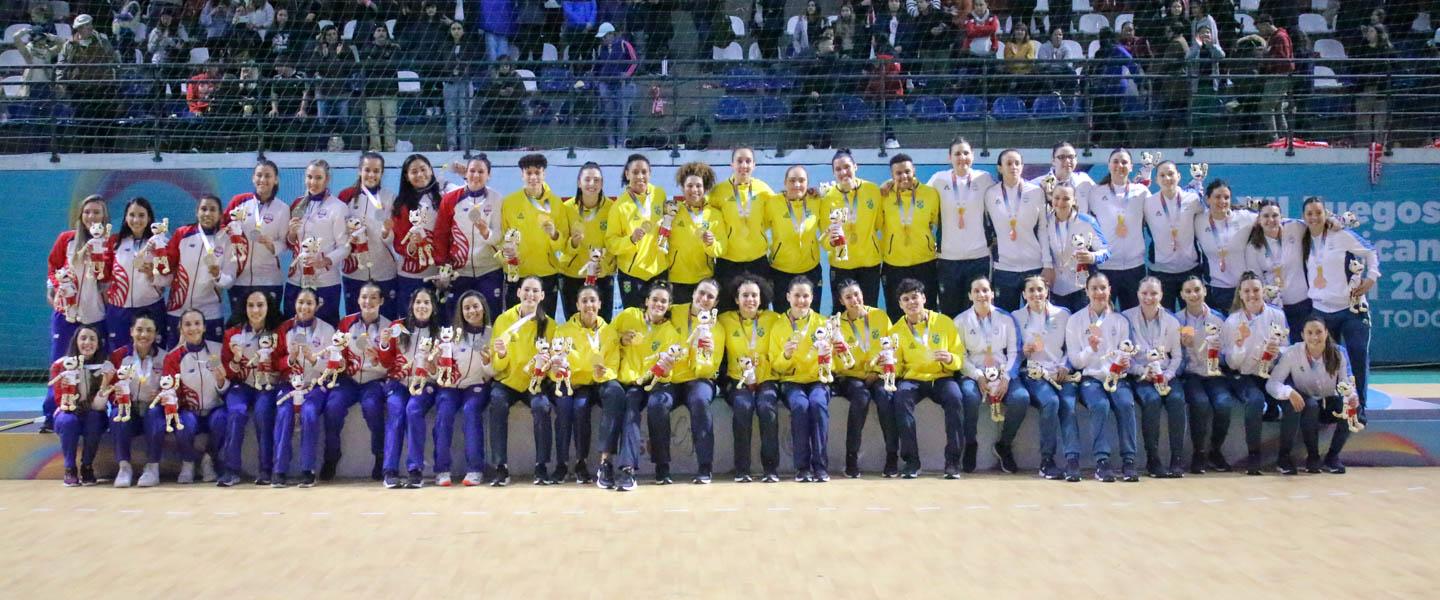 The XII Juegos Suramericanos (South American Games) is a multi-sport event which is held in Asuncion, Paraguay, between 1 and 15 October. More than 4,000 athletes from 15 countries compete in 34 sports, including handball.
The women's handball tournament took place at Centro de Entrenamiento Olympico in Asuncion from 6 to 10 October. Six national teams – Brazil, Argentina, Paraguay, Chile, Uruguay and Bolivia – played in a round-robin format, and Brazil claimed gold, winning all their five matches. 
Brazil secured the third straight title at the Juegos Suramericanos after they had previously triumphed at Santiago 2014 and Cochabamba 2018. Paraguay and Argentina finished level on six points, but the home side won their head-to-head encounter in a tight fight (23:22) and earned silver, tying their best result at the event from 2006. Argentina, who had secured a top-two finish in each of the five previous editions of the women's tournament, now primarily relied on young players and took the third position. 
The two best teams, Brazil and Paraguay, also qualified for the Juegos Panamericanos 2023, which will be held in Santiago de Chile. Notably, Argentina had secured their berth at this event earlier as the winners of the 2021 Junior Pan American Games. 
The women's event in Asuncion is followed by the men's competition with the participation of five teams – Argentina, Chile, Paraguay, Uruguay and Venezuela. It started on 11 October and will finish on 15 October. 
Final ranking (women)
1. Brazil
2. Paraguay
3. Argentina
4. Uruguay, 5. Chile, 6. Bolivia
Photo: Argentinian Handball Federation