06 Dec. 2019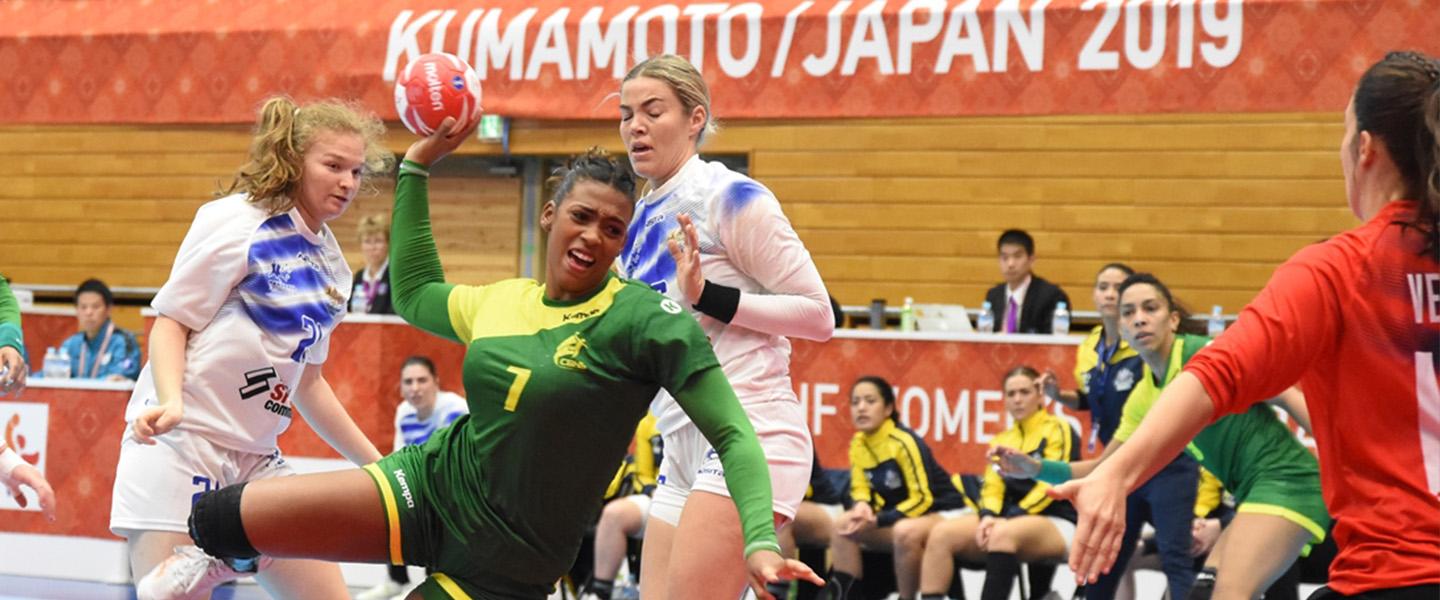 Brazil and Australia opened group B in Yamaga City Overall Gymnasium on the last preliminary round day. Both teams were already out of the race for the third main round spot as Brazil entered the match with one point (draw against France) and Australia with zero points, sitting at the bottom of the table. 
Already at half-time, Brazil had created a commanding 10-goal lead and by the end of the match, the South American team were celebrating a clear 22-goal win.  
Group B
Brazil vs Australia 31:9 (15:5)
The first shot on goal was made by Australia but Brazil goalkeeper Gabriela Moreschi, who had replaced Renata Arruda, started well into the championship and denied them a 1:0 lead.
It took Brazil just under three minutes to score their first goal but once they had found their rhythm there was no holding them back as they continuously increased their lead. In the ninth minute, Australia managed to score their first goal – a penalty shot by their top scorer Sally Potocki, who entered the match at 21 goals and added another seven goals to her tally today. 
Slowly but steadily Brazil pulled further away and at half-time, the scoreboard read 15:5. 
The second half started like the first half had ended, with Brazil scoring one goal after another, while Australia missed their chances and only rarely managed to break through Brazil's strong defence – and if they did, they still had to overcome Moreschi, who saved at an impressive rate of 64%. By minute 56, Brazil had created a 20-goal lead at 29:9 and afterwards scored two more goals, resulting in a final score of 31:9. 
Top scorer of Australia – and the match – was Sally Potocki with seven goals, while Brazil's Ana Paula Rodrigues Belo top-scored for Brazil at five goals. 
hummel Player of the Match: Jacqueline Anastácio (BRA)
Photo: JHA/Sports Event