08 Dec. 2019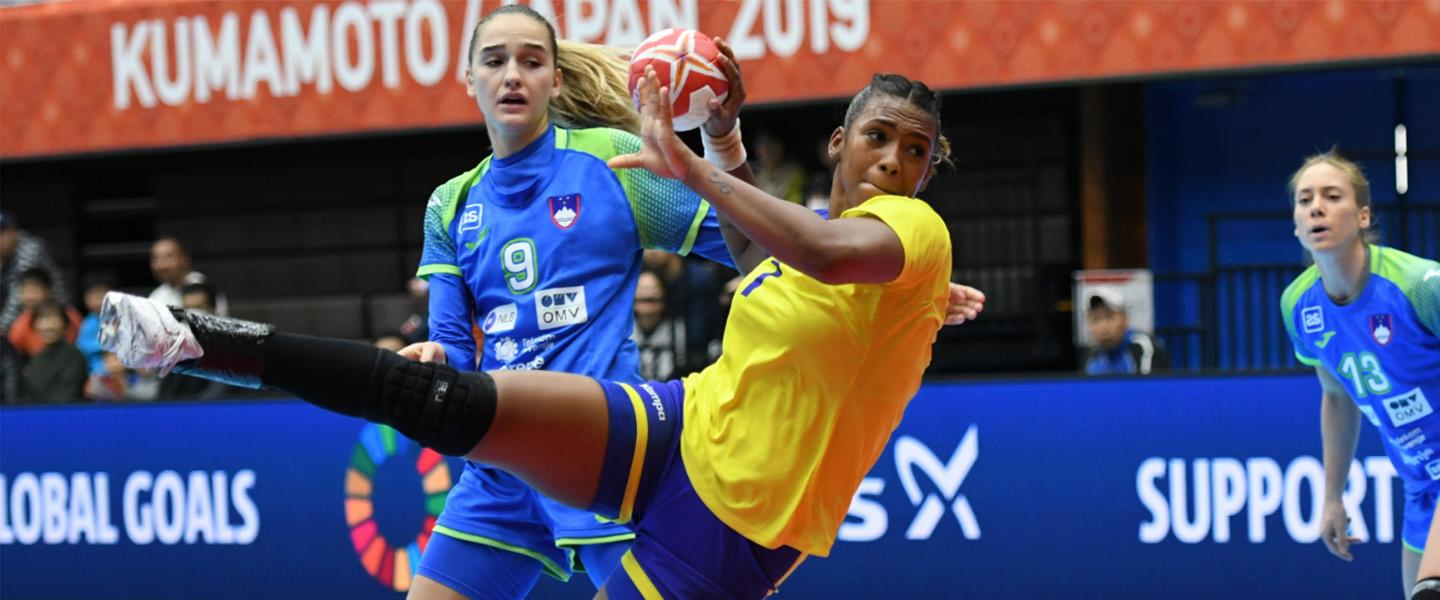 The third out of four President's Cup matches in Kumamoto Prefectural Gymnasium today was an intercontinental clash between Slovenia and Brazil. In a one-sided match, which was dominated by Brazil from the beginning, the South American team claimed a commanding victory and a spot in the 17/18 placement match.
Tomorrow, Brazil will meet the winner of the all-African encounter between Democratic Republic of Congo and Senegal. 
PRESIDENT'S CUP
Slovenia vs Brazil 19:32 (9:18)
Today was just not Slovenia's day. Too many simple mistakes led to easy goals for Brazil and a 5-0 run in the first five and a half minutes caused Slovenia head coach Uros Bregar to take an early team time-out. At first, it seemed the team might be able to find their rhythm as Slovenia's top scorer Tjasa Stanko scored twice within one minute right after the time-out. However, it took Slovenia 10 minutes until they could score the next goal – meanwhile, Brazil had increased their lead to seven (10:3). 
Slovenia fought and tried to come back, but Brazil were the more focused team today. They scored goal by goal and took a nine-goal lead into half-time (18:9). 
After a rocky start and another 5-0 run for Brazil, Slovenia found their rhythm and reduced the gap to eight goals in minute 47, which, in turn, resulted in a time-out on the side of Brazil. This time-out showed immediate effect as Brazil went on a 6-0 run and then further increased the lead to 15 (32:17). Even though Slovenia scored two more goals in one minute, in the end, Brazil, including goalkeeper Barbara Arenhart, who also contributed largely to the success with a 42% save rate, were too strong.  
Both Larissa Araujo and Tamires Araujo top-scored for Brazil with six goals each (Larissa at 100%, Tamires at 86%), followed by Slovenia's top scorer Ana Gros with five. 
hummel Player of the Match: Larissa Araujo (BRA) 
Photo: JHA/Sports Event