04 Jan. 2021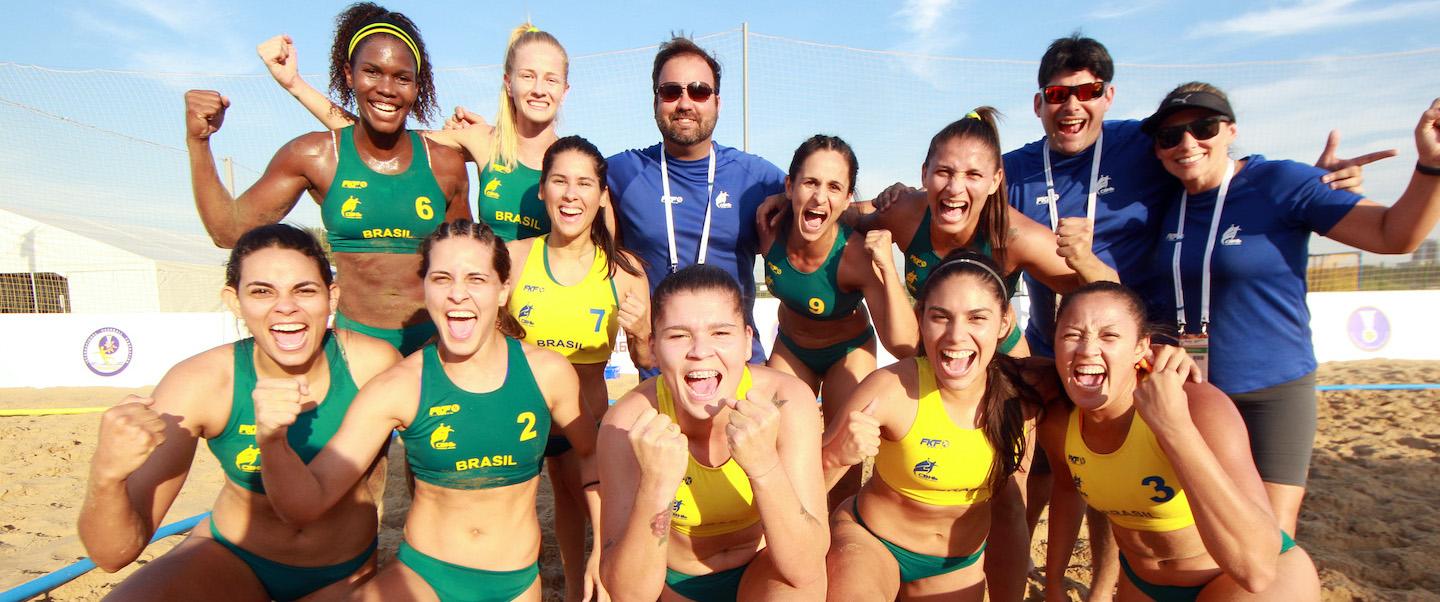 This Friday, The World Games (TWG) will start their search for the 'Greatest Athlete of All Time' as the TWG Greatest Athlete of All Time online voting will start on 8 January 2021. 
Member federations have nominated 24 candidates for the vote and candidates for this special award have something in common – they are extraordinary athletes who have succeeded in an exceptional way at one or more editions of The World Games. 
For the sport of beach handball, the International Handball Federation (IHF) has nominated the Brazil women's national beach handball team, as they have been nothing short of spectacular since beach handball made its The World Games debut in 2001, earning five medals (three gold medals and two bronze medals) and never finishing worse than third in the competition.
Since the 2013 edition of The World Games in Santiago de Cali, the Brazilians have won 11 consecutive games with perfect records of 5-0 and 6-0 at the last two The World Games. In 2013, Brazil won gold with only dropping two periods and outscoring opponents 182-98 in a near flawless performance.
Four years later, in Wroclaw, Brazil never dropped a period, and outscored opponents 253-133, securing their third gold medal in five editions.
Currently led by IHF Beach Handball World Championship medallists Camila Souza and Nathalie Sena, Brazil have undoubtedly, through consistency and dominant results, a strong candidacy.
Brazil are also the most decorated team in the history of the IHF Women's Beach Handball World Championships, having won the competition three times, most recently in 2014, when they also hosted the event.

How to vote
Voting begins this Friday on 8 January, 9:00 CET on the official The World Games website. You can vote once every 24 hours, with two votes being given: one to your first-choice candidate and one to your second-choice candidate. Votes do not count if only one candidate has been voted on. 
Voting ends on 1 February. However, from 20 January onwards, only the 10 nominees with the most votes will be able to be voted on. The number of votes earned by then will be kept. 
This means that fans are encouraged to vote from the beginning on so that their favourite candidate can move on to the next round.
Brazil women's beach handball national team at The World Games:
2001: Bronze
2005: Gold
2009: Bronze
2013: Gold
2017: Gold