11 Oct. 2021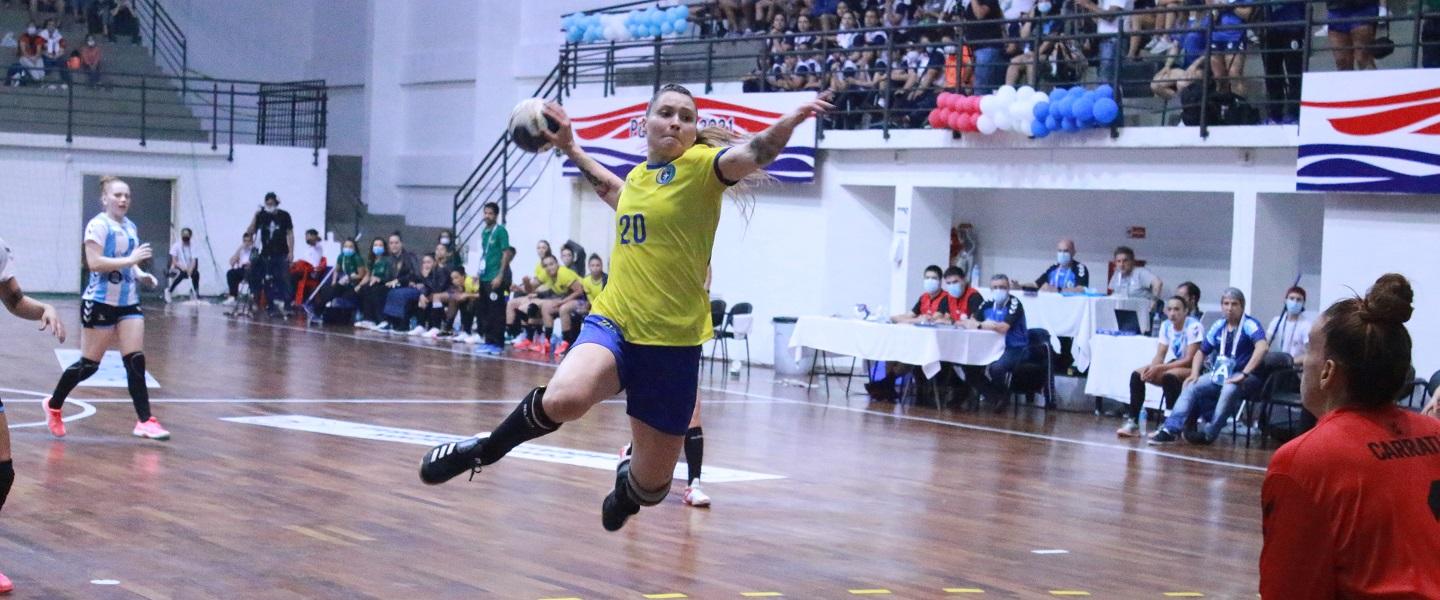 A victory over historic rivals and neighbours Argentina saw Brazil win the 2021 South and Central America Handball Confederation (SCAHC) Women's Championship in Asunción, the capital of Paraguay.
Saturday's dominant 31:22 (17:8) win for the Cristiano Rocha-coached Brazilians confirmed their second successive SCAHC Women's Championship title and a place at the 25th IHF Women's World Championship, set to take place in Spain this December.
Their top-placed finish came after they won all five games in the round-robin tournament which featured Paraguay (PAR), Bolivia (BOL), Argentina (ARG), Brazil (BRA), Uruguay (URU) and Chile (CHI). The top three ranked teams all directly qualified for Spain 2021 and, in addition to their nine-goal (31:22) victory against their neighbours, Brazil also defeated Chile (39:22), Uruguay (36:18), Bolivia (10:0) by forfeit – after Bolivia could not field a team due to illness affecting both of their goalkeepers – and hosts Paraguay (42:17).
Argentina finished in second place, with that loss to Brazil and four wins, defeating Bolivia (57:2), Chile (26:17), Paraguay (29:13) and Uruguay (33:15).
The third and final qualification spot eventually went to Paraguay, who will appear in their fourth IHF Women's World Championship (2007, 2013, 2017). 
The qualification for the hosts was tight and eventually became a three-way battle between them, Uruguay and Chile for the final Spain 2021 ticket. 
An early 25:25 draw against Uruguay, with Fatima Acuna scoring seven for the Paraguayans, was then followed by another draw for Uruguay (21:21), against Chile. 
With their previous win against Bolivia and losses against both Brazil and Argentina, Paraguay thus knew that a win against Chile in their final match – with both teams sitting on three points going into the match – meant that ticket for Spain and they duly delivered, taking a 26:23 (14:13) win to confirm their place at the global event and put smiles on the home crowd's faces.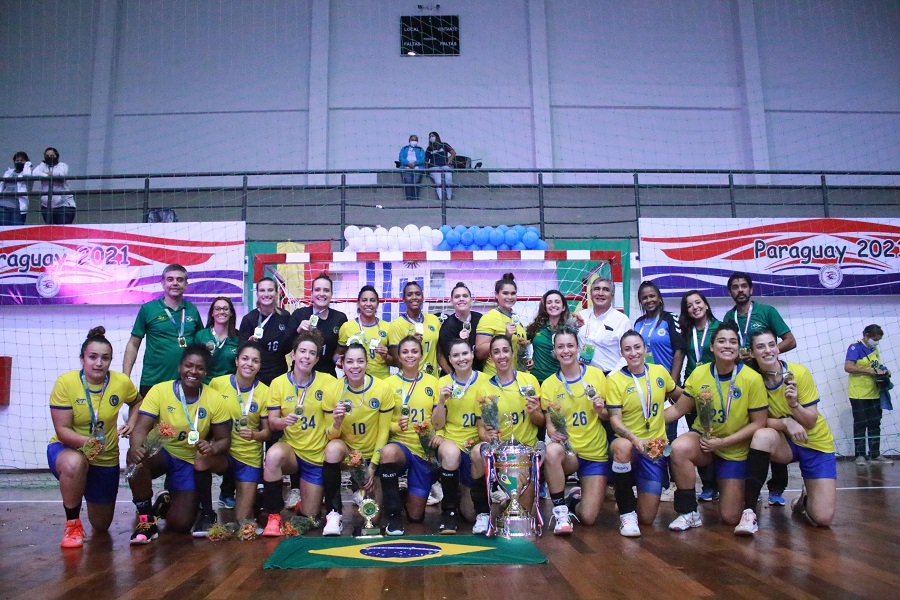 "It is very positive, with many things to correct but I think we had great moments in defence where the team grew a lot and where we were more solid," said Argentina's Micaela Casasola to handballargentina.com after the Brazil defeat.
"You can't give anything to teams like Brazil, and we made mistakes that made a difference in the first half.
"We had a great second half and I think we have to keep that positive side. Now to think about the World Championship, prepare in the best way and set new goals."
Brazil and Paraguay will face off once again as they will both play in Preliminary Group G at Spain 2021, where they will meet Croatia and Japan in Castelló. Argentina will be in Group H against the hosts, Austria and PR of China.
Results
BRA vs CHI 39:22 (18:9)
ARG vs BOL 57:2 (32:1)
PAR vs URU 25:25 (11:10)
BOL vs PAR 9:71 (3:34)
URU vs BRA 18:36 (7:15)
CHI vs ARG 17:26 (4:13)
BRA vs BOL 10:0 (match forfeited by Bolivia)
CHI vs URU 21:21 (9:7)
ARG vs PAR 29:13 (14:5)
BOL vs CHI 13:66 (4:27)
ARG vs URU 33:15 (14:11)
PAR vs BRA 17:42 (5:22)
URU vs BOL 66:12 (29:7)
PAR vs CHI 26:23 (14:13)
BRA vs ARG 31:22 (17:8)
Final ranking
1 – BRA (10 points)*
2 – ARG (8)*
3 – PAR (5)*
4 – URU (4)
5 – CHI (3)
6 – BOL (0)
*Qualified for the 25th IHF Women's World Championship
All-star Team
Goalkeeper: Renata ARRUDA (BRA)
Centre Back: Ana Paula RODRIGUES BELO (BRA)
Left Back: Elke KARSTEN (ARG)
Right Back: Malena CAVO (ARG)
Left Wing: Fátima ACUÑA (PAR)
Right Wing: Jessica QUINTINO (BRA)
Line Player: Tamires ARAUJO (BRA)
Top Scorer: Valeska A. LOVERA (CHI) – 38 goals
Photos: South and Central America Handball Confederation