08 Aug. 2019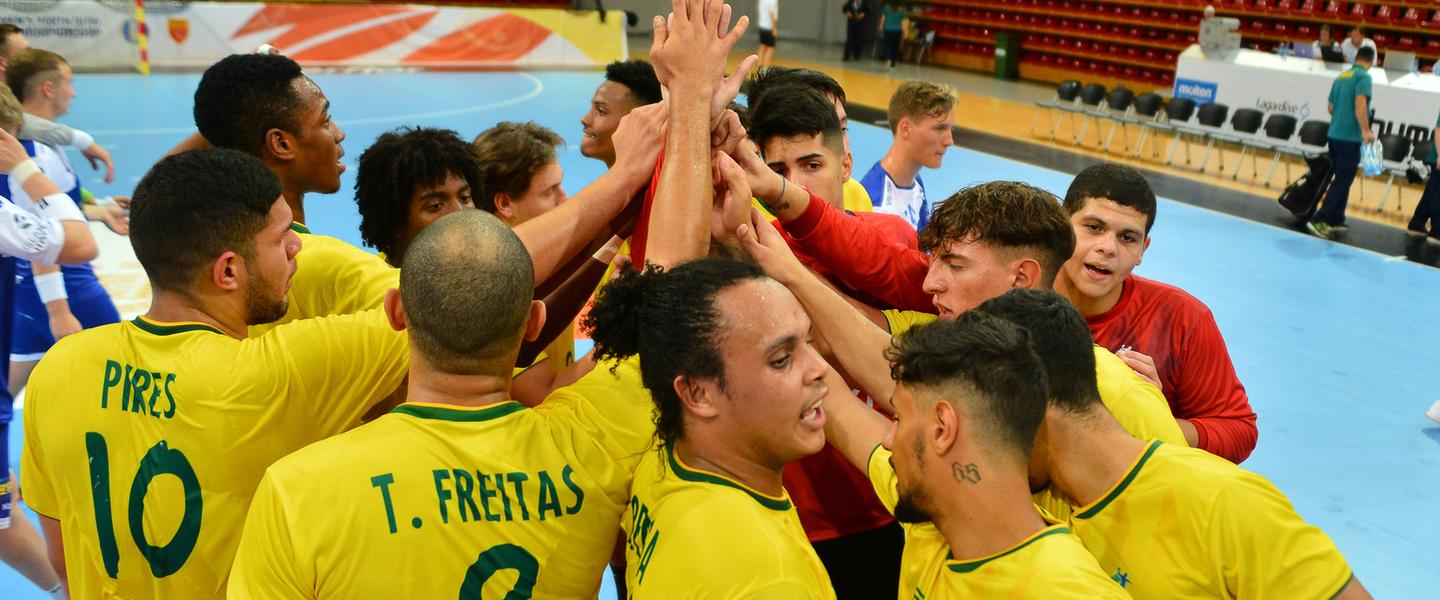 Round three sees the competition at the 2019 IHF Men's Youth World Championship heating up, with a series of decisive matches that will be important regarding which teams progress from Group D to the knock-out stage. 
In the matches in Boris Trajkovski, Iceland and Portugal will fight for the chance to stay on maximum points when they meet in the opening clash, before Serbia play Germany. The round will end with Brazil and Tunisia in a battle for their first win. 
GROUP D
Feature match: Tunisia vs Brazil
Boris Trajkovski Arena, 14:30 local time
Tunisia and Brazil are certainly not weak sides, but they have so far collected no points at the 2019 IHF Men's Youth World Championship due to the tough group they compete in. Brazil were defeated by Serbia 24:30 in round one, then lost to Iceland 26:30. They were well in both games and it is clear they can challenge any team in the group. 
"We didn't expect to start with two defeats. We made too many mistakes today, but we have to keep our heads up and hope for a better result on the next match," said Brazil's Carlos Santos Da Silva following the round two clash against Iceland. 
Tunisia also lost to Iceland, and with a similar margin, at 20:25. In round two, they suffered a decisive defeat at the hands of Germany, 15:36. It is this result that seems to indicate Brazil will be the stronger team of the two, but Tunisia can be relied upon to bring considerable determination into the match. 
"We are disappointed. We lost with a big goal difference. That's not good," said Tunisia's Rami Fekih after the loss to Germany. "Now we have to concentrate on the next matches. There is still a chance for the eighth-final."  
Group D is a highly competitive one and the result of this match will be key in determining whether it is Tunisia or Brazil who have the better chance to reach the knock-out round. Brazil will count on their top scorer, Marcos Assumpcao Braga, who tallies 16 goals so far at North Macedonia 2019. For Tunisia, one of the most important weapons will be goalkeeper Asil Namli. Namli made 19 saves in the first two rounds. 
All-European clashes in important battles for ranking
The four European teams in Group D have each earned points in the opening rounds, and are therefore in a better position than either Brazil or Tunisia to reach the eighth-finals. 
On Friday 9 August, Iceland will open the day against Portugal, with both aiming to extend their winning run through the World Championship and move up to six points on the table when they take the court at 10:30 local time. Serbia and Germany will follow at 12:30 local time, with both sides also on level points and hoping for their second victory. 
Photo: WCH2019 / Filip Viranovski