30 Jan. 2020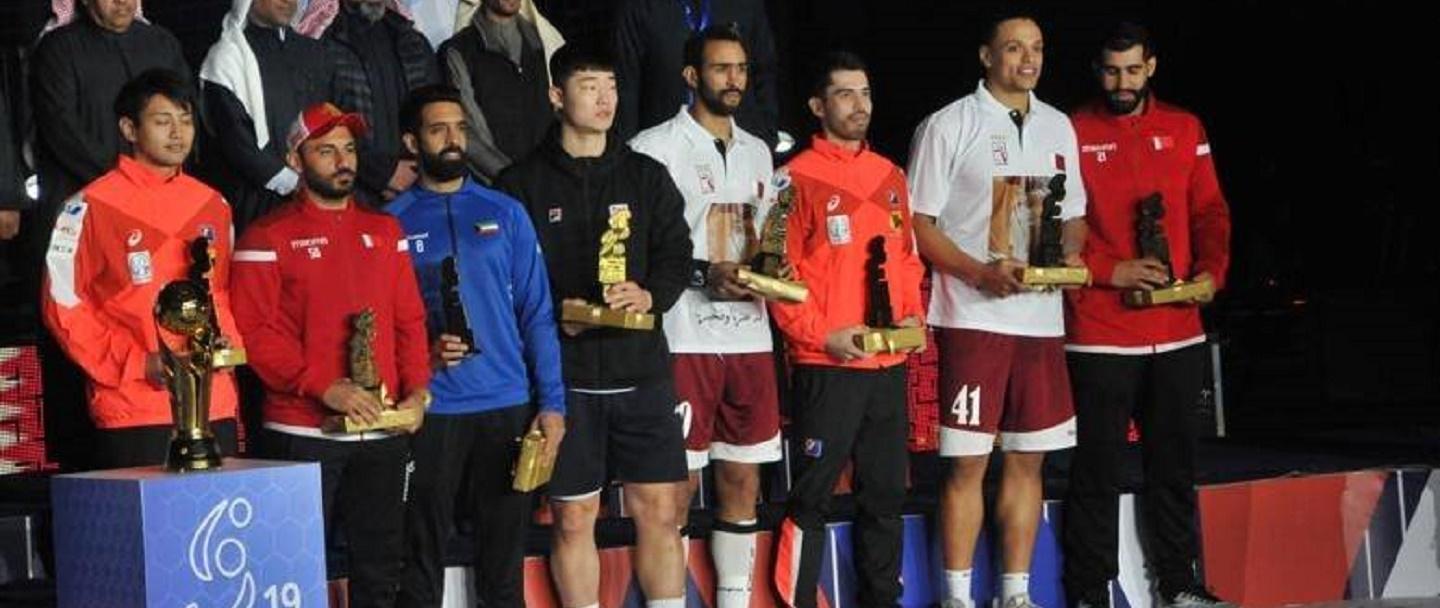 Following Qatar's victory at the 2020 AHF Men's Asian Championship in Kuwait to retain the title they won in 2018, the All-star Team of the tournament was announced.
Champions Qatar had two players in the best team. EHF Champions League player for Sporting CP in Portugal, Frankis Marzo, won the best left back title while Youssef Ali, who plays his club handball in France for LIDL Star League side Chartres Metropole Handball where he is coached by Tunisia coach Toni Gerona, won the best line player award.
Bahrain's Mohamed Ali, who plays for Al Najma in Bahrain was named best goalkeeper, while his national teammate Ahmed Al-Maqabi was awarded best centre back.
Kuwait's right wing Saleh Ali was voted as best player in his position, while Republic of Korea's Ha Tae-Hyun, who plays for Sangmu Phoenix in Korea, was awarded best right back.
The final spot in the team went to Japan's left back Remi Anri Doi, who plays for Osaka Electric in Japan, while his national squad teammate, Daido Steel player and centre back, Yuto Agarie, took the overall 'Most Valuable Player' award.
All-star Team: 2020 AHF Men's Asian Championship
Goalkeeper: Mohamed Ali (Bahrain)
Left Back: Frankis Marzo (Qatar)
Right Back: Ha Tae-Hyun (Korea)
Line Player: Youssef Ali (Qatar)
Centre Back: Ahmed Al-Maqabi (Bahrain)
Left Wing: Remi Anri Doi (Japan)
Right Wing: Saleh Ali (Kuwait)
Most Valuable Player: Yuto Agarie (Japan)