03 Oct. 2019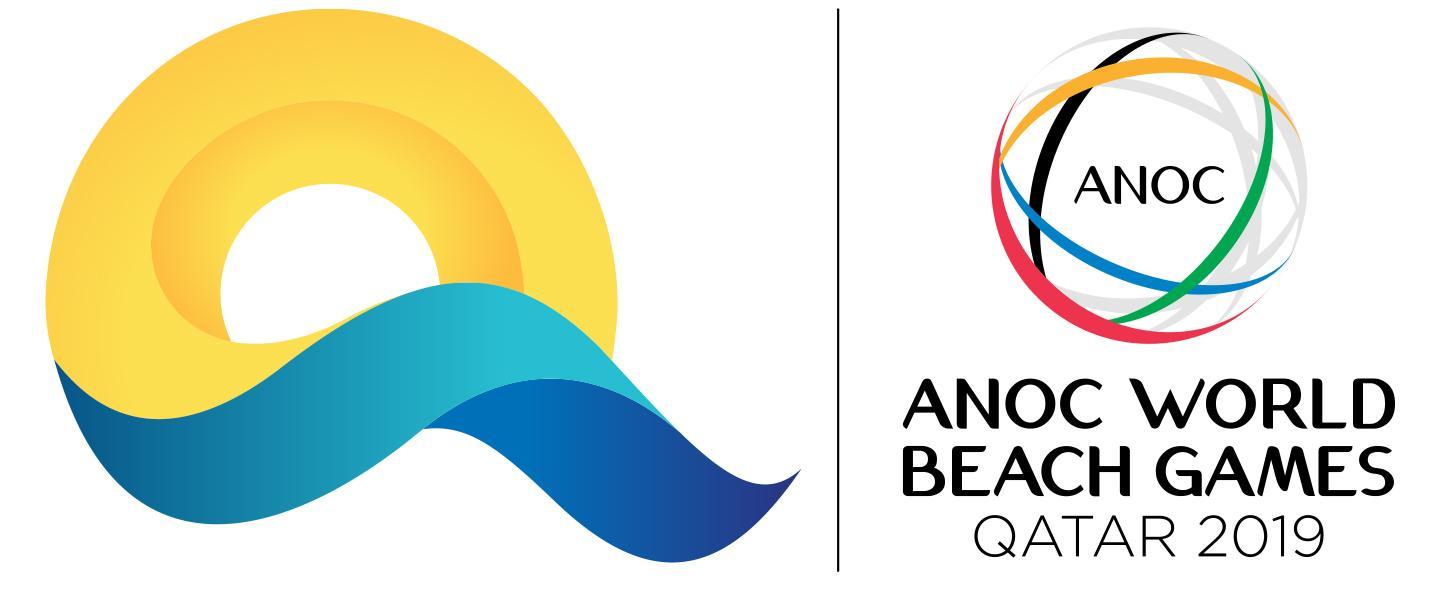 The debut edition of the ANOC World Beach Games gets underway in Doha, Qatar in just eight days.
From 12-17 October the Qatari capital will host 1,240 athletes from 97 countries in 14 sport disciplines competing for 350 medals.
The match schedule has now been revealed for the men's and women's beach handball competitions which will be played from 11-16 October. Ninety-two games – 46 games in each gender – will be played, with the first 88 taking place at the Al-Gharafa Sports Complex and the final four – the medal matches – played at Katara Beach.
MATCH SCHEDULE
All times local. All games, except final sessions, to be played at Al-Gharafa Sports Complex. Competition Management has the right to change the order, the court and the time of the matches.
Friday 11 October 2019 – Day 1 (24 games)
Men's Competition
Morning Session
0900    BRA vs OMA
0900    SWE vs AUS
0900    DEN vs USA
1040    CRO vs QAT
1040    HUN vs TUN
1040    ESP vs URU
Evening Session
1800    AUS vs DEN
1800    USA vs BRA
1800    OMA vs SWE
2030    QAT vs HUN
2030    URU vs CRO
2030    TUN vs ESP
Women's Competition
Morning Session
0950    GRE vs CHN
0950    ESP vs VIE
0950    POL vs AUS
1130    BRA vs ARG
1130    DEN vs TUN
1130    HUN vs USA
Evening Session
1850    VIE vs POL
1850    AUS vs GRE
1850    CHN vs ESP
1940    TUN vs HUN
1940    USA vs BRA
1940    ARG vs DEN
Saturday 12 October 2019 – Day 2 (24 games)
Men's Competition
Morning Session
0950    OMA vs USA
0950    SWE vs DEN
0950    BRA vs AUS
1130    QAT vs URU
1130    HUN vs ESP
1130    CRO vs TUN
Afternoon Session
1450    SWE vs USA
1450    DEN vs BRA
1450    AUS vs OMA
1630    TUN vs QAT
1630    ESP vs CRO
1630    HUN vs URU
Women's Competition
Morning Session
0900    ARG vs USA
0900    DEN vs HUN
0900    BRA vs TUN
1040    CHN vs AUS
1040    ESP vs POL
1040    GRE vs VIE
Afternoon Session
1400    HUN vs BRA
1400    DEN vs USA
1400    TUN vs ARG
1540    POL vs GRE
1540    ESP vs AUS
1540    VIE vs CHN
Sunday 13 October 2019 – Day 3 (12 games)
Men's Competition
Morning Session
0950    BRA vs SWE
0950    DEN vs OMA
0950    USA vs AUS
1130    ESP vs QAT
1130    CRO vs HUN
1130    URU vs TUN
Women's Competition
Morning Session
0900    GRE vs ESP
0900    AUS vs VIE
0900    POL vs CHN
1040    BRA vs DEN
1040    HUN vs ARG
1040    USA vs TUN
Half Rest Day
Monday 14 October 2019 – Day 4 (12 games)
Men's Competition
Morning Session
1040    Placement Round 9-12: 5A vs 6B
1130    Placement Round 9-12: 6A vs 5B
Afternoon/Evening Session
1550    Quarter-Final 1: 2A vs 3B
1730    Quarter-Final 2: 2B vs 3A
1910    Quarter-Final 3: 1A vs 4B
2050    Quarter-Final 4: 1B vs 4A
Women's Competition
Morning Session
0900    Placement Round 9-12: 5A vs 6B
0950    Placement Round 9-12: 6A vs 5B
Afternoon/Evening Session
1500    Quarter-Final 1: 2A vs 3B
1640    Quarter-Final 2: 2B vs 3A
1820    Quarter-Final 3: 1A vs 4B
2000    Quarter-Final 4: 1B vs 4A
Tuesday 15 October 2019 – Day 5 (10 games)
Men's Competition
Morning Session
0900    Placement Round 5-8: Losers 1A vs 4B, 2B vs 3A
1040    Placement Round 5-8: Losers 2A vs 3B, 1B vs 4A
Evening Session
1710    Placement Match 11/12: Losers 5A vs 6B, 6A vs 5B
1850    Semi-Final 1
2030    Semi-Final 2
Women's Competition
Morning Session
0950    Placement Round 5-8: Losers 1A vs 4B, 2B vs 3A
1130    Placement Round 5-8: Losers 2A vs 3B, 1B vs 4A
Evening Session
1620    Placement Match 11/12: Losers 5A vs 6B, 6A vs 5B
1800    Semi-Final 1
1940    Semi-Final 2
Wednesday 16 October 2019 – Day 6 (10 games)
Men's Competition
Morning Session
0900    Placement Match 9/10: Winners 5A vs 6B, 6A vs 5B
0950    Placement Match 7/8
1040    Placement Match 5/6
Evening Session – played at Katara Beach
1700    Bronze Medal/Placement Match 3/4
1900    Gold Medal/Final
Women's Competition
Morning Session
0900    Placement Match 9/10: Winners 5A vs 6B, 6A vs 5B
0950    Placement Match 5/6
1040    Placement Match 7/8
Evening Session – played at Katara Beach
1600    Bronze Medal/Placement Match 3/4
1800    Gold Medal/Final
The 2019 ANOC World Beach Games in Qatar can be followed through their official channels: