19 May. 2022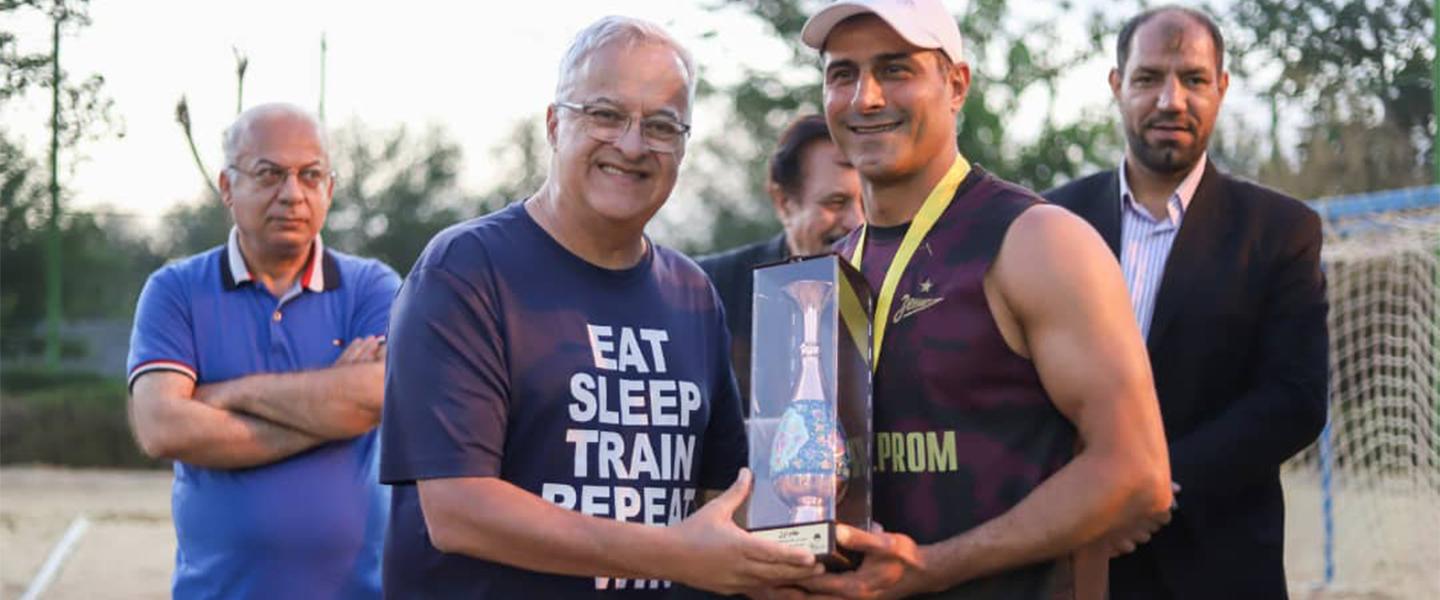 Legendary beach handball coach Antonio Guerra Peixe, who has won multiple world and continental titles leading the Brazil men's team, was revealed as Iran's men's coach last month.
ihf.info catches up with the Brazilian, who can best be described as a global ambassador for the sport, having run coaching clinics and assisting nations around the world, including Cape Verde, USA, Argentina and many more.
ihf.info: After visiting Iran back at the end of 2018 to deliver some coaching, was this when you first made contact with the country and the start of your handball journey with them?
Antonio Guerra Peixe: Exactly. I have a great relationship with the country and its sports officials. I am now head coach of the men's beach team and supervisor of the youth team. I am based in Isfahan, but very close to moving to Tehran.
The contract runs until the end of The World Games in July, so I am coaching at both the 2022 IHF Men's Beach Handball World Championships in June and in the USA at The World Games.
I am focused on both and after them, I will take new destinations.
ihf.info: What are your objectives/goals for the contract?
Antonio Guerra Peixe: My goal is to place Iran among the best teams in the world. We also want to evolve the sport and leave a legacy of a modern and extensively-tested game.
My work is with the men's teams, however I am teaching courses where I find numerous men's and women's coaches and teachers interested in beach handball. One thing is certain: Iranian women's beach handball has grown a lot.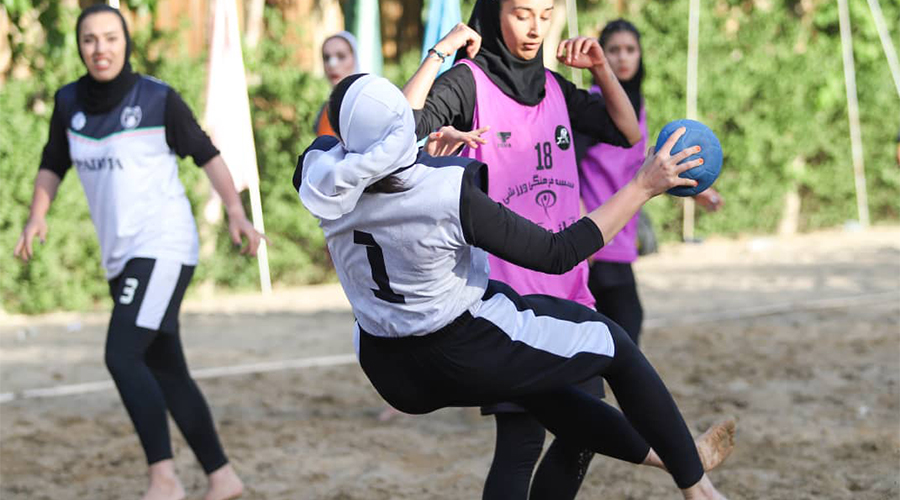 ihf.info: How big is beach handball in Iran in general?  How many people are playing and which cities or provinces?
Antonio Guerra Peixe: Iran has been increasing the practice of the sport in the sand a lot. Many provinces play and the number of practitioners is increasing a lot. 
Like all countries, Iran suffered from the problems caused by COVID, however, it has already returned to national tournaments and this men's team is the result of the observation of the last tournament.
The players are good players, but they miss high-level games. They are disciplined and are very willing to play and learn.
ihf.info: Iran created a big moment when you beat Qatar in the Asian championships recently on home sand, to finish top and confirm your place at The World Games…
Antonio Guerra Peixe: It was a great victory, a victory that put Iran in a fantastic scenario and moved Asian beach handball. They also understood that I have a credit which is why they invited me.

ihf.info: The draw has been made for Greece 2022, what do you think of your group which features Denmark, Egypt and Norway?
Antonio Guerra Peixe: It is a very strong group. Denmark are a strong contender for the title. Norway has a great team and Egypt are the first-ever beach handball world champions. 
I have faced Egypt many times but not recently. Now we have to see how they will return to the scene. They have experience and know how to play. I also have a lot of experience against Denmark and as I mentioned, they are one of the favourites in this World Championship. We will study them and decide how to play.
We will also analyse Norway too, they know how to play and I have coached against them – and seen them play – many times.
The group will be a fantastic fight.
ihf.info: What is your message to anyone who wants to play beach handball in Iran?
Antonio Guerra Peixe: Come and play a fun game, where Fair Play is key. Most of all, come and have a good time.
ihf.info: Recently, Argentina's women beat Brazil's women in the South and Central American Handball Confederation Championship. This shows that other nations, away from the traditionally-strong ones are becoming strong. What does this mean for the sport?
Antonio Guerra Peixe: It means a lot. It's never good for any sport that only one country wins.  Argentina, a country that I greatly appreciate and have helped with, has a defined project.
It suffers from resource problems, but has competitions reaching various age groups. This is very good for the development of the sport.
ihf.info: What is your view on the progression of beach handball in the past few years? How has it changed? How has it grown?
Antonio Guerra Peixe: We have grown a lot. Unfortunately, we suffer from the fear of the leaders of most countries, who fear that beach handball will take the place of indoor handball.
This is a fallacy and only demonstrates the low self-esteem of these managers in relation to their sport. Indoor handball will never lose ground. Good leaders see beach handball as a new, profitable and attractive product.
It may take more years, but we will conquer our space. Later this year I will be part of something that has grandiose goals. Wait and see.


Photos: I.R. Iran Handball Federation