29 Aug. 2019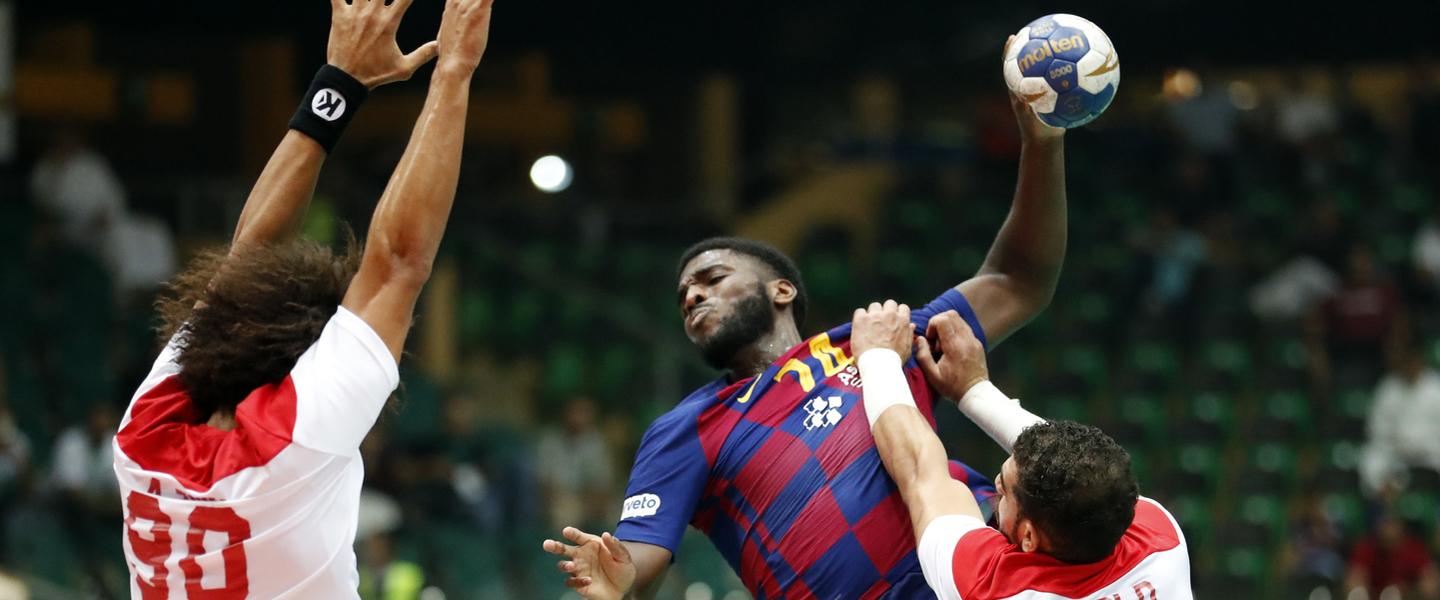 Record IHF Men's Super Globe champions Barça will have the chance to add yet another trophy to their cabinet on Saturday, following a victory over Saudi team Al Wehda in the second semi-final in Dammam on Thursday night. The European team, who made it to the semi-finals of the Champions League last season, were the clear favourites ahead of the game, but it was the hosts who took the lead into the break before Barça fought back to earn the victory in the second half. 
While Barça will meet THW Kiel in the final – which is the third consecutive Super Globe trophy game for the Catalan side – Al Wehda will take on Vardar in the battle for bronze. 
SEMI-FINAL
Al Wehda (KSA) vs Barça (ESP) 24:34 (16:13) 
Against such a powerhouse as Barça, Al Wehda knew they had no time to waste when the match began. The Saudi side had a remarkably strong first half, holding the edge through the opening quarter and pulling ahead from that point. 
At the 10-minute mark, the score stood at 5:4, before three consecutive goals from the 15th to the 18th turned the level game (7:7) into an advantage of three for Al Wehda, 10:7. The Saudi team held on to that same advantage at half-time, while defending champions Barça must have been shocked to find themselves trailing by such a margin at the break. 
Al Wehda clearly relied on three key players, with Aymen Hammed, Mahdinruhi Alsalem and Ali Zein all scoring three from three in the first 20 minutes. It was a significant blow to the Saudi team when Alsalem received a direct red card in the 42nd, at which point his goal tally stood at five – however, when he was sent off court, the match had already begun to swing in Barça's favour. 
Al Wehda must have been prepared for Barça to find stronger form in the second 30 minutes, but they could not stop the momentum shift nonetheless. With a 3:1 partial through the opening, Barça came within one goal, 17:16, and new centre back Luka Cindric was the one to equalise at 18:18 in the 37th minute. 
Led by Cindric and wing Aitor Arino, who finished the match as their team's top scorers and were particularly effective in the crucial stage of the second half, Barça edged ahead to lead by 24:19 as the final quarter began. When the clock hit 55 minutes and Barça maintained clear control at 29:23, the place in the trophy match clearly belonged to the defending champions. 
Player of the match: Luka Cindric, Barça