14 Aug. 2019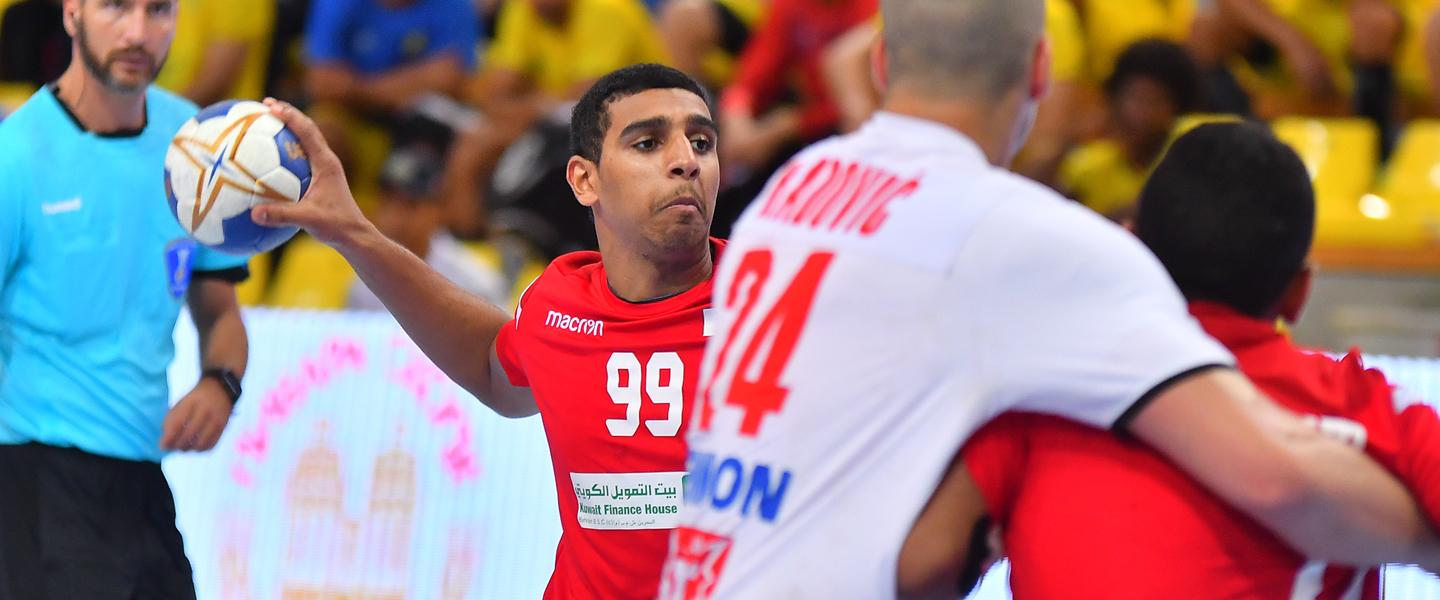 Bahrain recorded their first victory over European opponents at the 2019 IHF Men's Youth World Championship, defeating Serbia 34:33, as a one-sided first half in their favour gave way to a near-complete Serbian comeback.
The result means that Serbia will now record their worst-ever ranking in the competition, which started back in 2005 following an 18th-place finish in 2017, while Bahrain have an opportunity to equal their second-best ranking, of 17th, gained in 2011.
Placement Round 17-20
Bahrain vs Serbia 34:33 (20:14)
Boris Trajkovski Arena, Skopje
With just three saves from the goalkeeping pair of Darko Stosic and Dimitrije Jelic in the first half having faced well over 20 shots, Serbia had to adapt in the second half not only their shotstoppers - brining in Nikola Cirovic, complete with head bandage -  but their whole defence, preferring a 5-1 set up after moving on from a 6-0 which was not having an effect.
Bahrain, who had only beaten Nigeria in the preliminary stage, were maybe the more motivated in this match of the disappointed and were 4:1 up after five minutes, and 11:7 ahead on the quarter of an hour mark. In fact, they scored 20 goals in the first half, with Serbia coach Aleksandar Radosavljevic remarking in a time out at 16:10 down "you are just letting them score", pained at the lack of a strong defence.
By the end of the first half, Mohamed Mohamed, who played with the junior Bahrain team in Spain last month, had six goals from seven shots.
But with Cirovic in-between the posts and a harsh team talk no doubt, the Europeans came out with renewed vigour, gradually closing the gap to one (30:29) in the 53rd minute and then drawing even two minutes later through Ivan Micic, with one of his - in total - nine goals.
Serbia equalised again in the last 15 seconds after an easy save from Cirovic saw a slow reaction from the Bahraini attack to transition into defence and Ognjen Radojicic had the freedom of the Boris Trajkovski Arena to sink home (33:33).
But Bahrain were not slow with the restart as Mohamed cleverly drew the Serbian defence into his path before dinking the ball to Qasim Qambar who cut in form the right and lobbed, deftly, Cirovic, to seal the win with five seconds left after the Serbian restart saw the Serbian goalkeeper overthrow the ball to the centre as the end-of-game buzzer sounded.

Best Player: Mujtaba Alzaimoor (BRN)

Photo: WCH 2019 / Filip Viranovski