19 Jan. 2023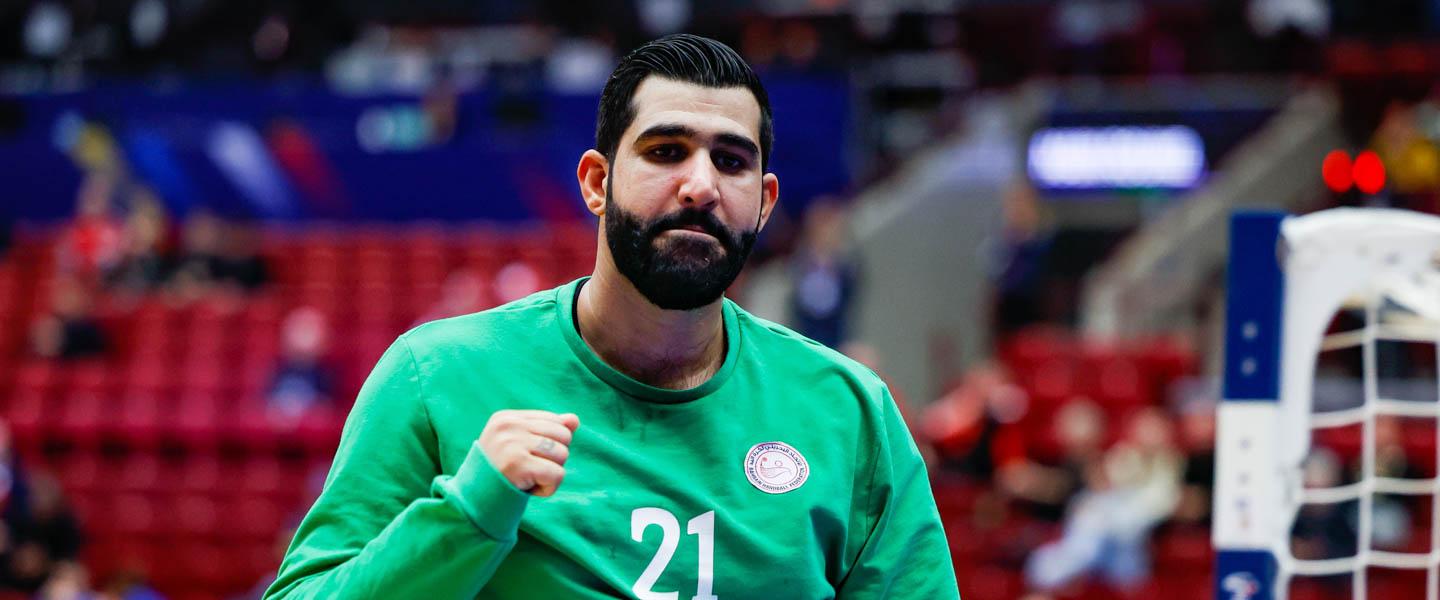 Asian silver medallists Bahrain opened their 2023 IHF Men's World Championship main round account with a laboured five-goal win over the United States of America at the Malmö Arena.
The result means that Bahrain are still in contention to better their highest previous World Championship ranking of 20th (in 2019, in the 24-team format), while the USA are now eliminated from a final eight spot.
Main Round Group IV
United States of America vs Bahrain 27:32 (13:17)
Aron Kristjánsson's Bahrain should have gone into the break with more than their four-goal lead and nearly paid the price as the North American side came back into contention but ultimately fell short.
With the US just two goals behind (19:21) after 10 minutes in the second half, a moment of madness from their line player Paul Skorupa saw him appear to aim a bite at the arm of Bahrain captain Husain Al-Sayyad.
Despite his protestations, the referees went to the video proof system to investigate further, and he subsequently received a red and then blue card. He also discussed the event at length after the final whistle, along with his coach Robert Hedin.
"I didn't see it, but they say that he's bitten him," said Hedin in the post-match media conference about the incident with Skorupa. "If it's correct, then it's a red card and a blue card."
The US quickly readjusted and came back within one goal thanks to a strike from Alexandre Chan Blanco (20:21), but this was as close as they would come as Bahrain opened up a four-goal lead shortly afterwards (20:24) and sailed through the remaining 15 minutes.
Their lead grew to five, then as high as seven several times, starting in the 57th minute (24:31).
The opening 30 minutes had seen Bahrain dominate with defences on top early on, Kristjánsson's side easily winning their individual attacking encounters.
Soft turnovers had permeated the US attack and by the 10th minute they were two goals (5:3) ahead, and four minutes later USA coach Robert Hedin took his first time out (14th minute) with his side 4:8 down.
By the 15th-minute mark, the stats proved all the evidence needed to show how the match was going – Bahrain had scored nine of their nine shots, while Bahrain could only convert half of their eight attempts.
Worse was evident in their goalkeeping, with the North American team only registering their first save from 13 attempts in the 21st minute.
Kristjánsson then took his first time out in the 23rd minute, bemoaning his defence for being too slow and allowing too many fast breaks from the US – they had scored six at the half. An angry Kristjansson was seen holding his head in his hands several times.
"We started okay, we got the lead, and then there was a lack of concentration from some of our players, but there were others who played well," said Kristjánsson. "The USA put up a great fight. I'm not so happy about the performance, but I'm very happy about the two points."
A two-minute suspension at the beginning of the second half for Bahrain had allowed the US to catch up quickly, but they will be looking back on a missed chance to at least get closer, if not a draw.
"We managed to come back and thought we could make it," added Hedin. "But then we got the red card and we never came back into the game."
hummel Player of the Match: Alexandre Chan Blanco (United States of America)