15 Aug. 2019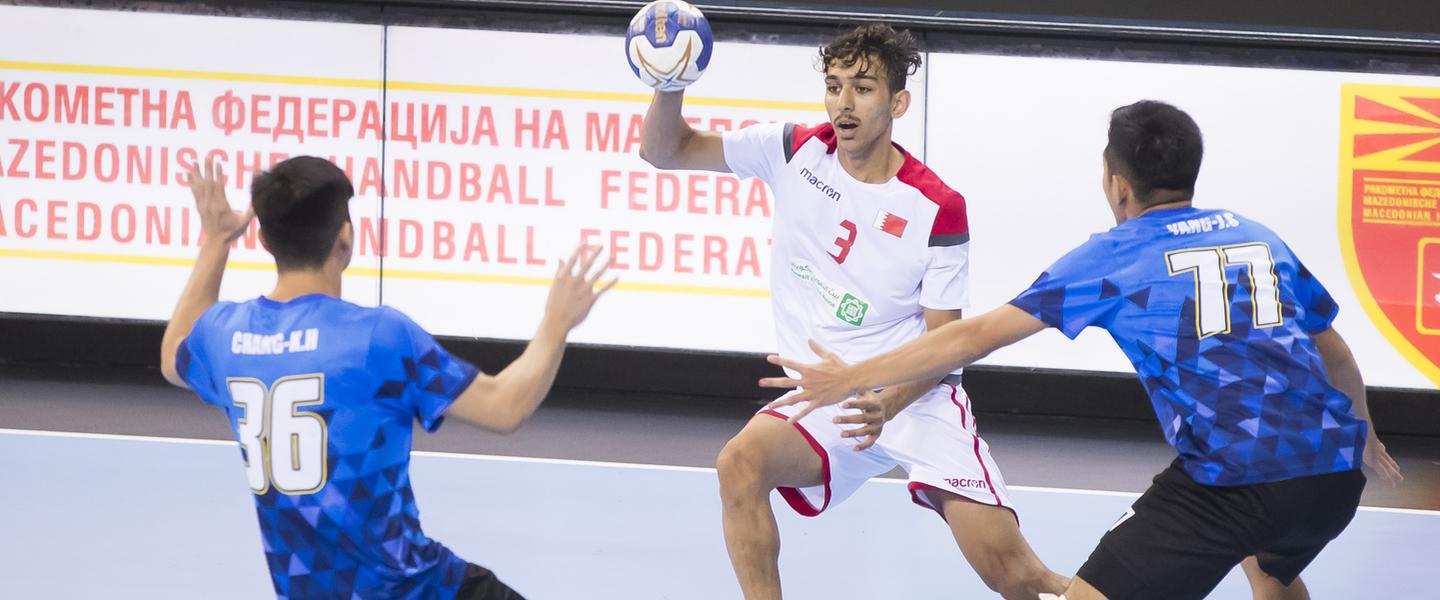 After they secured the President's Cup at the 2019 IHF Men's Junior World Championship in Spain, Bahrain added a second symbol of their positive progress to the cabinet on Thursday in Jane Sandanski Arena. It was a four-goal win over determined Chinese Taipei that earned Bahrain 17th place at the 2019 IHF Men's Youth World Championship, while debutants Chinese Taipei settled into 18th. 
17/18 PLACEMENT MATCH
Chinese Taipei vs Bahrain 22:26 (12:11)
When these teams met in the semi-final at the 2018 Asian Men's Youth Championship, Bahrain took an emphatic eight-goal win on the path to their second consecutive title at the event. Chinese Taipei went on to finish with their first medal in the continent's youth championship, and with that earned their first U19 World Championship berth. 
The game for 17th place, to decide the President's Cup, was therefore expected to be a solid contest with Bahrain having the edge – however, Chinese Taipei were highly motivated to overthrow the continental title holders. At the half-time break, they had managed to edge in front, but their one-goal advantage was far from decisive. 
Chinese Taipei coach Chun Yu Li relied heavily on his stronger starting players in the first half in particular, and were clearly led in attack by the two most dangerous players – His-Shing Ting and Yu-Che Tsai. Ting and Tsai combined for 11 of their side's goals. 
Bahrain were much the same, as neither coach wanted to stray too far from their best players in what was a close encounter until the end. Though the Asian champions had a five-goal lead with nine minutes remaining, there was a sense that the match was far from won, as Chinese Taipei kept their speed high and changed their line-up to have fresher players on court in the critical stages. 
Mohamed Mohamed was the stand-out for Bahrain, with eight goals in the game, and that resulted in Chinese Taipei marking the back out of the game for a time before they dropped back to 6-0 defence again. 
The pace of the match was very fast until the end. With four minutes on the clock, Chinese Taipei closed the gap to three, 20:23, thanks to a counter-attack goal from Tsai. But they could not reduce the deficit further. Bahrain had the last say, and when the buzzer sounded in Jane Sandanski Arena, they celebrated a four-goal victory.  
Player of the match: Mohamed Mohamed, Bahrain