08 Jun. 2019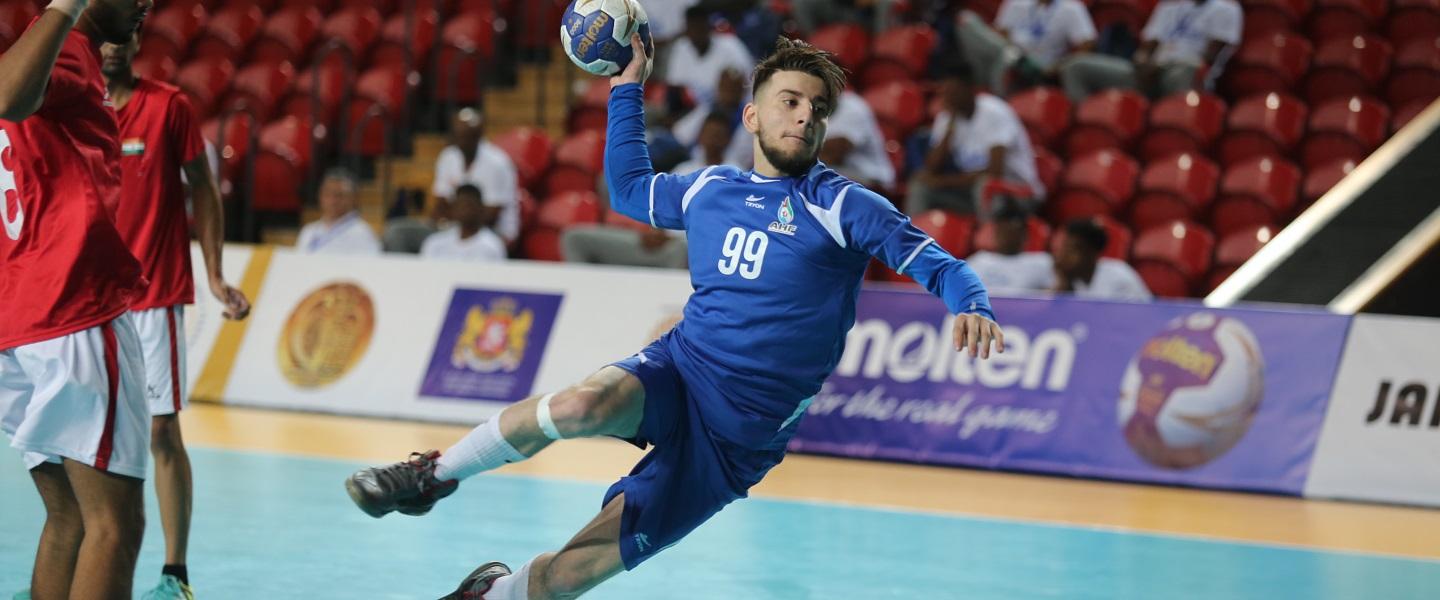 Azerbaijan cruised to a clear win over India in the second Group A match at the 3rd IHF Emerging Nations Championship, thereby joining P.R. of China on two points.
GROUP A
India vs Azerbaijan 29:45 (15:20)
Azerbaijan were simply too strong for India to fight with on level ground. The difference was clear early on, as India fell behind 3:6 by the 10th minute and trailed by five goals at the break. India did well to come back from a distance of seven goals – 11:18 in the 25th, 12:19 in the 26th – but they could not find a way to draw level.
While it was a strong performance all round from Azerbaijan, all of India's goals in the opening 25 minutes were scored by just three players.
In the second half, Azerbaijan extended their advantage, and the outcome of the match was clear long before the end. By the time the last 10 minutes began, Azerbaijan were cruising to victory with a 39:23 advantage.
Players of the match:
India: Naveen Singh
Azerbaijan: Sabir Nazaraliye