29 May. 2020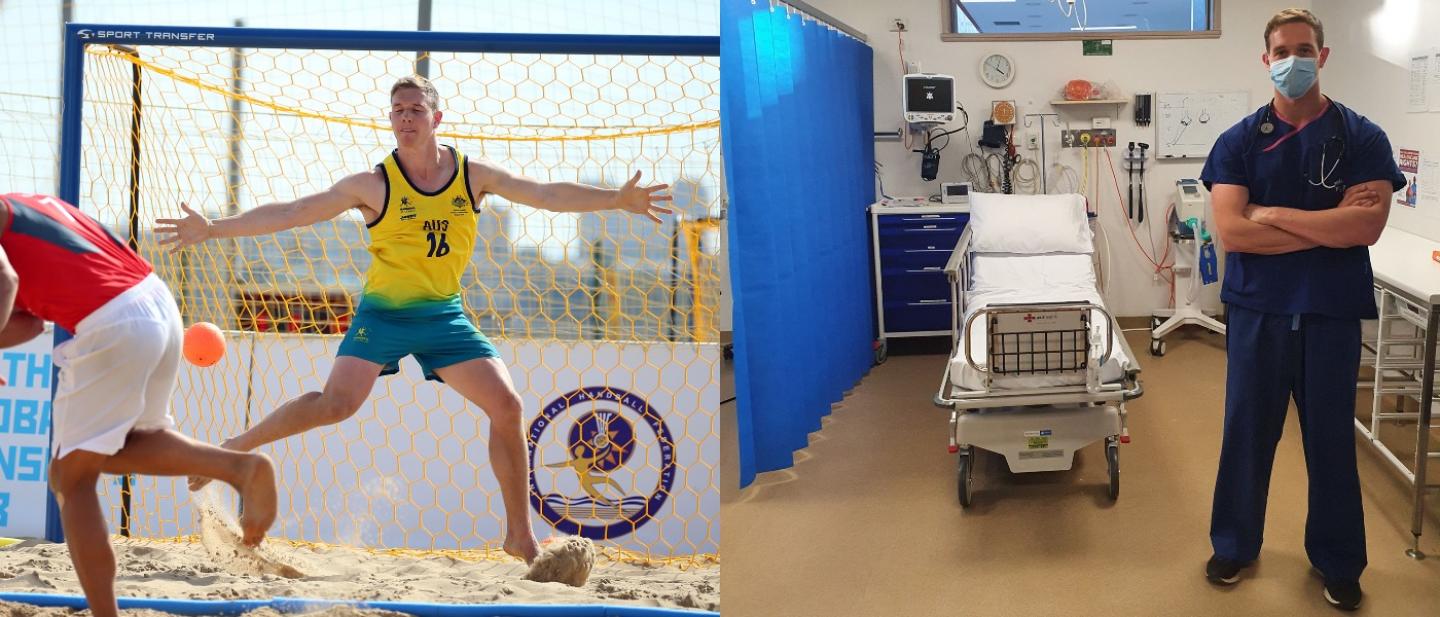 Many members of the global handball community have contributed to the fight against COVID-19. We share their stories in the special 'handball in healthcare' series.
The richly-experienced Australian beach handball goalkeeper James (Jim) Brennan is used to dividing his time between the sand and work from his base in Melbourne in the south east of Australia. 
But the global COVID-19 outbreak has seen his usual work as a doctor in sports medicine expanded to working in the emergency department.
"At the end of last year, I left full-time work in the hospital system to work predominantly in sports medicine with some part-time work in Emergency, Orthopaedics and Trauma," said Brennan to IHF.info about his work at The Alfred Hospital in central Melbourne. 
"In the context of COVID-19 I assumed they would need all the help they could get so I took the opportunity to jump back into working within the hospital system full time as I have the skills and ability to contribute.
"I also have the time too as there is significantly less sports medicine work now, with no one playing team sports and fewer involved in contact sports so less people are getting injured, so, at this point, I am now working predominantly in emergency medicine in addition to some work in sports medicine."
Brennan, who competed for Australia at the 2013 and 2017 World Games and the 2014, 2016 and 2018 IHF Men's Beach Handball World Championships, has a key role in assessing potential COVID-19 patients as he plays his part in combatting the global pandemic.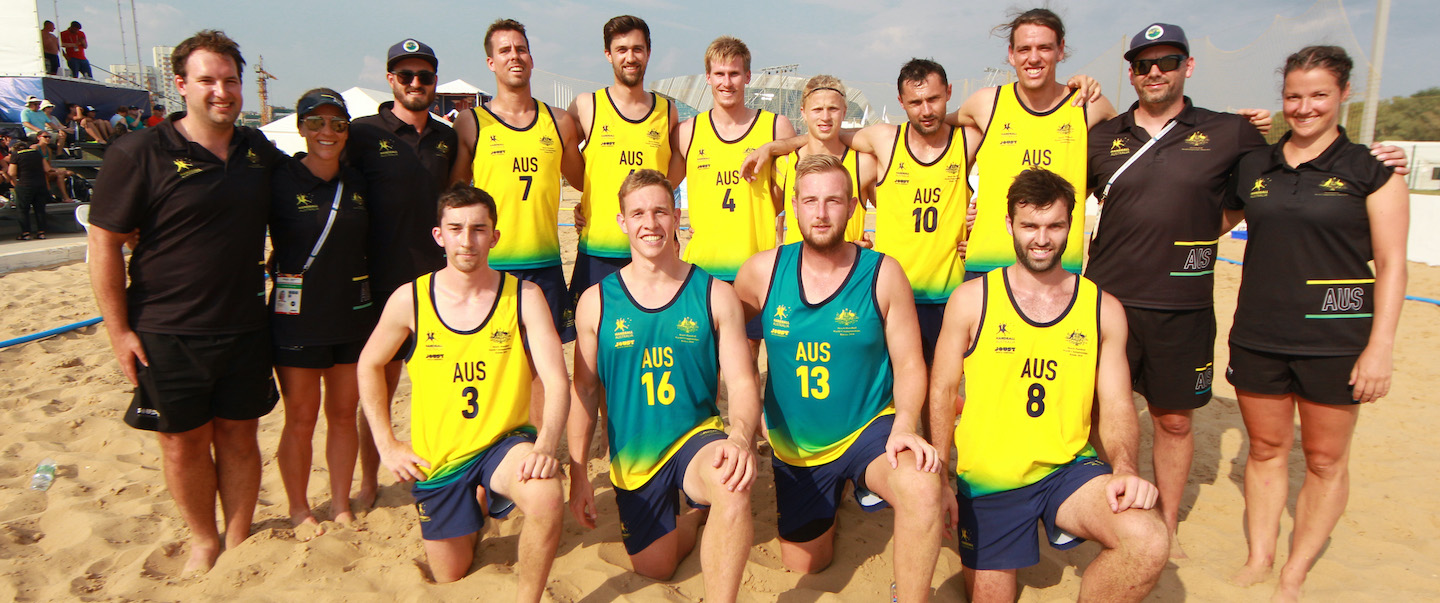 "After returning to the hospital system full-time I initially saw patients who met Australian COVID-19 screening criteria, but now I see all patients who present to the emergency department with suspected COVID-19 or those with respiratory symptoms" said Brennan, who has appeared for Australia in every Oceania beach handball championship since 2013.
 
"This means if they have any respiratory symptoms i.e. cough, shortness of breath, sore throat or unexplained fever, I test them for COVID-19 and either admit them to hospital or send them home to isolate and await their test results. 
"To my knowledge, in my practice, no one I have seen has tested positive at this stage. With that said, given the large number of asymptomatic cases it is hard to comment on exposure confidently.
"But, of course, we are taking precautions in the emergency department with all patients wearing protective gloves and masks, and any suspected COVID-19 cases subject to additional precautions which means full 'Personal Protective Equipment (PPE)."
Situated in the state of Victoria, Melbourne's beaches are gradually reopening after being closed, meaning that Brennan can participate in some sort of team training eventually with the rescheduled 2020 IHF Men's and Women's Beach Handball World Championship next on the global beach handball calendar.
Currently, the Victoria Government has allowed beaches to be "open and are accessible for exercise in groups of no more than 10 people with physical distancing of 1.5 metres maintained," while in the next few days it aims to increase to 20 people.
Despite the restrictions, Brennan has managed to maintain his fitness by himself and with help online and, like the rest of the world, is looking forward to when COVID-19 is defeated and daily life can resume.
"I have been keeping myself fit with running at home and doing weights/body weight workouts and circuits," said Brennan. "Zoom and Skype have been a great resource for our strength and conditioning coach Nicolai Morris to run sessions and I have been very grateful for that. 
"However, I have not been on the sand doing any team or individual training as the beaches in Australia have been closed, but we hope to return to team training imminently, as, together, we can all do our help to defeat this pandemic."
The IHF would like to thank James Brennan and all the healthcare heroes on the frontlines in the fight against COVID-19.