23 Sep. 2019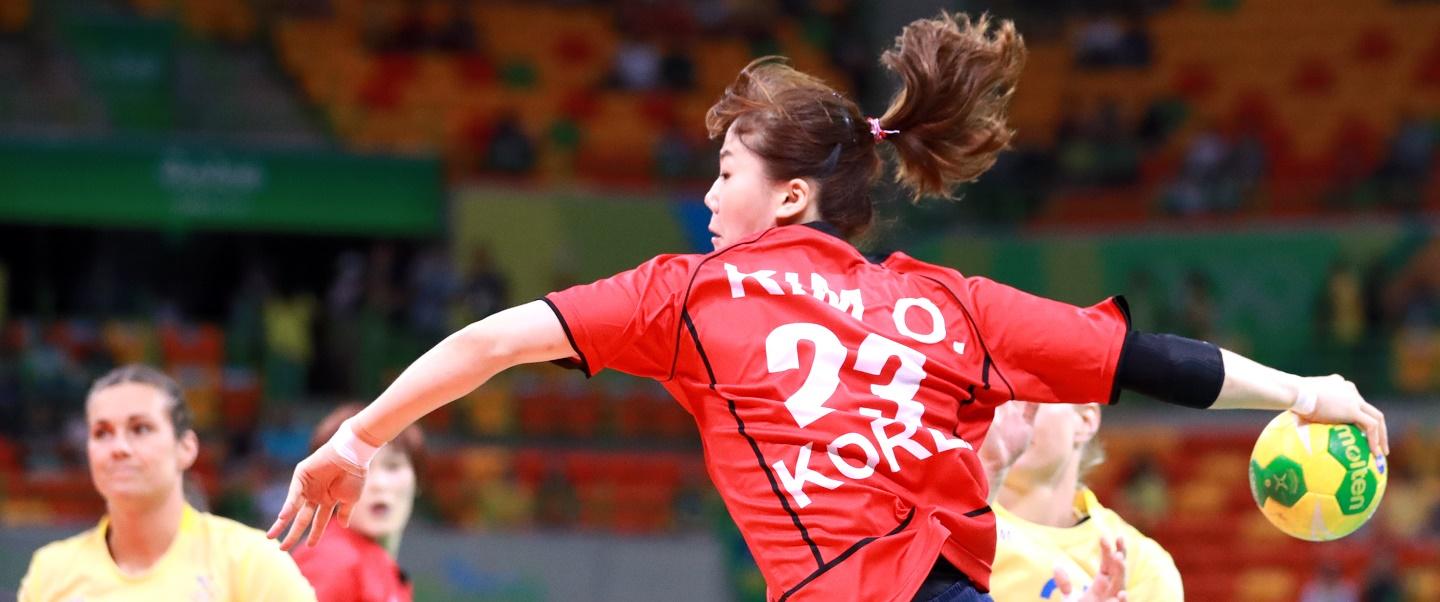 The road to the Tokyo 2020 Olympic Games continues today with the 2019 AHF Women's Asian Olympic Qualification Tournament consisting of five matchdays throughout the week before finishing on Sunday 29 September.
Six teams are involved – hosts China (CHN) alongside Kazakhstan (KAZ), Hong Kong (HKG), Thailand (THA), Korea Republic (KOR) and the Democratic People's Republic of Korea (PRK).
Each team will play each other once, with the side finishing top of the group automatically qualifying through to Tokyo 2020 and the second-placed team automatically qualifying through to the IHF Women's Olympic Qualification Tournaments to be held next year. It should be noted that two teams could be at the qualification tournaments depending on the result of the women's world championship later this year.
All games will be played at the Chuzhou Handball Stadium in Chuzhou, China, with Ramon Gallego, Chairman – IHF Playing Rules and Referees Commission (PRC) at the event as IHF Supervisor.
Five referee couples are in attendance – Yufeng Cheng/Yunlei Zhou (CHN), Eunha Lee/Gaeul Lee (KOR), Viktoriia Alpaidze/Tatyana Berezkina (RUS), Tomoko Ota/Mariko Shimajiri (JPN) and Muammar Al-Watani/Mohammed Qamber (BRN)
Kazakhstan's women have appeared once at an Olympic Games, in 2008, alongside host nation China, as well as Korea with both of those nations appearing at numerous Olympic Games between them. Hong Kong, People's Republic of Korea and Thailand have never appeared in an Olympic Games handball tournament.
As hosts of the 2020 Olympic Games, Japan have automatically qualified through to Tokyo 2020.
 
MATCH SCHEDULE
All times local
Monday 23 September
14:00    KAZ vs HKG
16:00    KOR vs PRK
18:00    CHN vs THA
Tuesday 24 September
14:00    KOR vs KAZ
16:00    HKG vs THA
18:00    PRK vs CHN
Wednesday 25 September
Rest Day
Thursday 26 September
14:00    THA vs KOR
16:00    KAZ vs PRK
18:00    CHN vs HKG
Friday 27 September
14:00    PRK vs THA
16:00    HKG vs KOR
18:00    KAZ vs CHN
Saturday 28 September
Rest Day
Sunday 29 September
14:00    THA vs KAZ
16:00    HKG vs PRK
18:00    CHN vs KOR