Argentinian and Brazilian teams share trophies at inaugural South and Central American Beach Handball Club Championship
04 Mar. 2022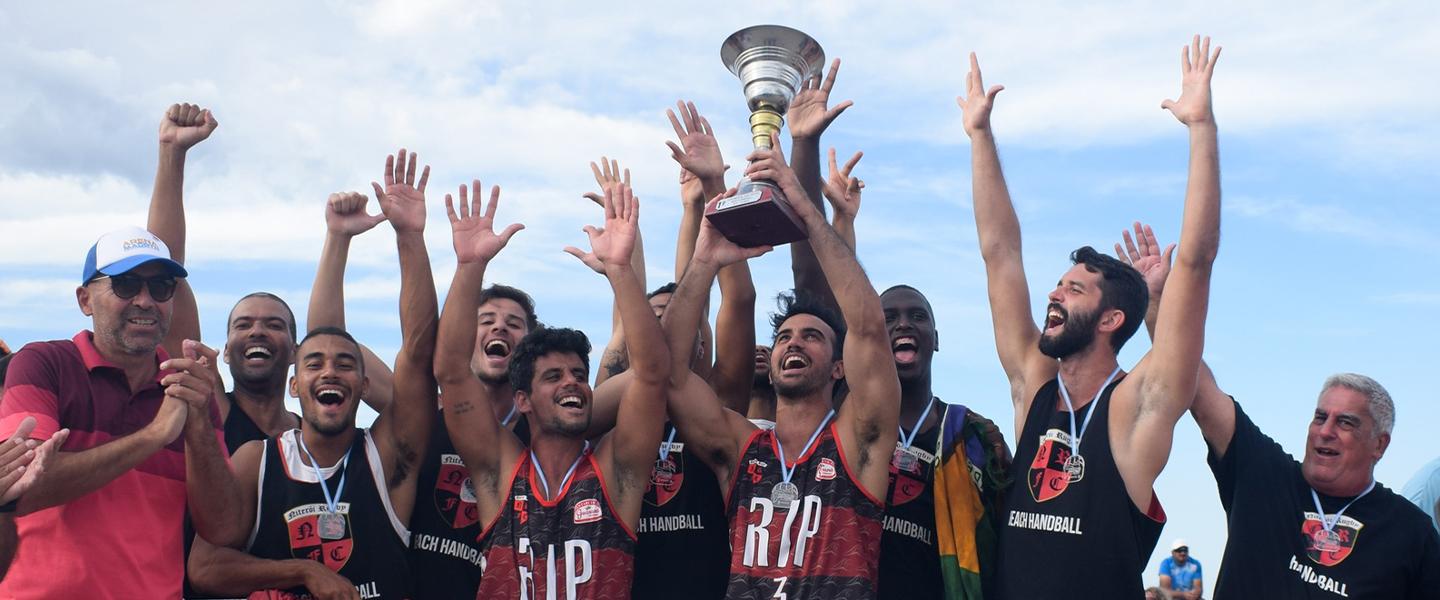 Brazilian team Niteroi and Argentinian side Muncipalidad de Avellaneda were crowned champions in the first-ever men's and women's South and Central American Beach Handball Club Championship, which took place from 1 to 3 March in Puerto Madryn, Argentina.
With nine men's teams and eight women's teams from Argentina, Brazil, Paraguay and Uruguay taking part in the competition, it was an action-packed start of March on the beaches of Puerto Madryn, where the strongest teams from the South and Central American Handball Confederation clashed for the big prize.
Niteroi, one of the biggest favourites in the men's tournament and multiple-time champions in Brazil, swept their opponents on their way to the final, never dropping a set in a sheer display of strength.
Led by Renan Pinheiro Carvalho (71 points) and Luiz Guilherme Gouvea Bastos Silva (66 points), Niteroi won their group and qualified for the semi-finals with ease, securing the first place in Group B of the men's tournament.
Another 2-0 win against Argentinian outfit Union de Argentina ensued, while the final was played against another Argentinian opponent, Panteras.
A superb game ended with a 2-0 win for Niteroi, who took a 20:14 win in the first set, adding to their dominance in the second one, 22:14, which enabled the Brazilian side to become champions.
The winner of Group A, Municipalidad de Vicente Lopez, snatched the bronze medal with a 2-0 win against Union Argentina in the 3/4 placement match.
Elian Goux (85 points) and Gonzalo Javier Reta Battiston (79 points), two players from Union Argentina, were the top scorers in the men's tournament.
In the women's tournament, the final was a 100% Argentinian clash, as Municipalidad de Avellaneda took a 2-0 win against IFES Neuquen in the final. 


The winners were placed second in Group B after dropping their last game in the group 0-2, against IFES, and needed to play in the quarter-finals.
A 2-0 win against Paraguayan outfit Olimpia enabled them to qualify for the semi-finals, where they took another clear 2-0 win, against Municipalidad de Viedma.
The final was once again a familiar clash, as Avellaneda faced IFES – but this time, they changed their tactics, deploying a great defence to stop their opponents.
Buoyed by a 10:3 win in the first set, Avellaneda held their ground in the second set, clinched by a narrow 14:12 margin, to crown themselves the big winners of the competition.
The podium was entirely Argentinian in the women's tournament after Deportivo Goliat won the shoot-out against Municipalidad de Viedma to take the bronze medal with a 2-1 win in the 3/4 placement match.
Costa Beach's Federica Cura Neffa was the top scorer of the women's tournament with 55 points, followed by Arena Madryn's Camilla Agostina Arcajo and Deportivo Goliat's Carolina Gutierrez both with 50 points.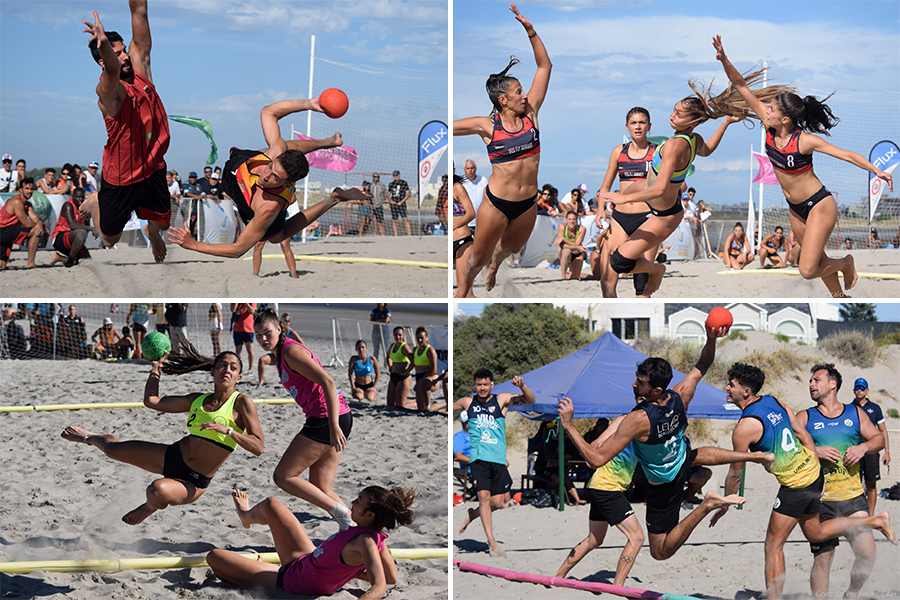 Photos: Gonzalo Pacheco / CAH