23 Jan. 2021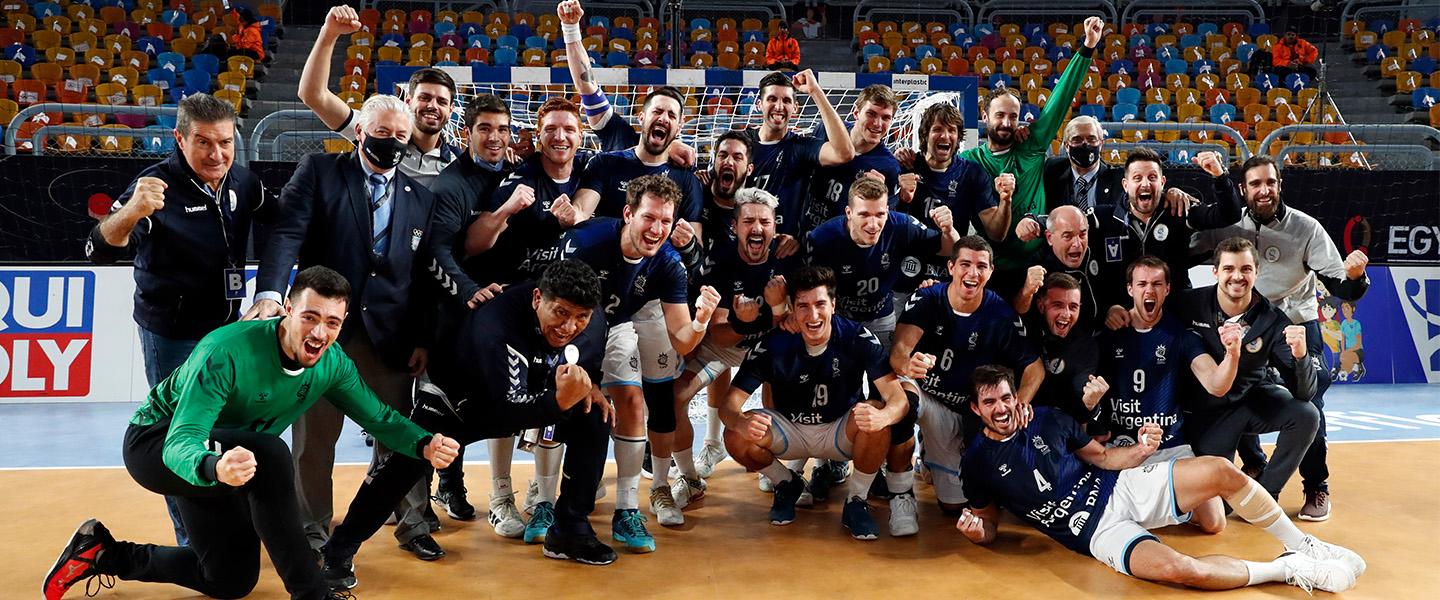 Argentina enjoyed a brilliant start in the match against Croatia and went on to claim a victory, which improved their chances to reach the quarter-finals significantly as they now have six points. 
With five points, Croatia still have hope to make it to the next change, but not everything is in their hands as the Balkan side will depend on the results of other teams. 
MAIN ROUND GROUP IV
Argentina vs Croatia 23:19 (12:12)
Croatia's coach Lino Cervar had to call for his first time-out already in the fifth minute, as his team were down 0:4, with three of four Argentina's goals being scored by Federico Pizarro. 
The European team looked completely unsettled, and their players were shooting straight into goalkeeper Leonel Maciel time and again. After Sebastian Simonet's goal, Argentina's lead increased to 5:0 before Ivan Cupic entered the court and scored Croatia's first goal 10 and a half minutes into the match.
"We started the game with a lot of ambition and confidence, which resulted in our lead," Argentina's coach Manolo Cadenas said after the game. 
However, Croatia slowly started to wake up, first improving their defence and later also attack, as Cupic scored both from the 7m line and open play to close the gap to 7:8 by the 20th minute.
Thanks to his seven goals before the break, Croatia drew level late in the first half (12:12), and even had a chance to go in front but missed a good opportunity to score.
Argentina, who were by then missing Marcel Carou as he got a red card, reclaimed an advantage early in the second half. However, they led only by one goal by minute 40 (16:15) as Ivan Pesic did a good job in Croatia's goal. 
The Balkan side had another poor spell in attack, though, as they could not net for as many as 15 minutes before Domagoj Duvnjak finally scored in the 52nd minute (16:19).
Then, however, goalkeeper Maciel, who ultimately recorded a total of 12 saves at a rate of 43 per cent, scored from his own half to increase Argentina's lead again, and in the end, his team clinched a four-goal win (23:19). 
"It is an epic win for us, as we for the first time managed to beat Croatia, the champions of everything. Our solid defence and good goalkeeping were the keys to success," concluded Cadenas. 
hummel Player of the Match: Ivan Cupic, Croatia