03 Dec. 2019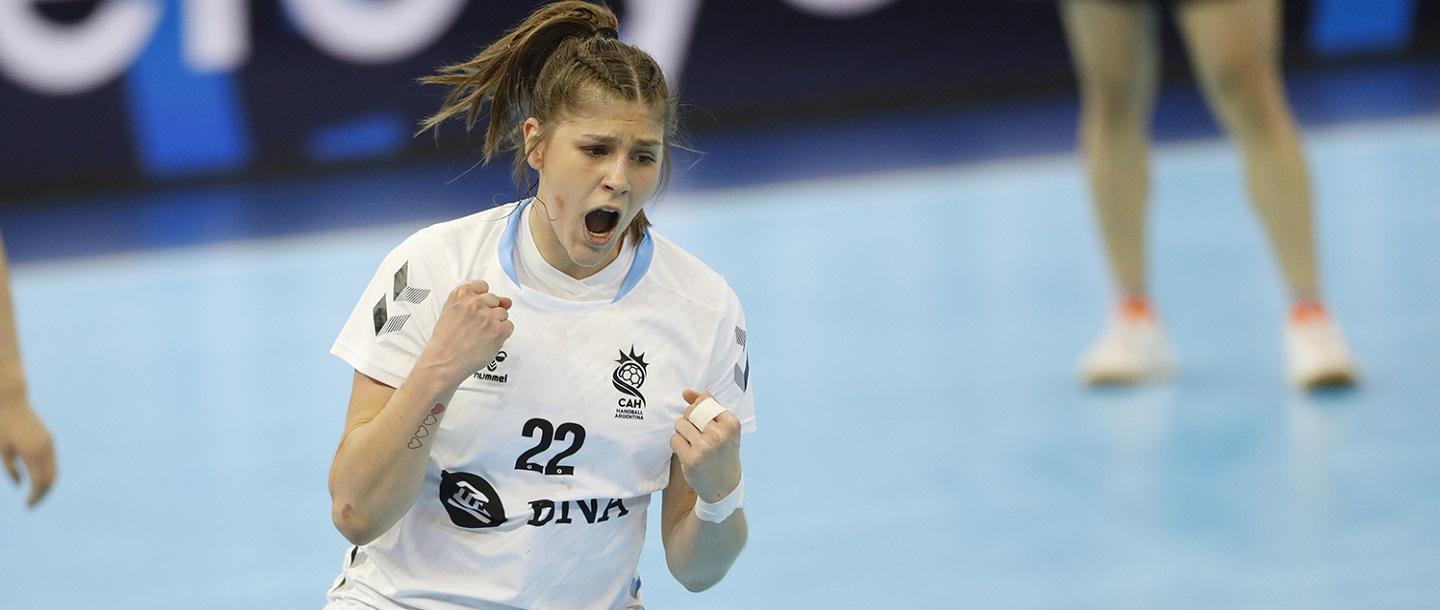 Led by Left Back Elke Josselinne Karsten's 12 goals, Argentina shot 81 percent from the field to earn its first victory of the tournament against People's Republic of China 34:28.
GROUP D
Argentina vs People's Republic of China 34:28 (18:13)
The Argentinians led from start to finish jumping out to a quick 2:0 lead as PR of China struggled to get on the board thanks to saves from Goalkeeper Marisol Carratu. China only got their first goal four minutes into the match with a strike from Yu Yuan Yuan to make it 2:1.
Argentina slowly increased their lead thanks to a mix of goals from Graciela Ayelen Garcia and Karsten. A 5-0 run when it was 6:4 in the middle of the first half proved to be the pivotal moment for the Argentinians that changed the momentum of the game. The Chinese tried to counter with a small run down by eight with 10 minutes left thanks to three goals from Jin Meng Qing to bring it down to five 18:13 at halftime but could never get control of the game.
Both teams traded goals during the first part of the second half. China tried to make a run and brought it down to a four-goal deficit three times but could never get closer. China in the second half were led by Jin Meng Qing and Sun Meng Ying who together scored 12 out of China's 15 second half goals. The Chinese outscored Argentina by one goal in the second half.
Karsten shot 12 of 14 from the field and led all scorers followed by teammate Luciana Mendoza with nine goals. China was led by Meng Qing with 10 goals and Meng Ying with eight.
hummel Player of the Match: Graciela Ayelen Garcia, Argentina

PHOTO CREDIT: JHA/Yukihito Taguchi