14 Jan. 2022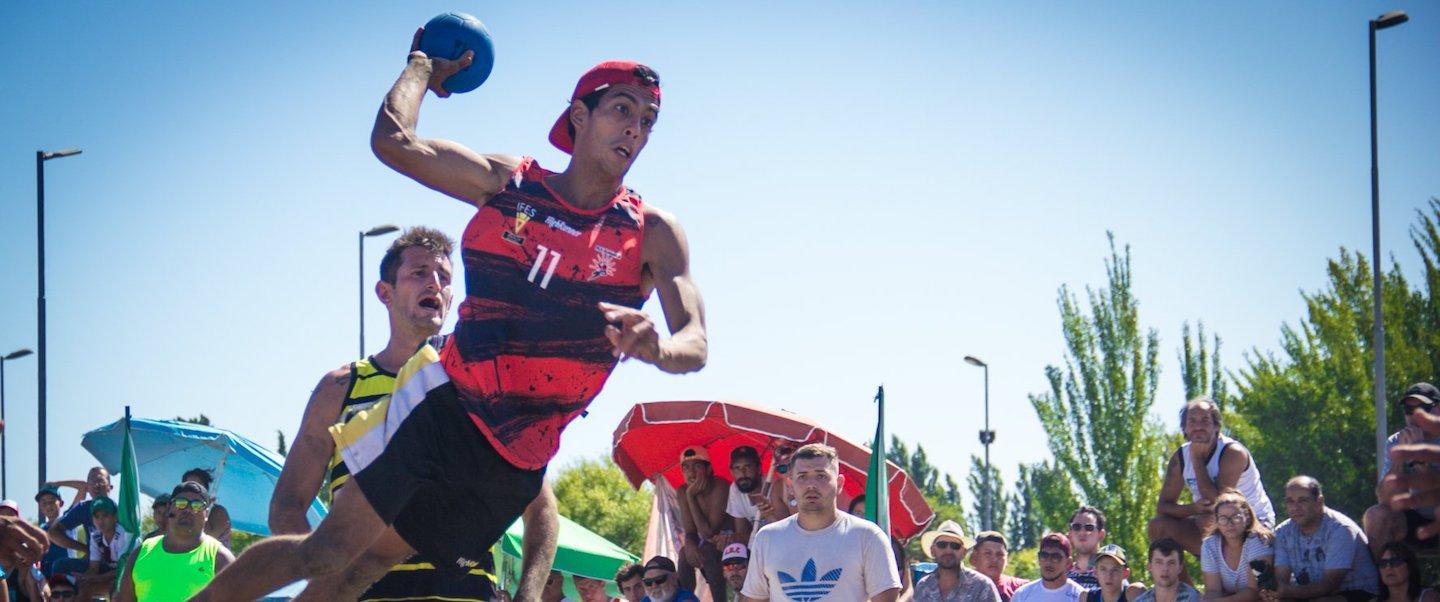 Following the success of the Argentina Handball Confederation's (Confederación Argentina de Handball – CAH) first-ever 'Argentina Beach Handball Circuit' ('Circuito de Argentino Beach Handball') in 2020 and the 2021 Copa Argentina, beach handball returns in 2022 to the South American country with the third edition of the Argentina Beach Handball Circuit throwing off this weekend (15-16 January).
Viedma in Rio Negro will be home to the first of seven events – also known as 'Arena 1000' events – with five women's teams and four men's teams battling it out to finish in the top two and book their ticket through to the 2022 Copa Argentina, a spectacular weekend featuring all the best teams from the circuit. 
Qualified teams will then compete in the 2022 Copa Argentina from 24 to 27 February in Puerto Madryn, Chubut, which also acts as a qualification tournament for the South and Central American Beach Handball Championship, held in the same city from 1 to 3 March.
"Within the general strategic plan of the modality that covers three Olympic cycles, we are committed to having a strong Circuit with teams from different parts of our provinces (in Argentina)," said Juan De Arma, National Director of Beach Handball at the CAH.
"Our main objective is for each (provincial) federation to have its own beach handball tournament, no matter how small, and which will work as a qualifier for the Arena 1000."
"For all of us, this type of tournament is very important, we need internal competition to grow and the structure of beach handball to be expanded throughout the country," said Argentina national team captain Gonzalo Vieyra. "This year, the classification to the SCAHC championship is added which will undoubtedly encourage a greater participation of teams."
2022 Argentina Beach Handball Circuit
15-16 January: Viedma (Río Negro)
28-30 January: Neuquen
28-30 January: Paraná (Entre Ríos)
4-6 February: Rada Tilly (Chubut)
4-6 February: Tunuyán (Mendoza)
4-6 February: Posadas (Missions)
5-6 February: Lanus (Buenos Aires)
24-27 February: 2022 Copa Argentina – Puerto Madryn, Chubut
Photo: Confederación Argentina de Handball