09 Dec. 2019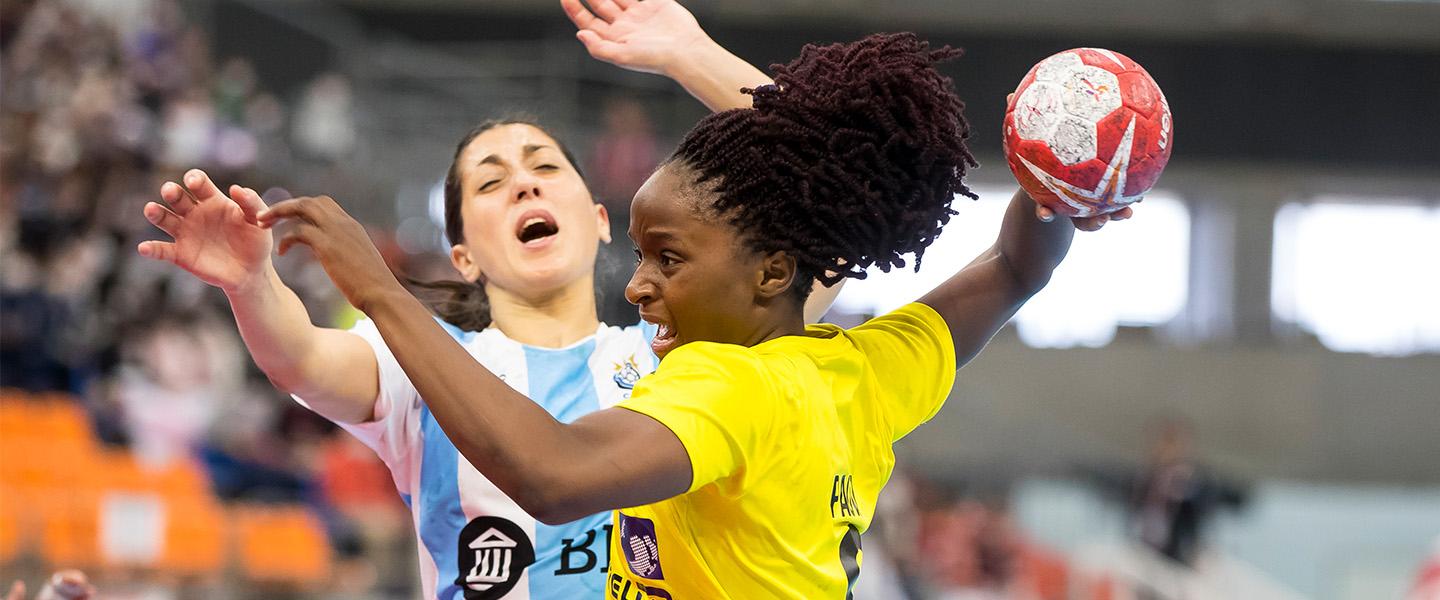 In a thrilling 60 minutes, Park Dome saw a tight battle for 15th place between Angola and Argentina. The team from South America went into the break with a comfortable four-goal lead but Angola fought back and in the end, it was the African champions who claimed a three-goal win. 
Despite their loss, Argentina could celebrate their best rank ever at a Women's World Championship.
15/16 PLACEMENT MATCH
Argentina vs Angola 27:30 (17:13)
Angola have proved themselves as strong opponents for every team so far at the World Championship and therefore, it came as a bit of a surprise that they were trailing against Argentina throughout almost the entire first half. After the 1:1 and 2:2, it was always Argentina in the lead and by minute 24, they had created a four-goal advantage of which they did not let go until half-time. 
The second thirty minutes threw off and Angola started strong with a 4-0 run, levelling the game in less than four minutes. Afterwards it was anyone's game, neither of the teams could take a decisive lead until only a few minutes before the final buzzer. When Juliana Machado scored just under two minutes before the end of the match to make it 29:26 for Angola, the match was decided. Janete Santos increased to four thirty seconds later and that was it. The final goal of the match was scored by Argentina, but it did not have any effect on the outcome – in the end, it was a 30:27 victory for Angola after they were four goals behind at half-time. 
Top scorer of the match was Isabel Guialo from Angola with 11 goals out of 14 attempts (79%). For Argentina, Elke Josselinne Karsten top-scored with six goals at 50%.
hummel Player of the Match: Isabel Guialo (ANG)