09 Sep. 2022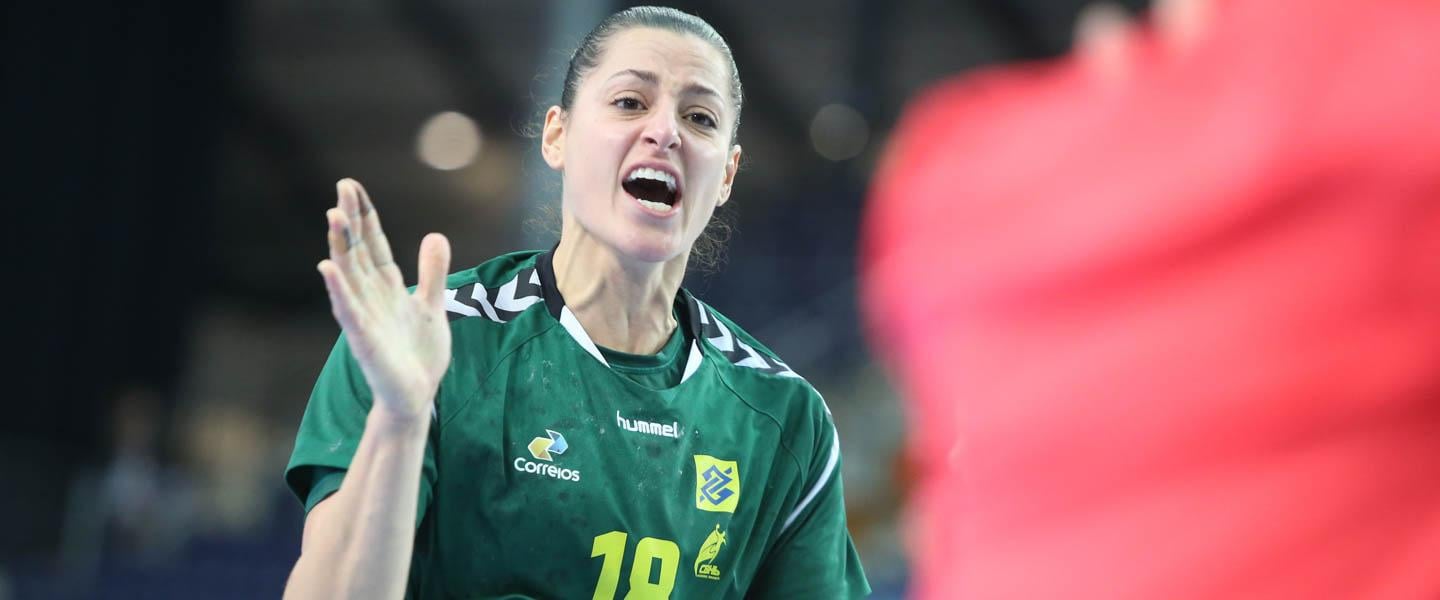 Operating under the umbrella of the International Olympic Committee and created in close collaboration with the IOC Athletes' Commission, Athlete365 is an official community for elite athletes and Olympians. Athlete365 provides support for athletes and Olympians through the provision of advice, tools and services – and one past world champion and multiple Champions League winner has recently had her first taste of what Athlete365 has to offer for those transitioning from their on-court career to the next step. 
Brazilian star Eduarda Amorim recently took part in one of the myriads of courses offered by Athlete365, as her highly successful on-court career comes to an end. World champion in 2013, multiple gold medallist on a continental level with Brazil and five-time Champions League winner, as well as 2014 IHF World Player of the Year and multiple-time All-star Team member across various competitions, Amorim has done it all. Now, she looks to the next step, and in doing so, she recently took part in the Power up + course from Athlete365. 
ihf.info spoke with Amorim about the course, why she believes handball players should take time to prepare for the end of their careers and what she has learned from her own experience in this regard.  
ihf.info: What made you decide to do the course with Athlete365?
Eduarda Amorim: I came across this workshop through the Olympic Brazilian Committee Athletes Commission, and I saw this course had something to do with the moment I was about to live – the transition of careers – so I decided to participate.
ihf.info: Which course did you do? What kinds of topics were discussed in the course?
Eduarda Amorim: The workshop I did is called Power up +. It is available online on their platform and in various languages. I did mine in Portuguese. This course brings self-reflection of what drives us in sport, and how these skills can be used in a future job. Some of the topics were to identify some of our personal skills, behaviour, interests, values that guide us, motivations. They did some exercises to identify how these skills can lead to different career paths. Lastly, they motivated us to write down some purposes on how we want to impact the world and to set up a plan for our future steps.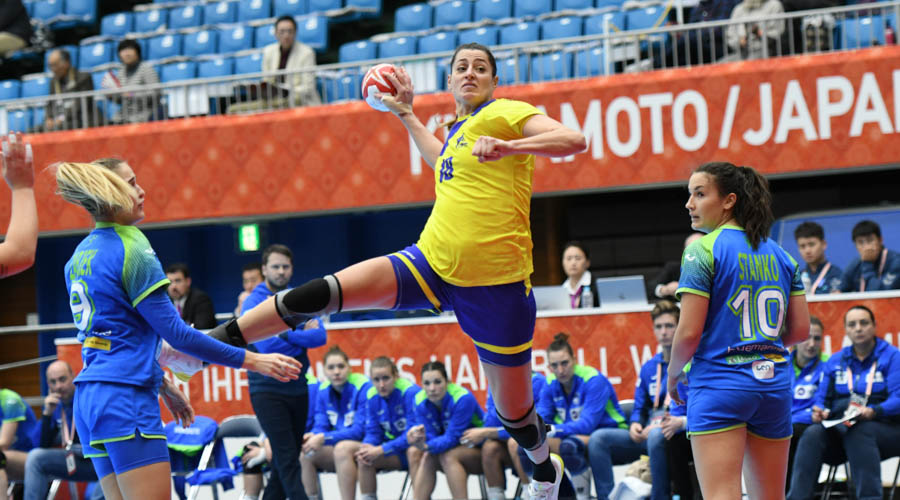 ihf.info: What parts of the course did you find most interesting? What were the most unexpected things you learned?
Eduarda Amorim: I think all the course was enriching, but I believe for me it was interesting to have the self-awareness on how many qualities we build during our career, such as resilience, determination and overcoming difficulties, and how those can be funnelled for other purposes in the future. For me, it was unexpected to hear the testimonials of former players giving real examples on how they use these qualities in their new jobs. 
ihf.info: Will you consider doing more Athlete365 courses?
Eduarda Amorim: Yes, the next I am going to do is the Business Accelerator. Besides looking for opportunities in sport organisations, I am planning to open an athletes' agency with a partner in the near future, and I believe this could give me some insights. In my opinion, I think their platform is great and I admire that they have this initiative about helping players in various moments of their career. For me, the career transition is a moment thing, but there it is possible to find assistance and education about many subjects, including mental health, safe sport, anti-doping, etc., which are very valuable during and for the development of someone's career.
ihf.info: When did you personally start to think about the transition from player to post-playing career?
Eduarda Amorim: I believe I was very organised during my career. I tried to build up financial security for this moment, as well as preparing mentally to leave the field. For the financial aspect, I think I was 25 years old when I started planning, and to stop playing I believe it was three or four years ago. I wanted to finish a degree in sports before I finished playing – I managed to graduate with a Master in Sport Management at the Johan Cruyff Institute. And I also wanted to feel ready to stop, because handball has been a huge part of my life, where my identity was shaped. I knew it would be challenging to leave something which I have so much passion about, but I believe I am managing very well. I am very excited about the next chapters of my life.
ihf.info: Do you have any advice for current players regarding their post-playing career, in terms of things you might have done differently or what you did right for this transition?
Eduarda Amorim: To be honest, I feel I did prepare very well for this moment. Perhaps, I should have studied more languages, which I think can be useful for me, since I want to work in an international sport field. However, my advice, is to take time to think of the various aspects surrounding our life because our career it is very short and very uncertain. It is important to dedicate time to studies, to financial education, exchanging experiences, and discovering new interests besides handball. For sure, this knowledge will help to feel more confident in a transition period.