07 Jun. 2021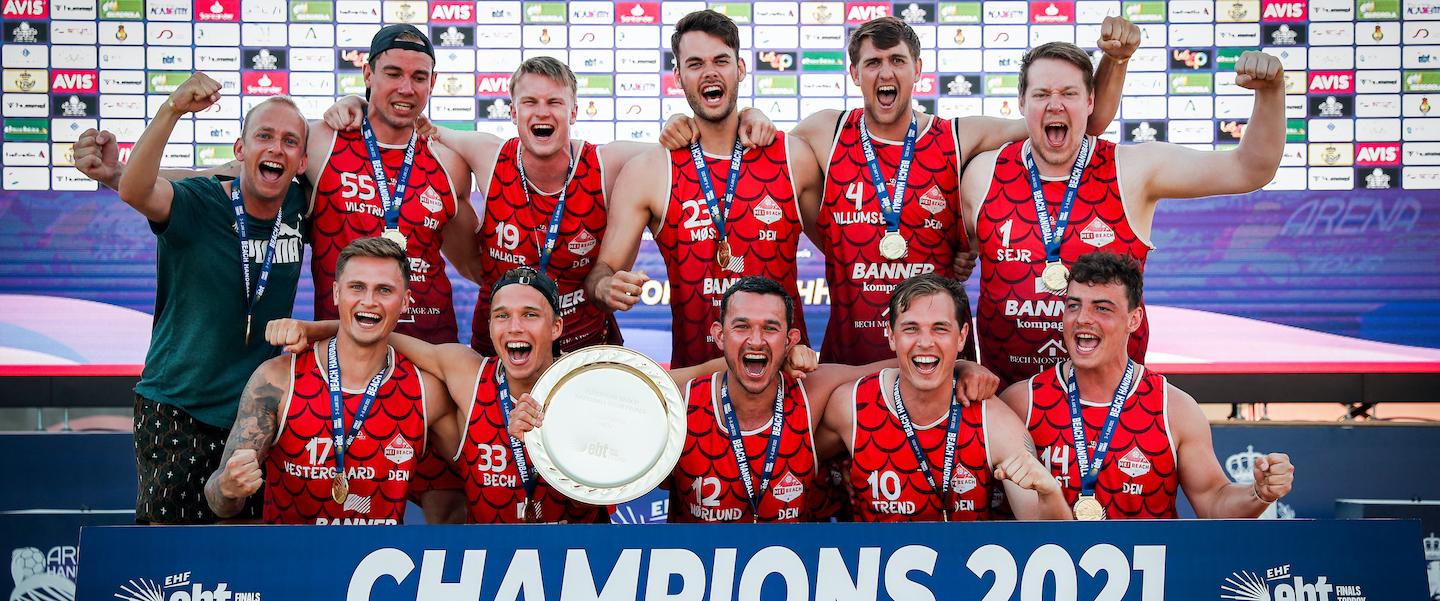 Reigning champions AM Team Almeria, in the women's competition, and HEI Beach handball, in the men's competition, were crowned champions on Sunday in an eventful ebt Finals in Torrox, Spain.
The Spanish team, who won the ebt Finals in 2018 and 2019, repeated their success after a nearly flawless tournament, dropping only one game on their way to the trophy.
In the group phase, AM Team Almeria won five games and lost one, progressing to the quarter-finals from first place.
A 2:1 win against fellow Spanish side BHC Plan B – XP Sports followed, setting up a crunch semi-final against SPORT CLUB Senec. Almeria won it in two straight sets, 17:16 and 19:14, progressing to the final.
Dutch side Westsite Amsterdam were their challengers, after a roller-coaster tournament, which saw them finish the group phase in third place.
In-form Almeria had little trouble of securing their third straight ebt Finals trophy, with a 2:0 win after securing both sets, 21:11 and 14:12.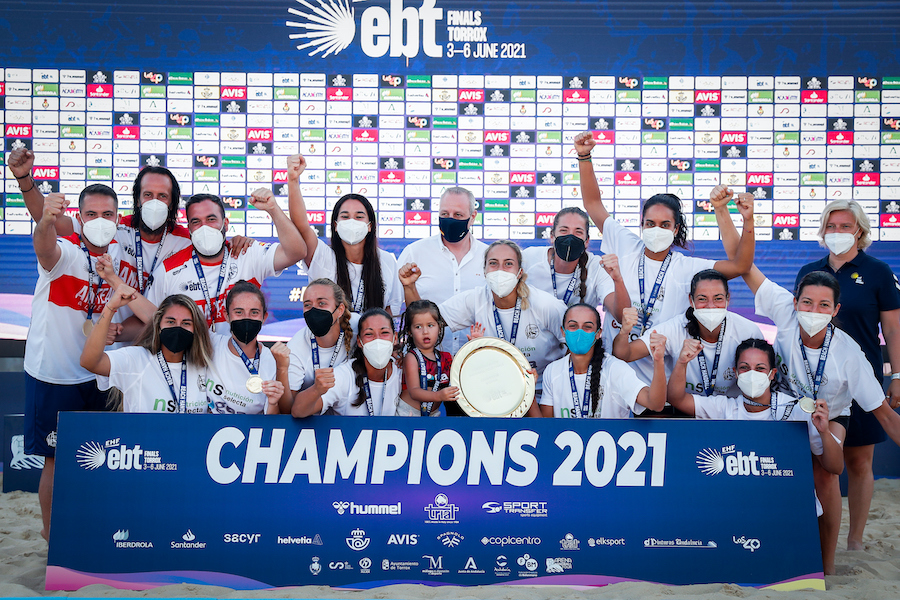 Maria Batista Portero scored the most goals for Almeria (117), but was somewhat off from the top scorer of the tournament, Line Gyldenlove Kristensen, who scored 150 goals for bronze medallists, Team Blue Bee - The Danish Beachhandball Dream.
The men's competition saw a fresh face win the trophy, as Danish side HEI Beach handball overcame a shaky start.
The Danish team lost one game in Group D, but finished second, enough to progress to the main round.
However, HEI Beach handball swept their opponents in the next phase of the competition, including a shoot-out win against Croatian side BHC Zagreb.
The two sides progressed from Group I to the quarter-finals, where they both won their games in straight sets against BHT DAMY Rade Inowroclaw and Salazones Herpac BMT Barbate.
In the semi-finals, BHC Zagreb took a narrow win against Portuguese team V.Gaw (24:22 and 16:14), while HEI Beach handball had little trouble to beat 2002 Tuareg Algeciras (25:18 and 21:14).
Therefore, a rematch between HEI Beach handball and BHC Zagreb was on the cards in the final. There was no need for a shoot-out, but HEI had their share of trouble against the Croatian opponents, with goalkeeper Martin Christensen making the difference.
Zagreb, a seven-time winner of the ebt Finals, settled for the silver medal, while HEI Beach handball secured the trophy for the first time.
Sun and great actions. What else? Name the best! 🤩👇 #ebtfinals pic.twitter.com/zkbIpjVQC2

— HomeofHandball (@HomeofHandball) June 4, 2021
Photo: © Uros Hocevar / kolektiff